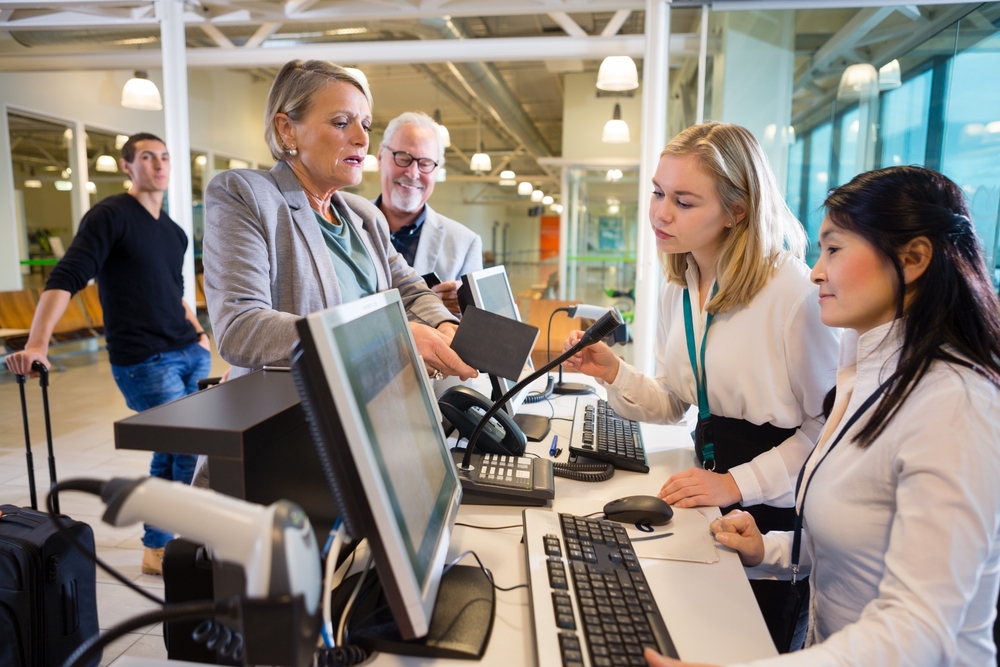 With most people opting to fly to their destinations today, airlines have sold more seats than they have in store. This is regarded as legal and a way to maintain and manage their inventories. But what if there is no seat available for you? What then? Bumping passengers off flights by overbooking them has become a common practice among many airlines these days.
CLICK HERE TO GET EXCLUSIVE FLIGHT DEALS
Flight bumping simplified
In simple terms, getting bumped from a flight is to be denied a seat, although you have confirmed your reservation. Now, this can happen for various reasons, including the flight getting delayed because of bad weather or some other reason. Also, if the route is more popular and happens to be frequented a lot, then there are all the chances you may get bumped from your flight, in case you are travelling on that route.
Getting bumped off the flight can be a nasty thing especially, if you're getting late or if you have an important meeting or business to fly to. So, here's what you can do the next time you get bumped off a flight.
Flight delays today and what you can do to avoid getting bumped
While flight delays and getting bumped off flights have become common these days, and not to mention that they will continue to happen, in the days to come, here are a few things you can do to avoid getting bumped off flights, whether because of a delay or some other reason.
Pre-book seats
Pre-booking seats cost a lot. However, they save you from getting bumped because of flight delays. There are two reasons it is so. First, since most airlines bump passengers who have paid lesser amounts for their flights, it is rather convenient to pre-book seats by paying more.
Second, the airline bumps passengers off flights, who haven't assigned themselves a seat. Or worse, didn't bother to check-in. Here too, pre-booking seats help go a long way in not getting bumped off the flight.   
Booking and checking-in at the earliest
Most airlines throw passengers off, who check in late or who seem to be tardy. So, make sure you are checking in at the earliest to avoid getting bumped off the flight.
Try to fly offseason
Crowded planes get their passengers bumped off more than the less crowded ones. So, try flying in the offseason, so that your chances of getting bumped off the flight are low.
Don't be a voluntary loyal customer
Most airlines will ask you if you want to fly with them often when you book tickets. Just try to decline their offer.
What compensation is offered for flight delays and for getting bumped?
Having no seat assigned can be frustrating if you happen to be in a hurry. However, airlines may not bump you off flights just like that. They have a strict code they must follow, do so. These rules are often laid out by the Department of Transportation, in any country. They require that the airlines ask the people who are not in a hurry to voluntarily give up their seats for the people who are.
Before you go about giving up your seat, be informed on two important points.  These are:
   First, know when the next or alternate flight is available. This may be just as suitable for you. However, there have been cases where the alternate flight too would be full or delayed, in which case it would strand you.

   Second, know whether the airlines would provide you with other amenities such as food or a place to stay while you wait for the next flight. In most cases, airlines will provide you with money as compensation, which you can use to get those amenities.
The most important thing to do here is to negotiate with the airlines for the compensation you find suitable. If you don't find the compensation enough for your requirements, then ask some other passengers if they would sell their reservations for a lower price.
And in case the airline offers to provide you with a free ticket or some kind of vouchers, don't forget to ask about the terms and conditions applicable to them. The things you will need to know about these vouchers include the validity, any blackouts during the holiday season, in which case you cannot use that voucher and whether it can be used for international flights. By gathering all this information, you can then move on to deciding whether you need such a voucher or free ticket or not.
With that said, there are compensations you will be eligible for, in case you get bumped off a flight. These compensations will ensure that you reach your destination with no hassles.
Alternative transport compensation
If there aren't enough volunteers, then sometimes the airlines would have to involuntarily throw passengers off. If this is the case, then you're in luck, as you might have time to get a seat and fly again. Also, if you're the one who is bumped involuntarily, then you can be compensated for, and you are granted the rights to do so.
Any additional services or compensation
In most cases, bumped passengers have all the right to keep their ticket and use it on another flight. And if the said passenger wishes to make his or her own arrangements for transportation, he or she can ask for a refund for the ticket and for the flight that he or she was bumped off.
One other case is that if you have paid an extra fee for some optional services and didn't get those in the alternative flight, then you are eligible for a refund from the airlines.
So, travellers have the rights to ask for all of this compensation and more, in case they are bumped off their flights. However, there are guidelines for determining who can be bumped off flights and who cannot. So, try pre-booking your seat and early checking-in and boarding at the earliest, if you don't want to see yourself in that category and get bumped off the flight.