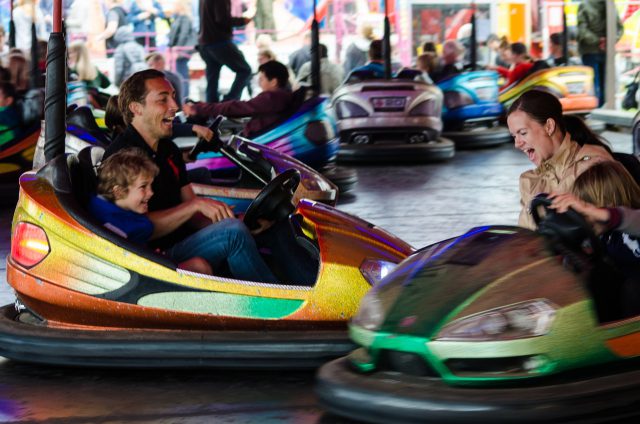 If your idea of spending holidays is not limited to travel sight-seeing, visiting amusement parks is definitely a great idea. At theme parks, you have different options of entertainments to satisfy various types of needs. Water rides, snow rides, adventurous sports and what not! Here are the best amusement parks in India where you can experience fun-filled activities during your holidays!
 Adlabs Imagica, Mumbai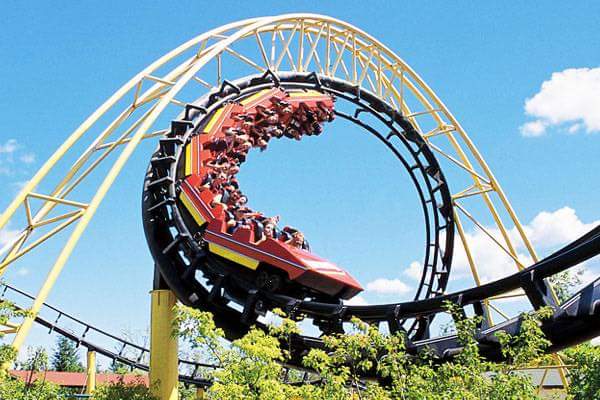 Situated in around 200 acres of land near the Khopoli city on Mumbai- Pune expressway, it is the largest theme park in India. This place offers international standards. While you are here, all aspects of your life are taken care of. Besides fun and entertainment, there are multiple facilities for dining, accommodation, and shopping here. Adlabs Imagica was opened in 2013. In 2014 a water theme park was launched within the facility. Subsequently, in 2015, a five-star hotel called Novotel Imagica and in 2016 a snow park was also opened in Adlabs Imagica.  There are more than 25 rides, 5 restaurants etc also available. 15000 is the daily capacity of this park. So far over 3.5 million visitors had been here. The main rides in the facility include nitro roller coaster with a height of over 132 ft and track length of 2800 ft. The Nitro travels at 120kmph and visitors experience a G force rating of 3.8 Gs during the 150 seconds of this ride. the gold rush is another coaster ride which gets launched at an average speed of 65 km/hr. The 'I for India' is an indoor ride on a 90-foot widescreen. The journey spans across 6182 miles, covering 59 monuments. Mr India is a ride based on the 1987 Bollywood film "Mr.India", starring Anil Kapoor. The ride in itself imitates the experience of other rides in the park-like the Scream Machine, D2, Nitro, Salimgarh, Alibaba, and Rajasauras. The ride is operated by a pneumatic system powered by compressed air. The Scream Machine at Imagica Theme Park, Deep Space Roller Coaster, Rajasaurus River Adventure: The ride begins with a voice-guided boat tour of various dinosaurs inside a vast enclosure that is styled with prehistoric elements. Salimgarh, The Detective Bow Wow Show, Alibaba Aur Chalis Chorr, Wrath of the Gods, Prince of the Dark Waters – Cinema 360, Motion Box Theatre, Mambo Chai Chama, Splash Ahoy, Bump It Boats , Save the Pirate , Loch Ness Happy Wheels , Humpty's Fall, Wagon – O – O – Wheel and Tubbby Takes Off etc are some of the rides you will come across here.  OTM Award for Excellence – Most Promising New Destination Award, TripAdvisor's Traveller's Choice Awards 2015, IAAPI Awards 2016 – Electronic Media – TV Channel – Winner and HICSA Awards 2016 – Best New Hotel of the Year – Novotel Imagica Khopoli are some of the awards received by Adlabs Imagica.
Festive flight deals to India! Book now
Wonderla, Bangalore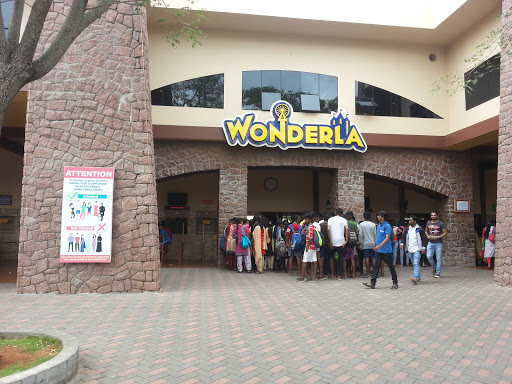 Wonderla Bangalore is an amazing place to be at. There are over 50 rides in this theme park with brilliant safety measures. 9 rides are specifically designed for children. There are water rides which are splendid and highly exciting. This park is clean and kept green. It is situated in Biadi, around 28 km away from the city.  The rides like Bamba, mixer, Y scream, Maverick, Hurricane etc are well preferred by the visitors and they return to experience the same again. Besides the rides, there are 5 restaurants locker rooms, conference halls etc. within the facility.
Essel World, Mumbai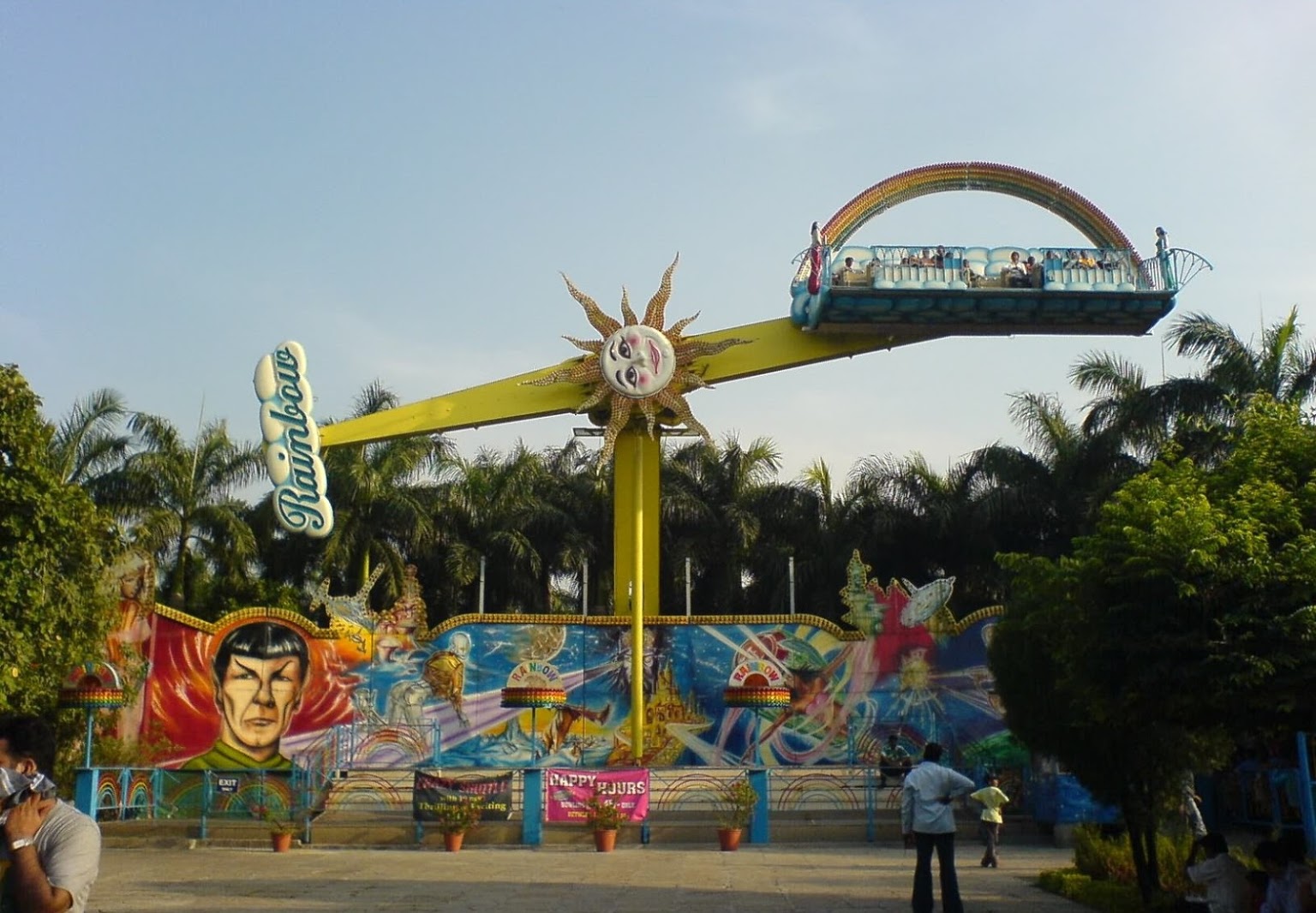 Located in the suburbs of Mumbai, Essel World is the first amusement park in India. It was established in 1999. It is situated around 1.5 KM from the city centre. This park has around 30 big fun rides which can entertain you well. Even though the park isn't renovated much to meet the modern standards, it doesn't compromise on safety and services.
There are ice skating rinks and bowling allies within the park. The dark rides with monsters and dance floors are still the favourites of visitors around the world coming to spend time here. This place is open on all the days and the ticket price is different for adults and kids.
Kingdom of Dreams, Gurgaon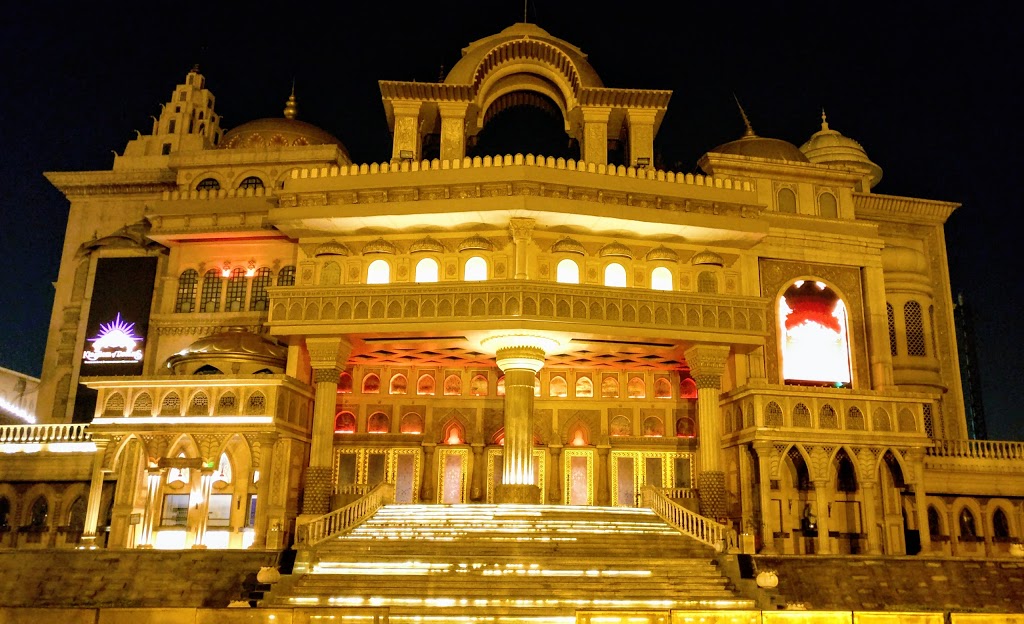 It is one of the largest live entertainment and leisure destinations in India.  Located in Gurgaon, Delhi, it was opened to the public in 2010. 2 billion Indian rupees had been invested in this project which is spread over 6 acres of land. This place is run by the Great Indian Nautanki Company. There are two main theatres at the Kingdom of Heaven called Nautanki Mahal and Showshaa theatre.  There are art and craft exhibitions around which showcases various Indian cultures. There is also a cultural and cuisine center called Culture Gully, where you will also come across live performances, cooking, and what not! Do not forget to watch theatre performances and musicals.
Della Adventure Park, Mumbai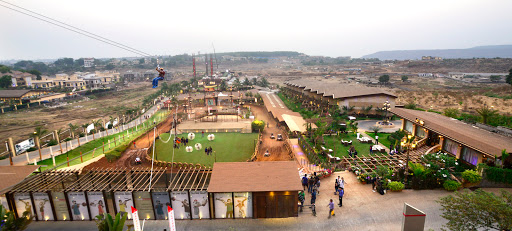 This park provides the epitome of theme park experience in India. If you're a person looking for a bigger experience than normal rides, this is the best place for the adrenaline urge in you. There is a wide range of activities here for you to experience. Dirt bikes, ATV rides, shooting, archery, flying fox, paintball etc are some of the activities you can enjoy. Besides, there are also facilities for horse riding, rock climbing, zorbing also. In Della, you can also get accommodation facilities if you prefer to stay within the park for a comprehensive experience. This place is located between Mumbai and Pune near to the Mumbai Pune express highway. Children and adults have different ticket prices. This place is completely worth your time and money as you get to experience multiple things at the same place along with the typical park rides
These are some of the best adventurous and entertaining amusement parks in India. If you love and enjoy participating in various activities and fun-filled rides, you need to hit these parks for having a blast!