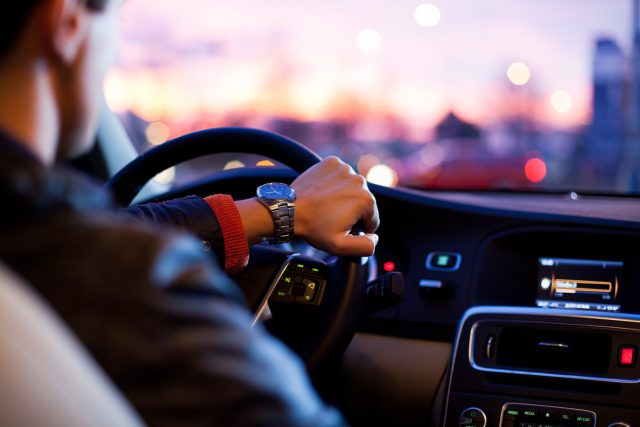 Longing for a road trip to South India? Road trips have a charm of their own. They are easily the best and the most convenient way to satisfy your wanderlust. There are no time constraints, you set your own pace, chart your own route and halt or take a detour at will. A road trip in South India by car or bike is what every traveler to India would love to make it happen. Imagine doing something you love, without having a definite itinerary. That is the magic of road trips. They let you enjoy and explore, as you travel.
Place your travel bag into the boot, top up your tank, rev up the engines and hit the road. Get your itchy feet ready for some adventure. We bring to you the five best road trips in South India that you should take at least once in your lifetime. 
Bangalore to Munnar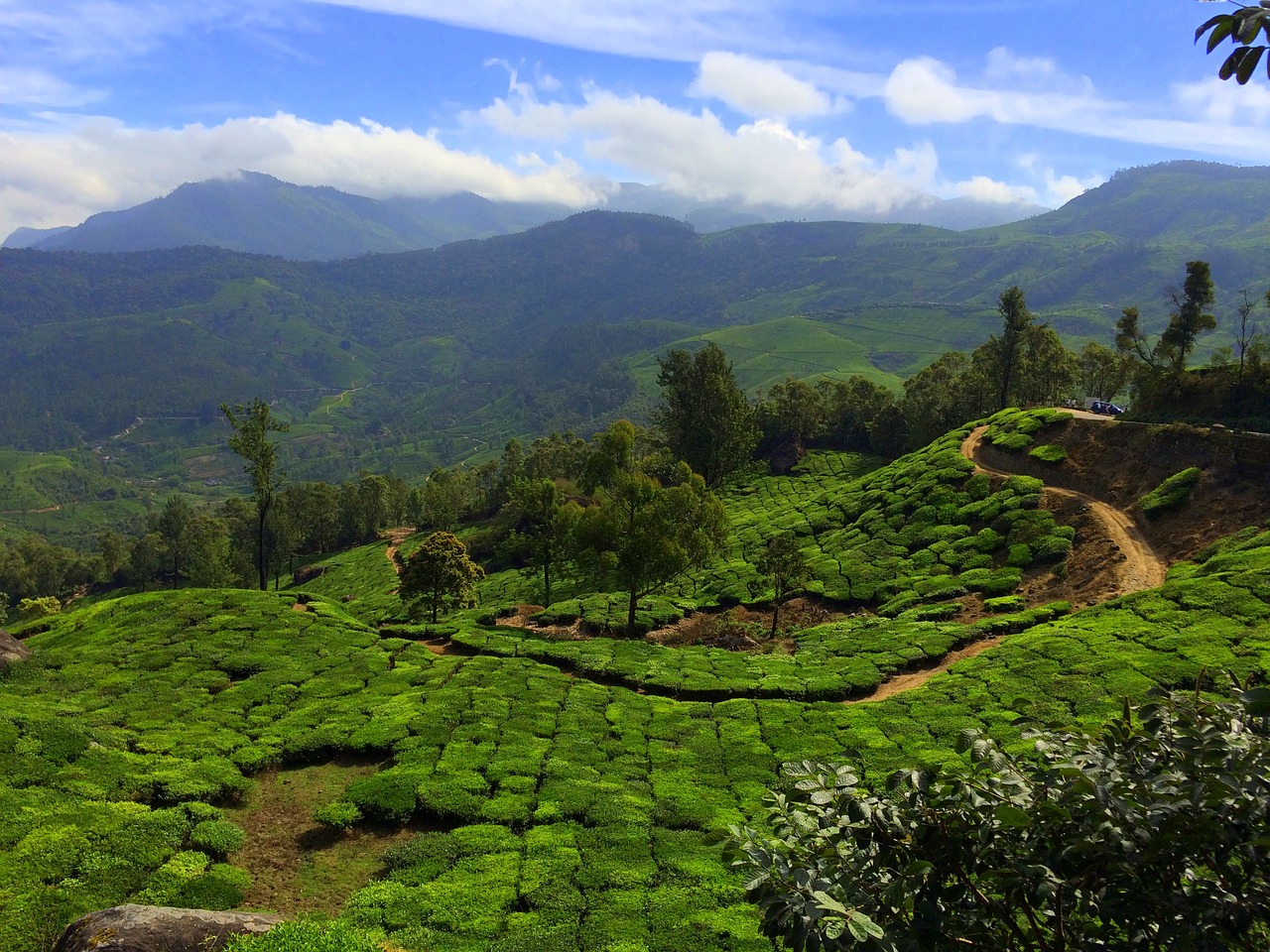 Your road trip from Bangalore to Munnar kicks off at NH44. The signboards indicate that you will need to travel a distance of 475kms to reach Munnar. That is a distance that can be covered in just over 5 hours on the plains, but since the terrain gets hilly the journey takes a bit longer. 
The pleasurable drive compensates for the extra time you spend behind the wheel. Munnar is awesome – the climate delightful and the landscape breathtakingly beautiful, but it is the journey to Munnar that you will enjoy the most.
The National Highway cuts through a stunning, almost surreal landscape, of natural beauty and manmade wonders and is considered as one of the best road trip options in South India.  Your journey will take you through wind farms, of row upon row of towering windmills. You will cross gurgling waterfalls and rivulets, palm-fringed roads and quaint little bridges. You will drive past tea and pepper estates and stretches of verdant forests.
Keep an eye out for wildlife, especially elephants. Admire the flora and fauna and the cool, soothing environment, as you become one with nature.
Tip: Start before dawn, so you get enough daylight to enjoy the scenic beauty.

Chennai to Yelagiri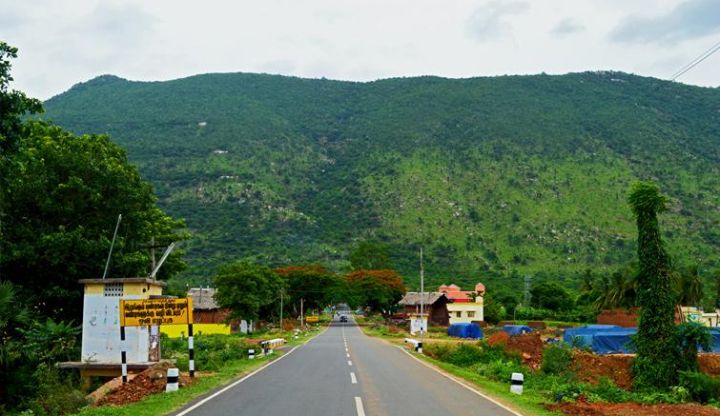 Yelagiri is the answer for a perfect road trip places in India, whether you are with your partner or your buddies. It is a small hill station, just 230 km from Chennai, and just right for a short, but memorable road trip.
It is not as big hill town or as touristy as Kodaikanal, Ooty, and Coonoor, which is what makes it the perfect destination. You will escape the crowds that flock the other hill stations. Take NH 48 to reach Yelagiri.
The uphill drive gives an adrenalin rush, as you will maneuver sharp hairpin bends. The drive is scenic and the holiday will provide a quick reprieve from your hectic city life. Enjoy the treks through forested trails and lunch by waterfalls. The best time to visit this South Indian place is between October and February.
Chennai to Pondicherry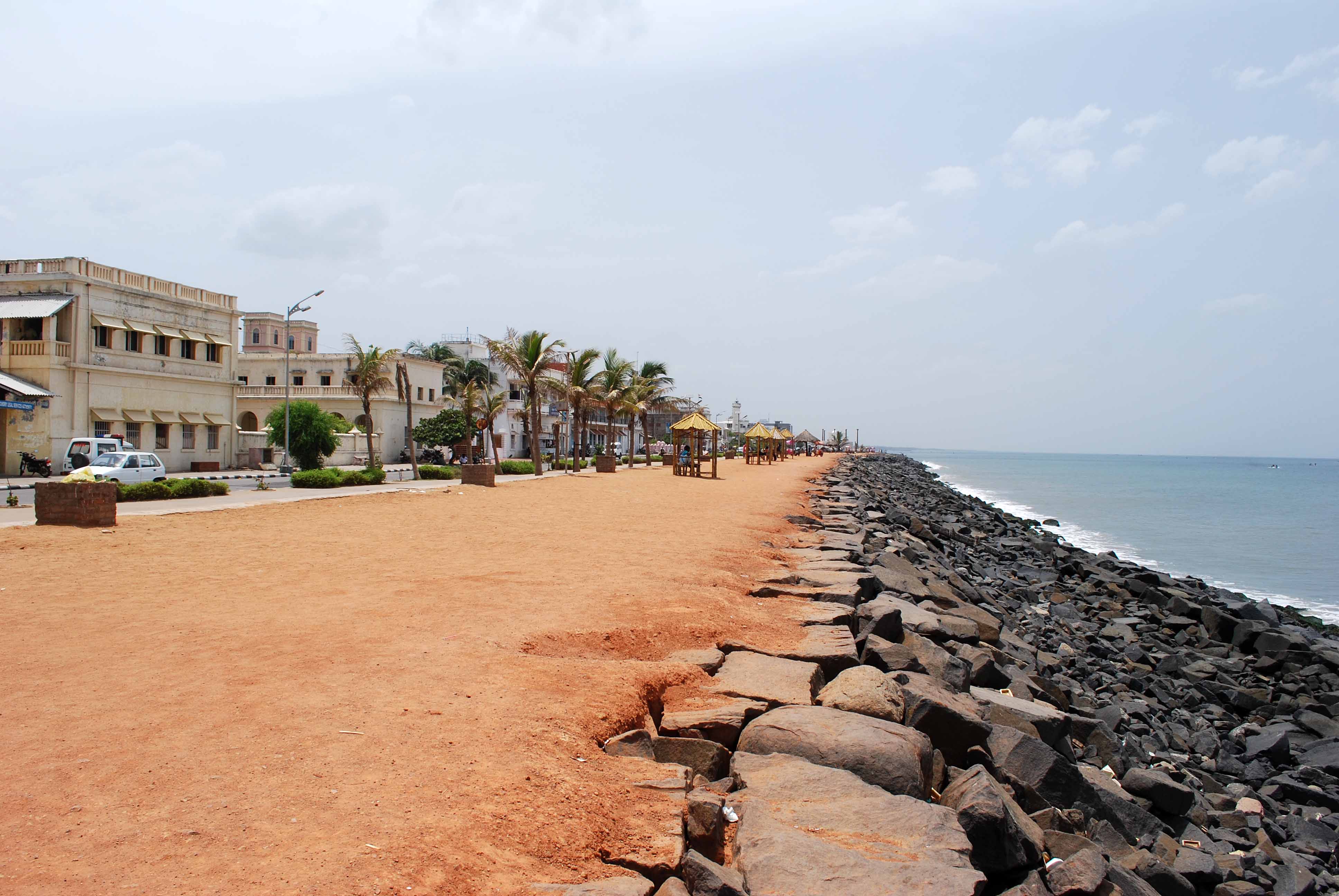 A road trip between Chennai and Pondicherry is an adventure that you will definitely love. Whiz along the East Coast Road (ECR); the road is smooth and well-laid and scenic. The Bay of Bengal shimmers on the left, and patches of casuarina fields fly past.
Take a break at Mahabalipuram and spend a few hours exploring the shore temples and refuel yourself at one of the numerous resorts, located there. The national highway cuts through small towns and fishing hamlets. You will come to the Alamparai Fort, somewhere, halfway between Chennai and Pondicherry. Make sure to enter this destination on Google Maps, so you don't miss it.
Ruins of the Alamparai Fort, are what remain, but it is worth taking this diversion to walk through a little piece of history, that has been ravaged by nature and time. Enjoy a ride on a catamaran; local fishermen offer joy rides on their boats, for a small charge, and take you to the little islands that rise during low tide.
The distance between Chennai and Pondicherry can be covered in 3 hours, without halts. Pondicherry is, of course, a laid-back town, influenced by the French.
Bangalore to Coorg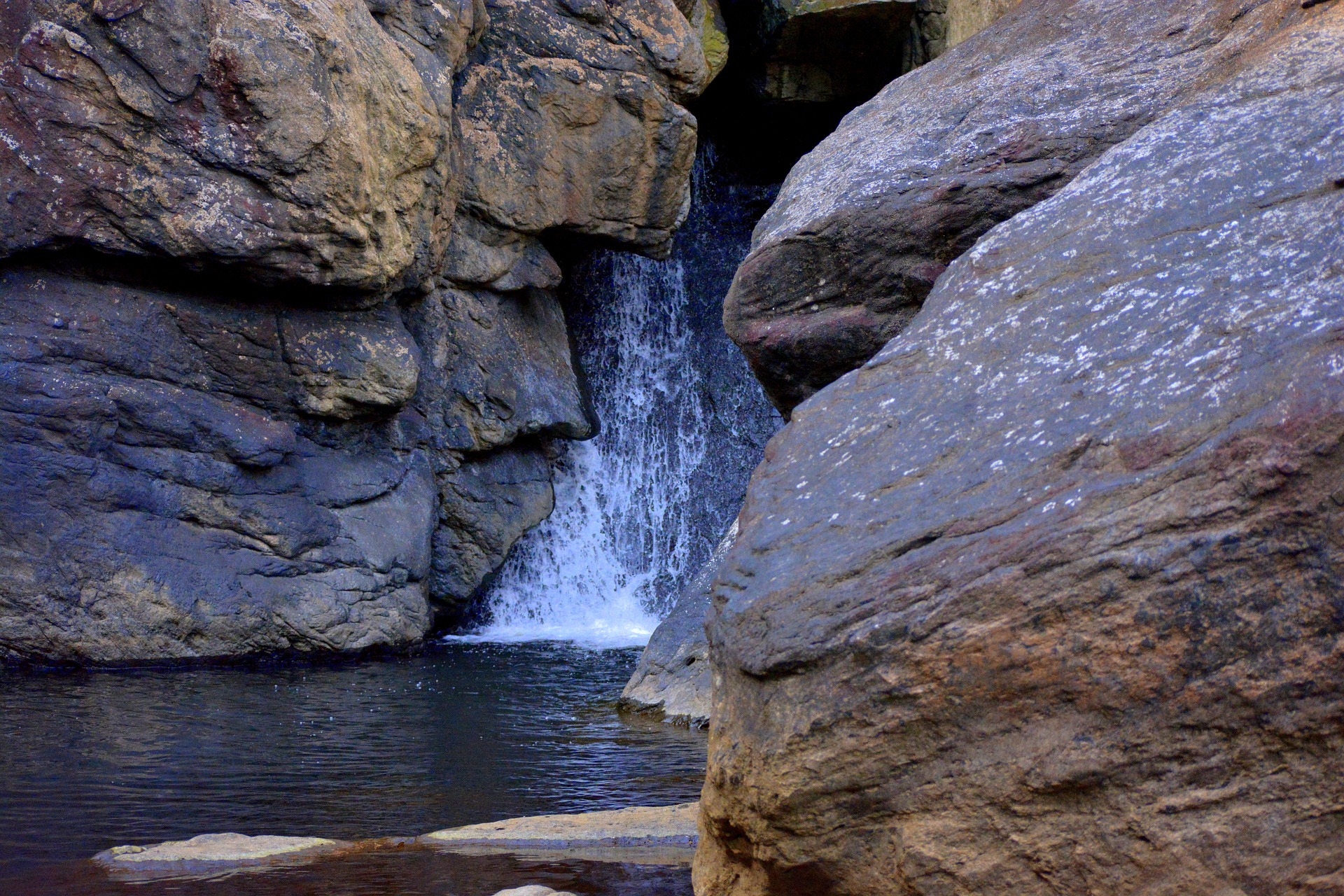 A five-and-a-half-hour drive can move you from a concrete jungle into the midst of nature. Catch NH 275 and head towards Coorg, located at a distance of just over 240 km.
Coorg will come as a refresher, unspoiled as it is, by human invasion. For a perfect weekend getaway in India, Soak in the beauty of nature, the verdant greens of the coffee, tea and spice plantations, and the white frothy waterfalls.
Take a slight detour on your way to Coorg and you can visit Bylakuppe, famous for the Namdroling Monastery. Enjoy its peace and quiet atmosphere, meditate or offer a prayer at the prayer wheels. Once your soul is uplifted, get back into your vehicle and drive to Coorg.
Visakhapatnam to Bheemunipatnam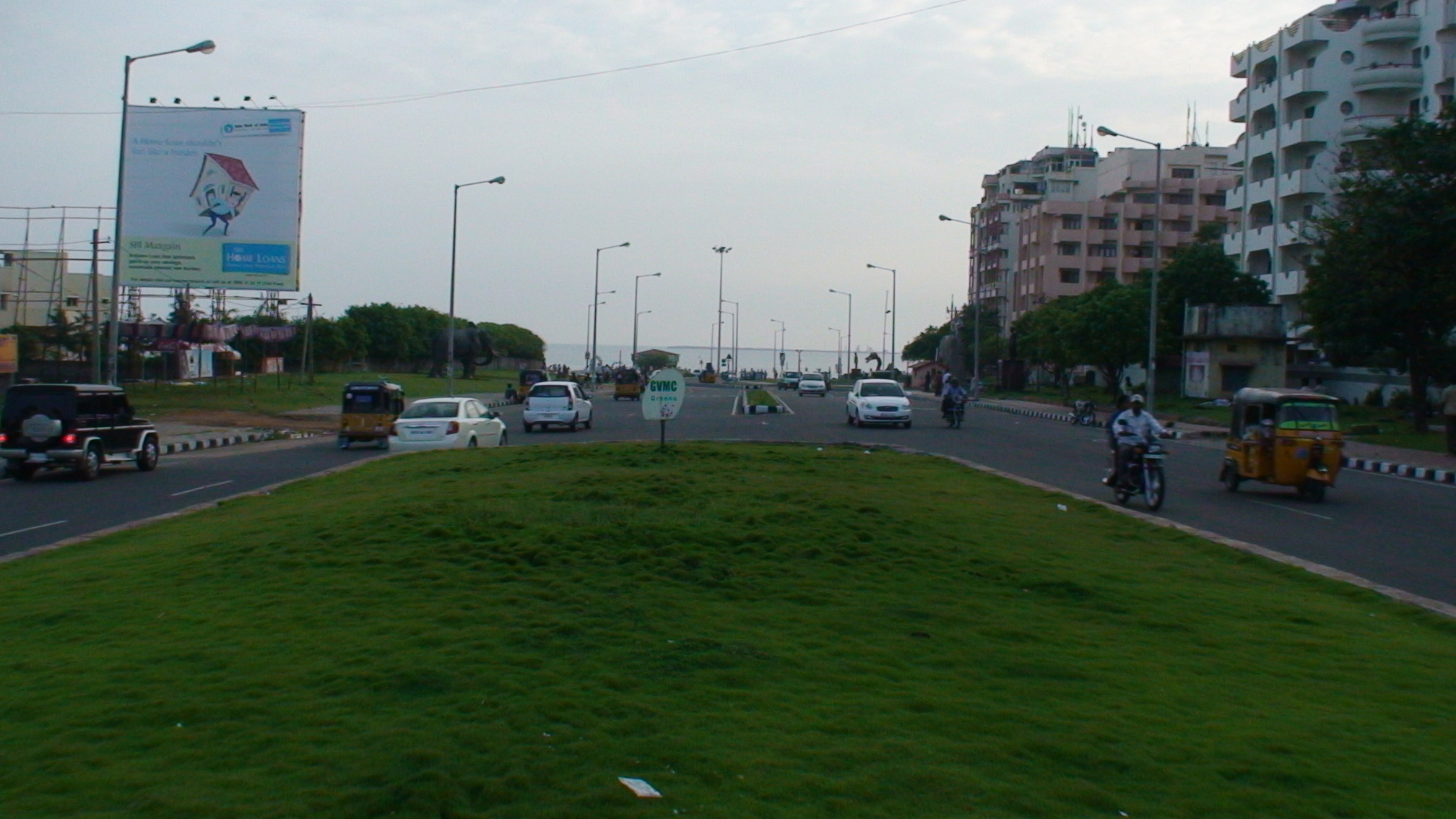 Visakhapatnam, though underestimated in India is one of the most beautiful places in India with Bay of Bengal of the Eastern Ghats. A day trip to Bheemunipatnam (Bheemli), a coastal fishing village in Andhra Pradesh, is highly recommended if you are in Visakhapatnam (Vizag). Rent a car or motorbike and enjoy the most scenic ride in the country, as the road runs parallel to the coastline.
Kailasagiri Hill looms tall, just as you hit NH16. Drive up the hill for a panoramic view and a walk around the park and view the gigantic Shiva-Parvati statues.
Get back on the highway and drive along the road as it cruises through lush green hills on the left and the Bay of Bengal on the right. A little way down the road you will come upon Thotlakonda Hill and the remains of an ancient Buddhist site. The ancient Buddhist site was discovered from the air, by an Indian Navy pilot, flying above it, on a Naval exercise.
When you get back on the road you will cross INS Kalinga, the Indian Naval establishment, and bordering it are the Red Sand ravines (Erra Matti Dibbalu), a National GeoHeriatge Site. Get on foot and explore the beauty of this unique natural phenomenon. The road to Bheemli continues along the coast, offering beautiful views of the sea and the sands.
Bheemli is a quaint little Dutch town waiting to be explored. A lighthouse stands as a sentinel guarding the long stretch of Bheemli Beach. Stroll into the Dutch cemetery and the streets of Bheemli, with its colonial houses.
Road trips are a fun way to see places that are not on the tourist maps. Make sure you are rested and your vehicle is in prime condition before you hit the roads.
All you need for a perfect road trip to South India is a camera, a car/bike, and a good travel partner to enjoy a pleasant and alluring journey. Now book your cheap flight tickets to India from the USA and enjoy the beauty of these Southern cities.
Have a safe trip and create beautiful memories for a lifetime…