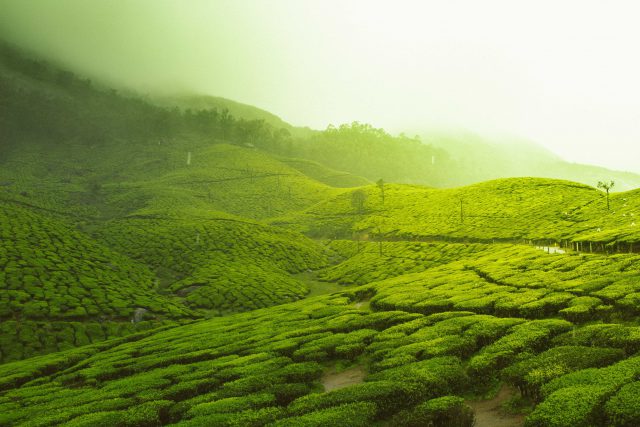 Aptly called 'God's own country', Kerala paints a serene canvas, that is refreshingly different from the rest of India. Kerala has the makings for a perfect holiday. Salubrious tropical weather, white sandy beaches, warm azure waters and a maze of backwaters channels that traverse through rice fields.
The hilly terrain of the Western Ghats is known for its wildlife, particularly elephants. The spice, coffee and tea plantations that are grown on these hills create a backdrop that perfectly heightens the holiday experience.
But all this is just the tip of the iceberg, as it were. Kerala has a lot to do, see and experience. And, if you plan a trip to India, a visit to Kerala must be on top of your list. You will not regret it, and here is why.
Periyar Tiger Reserve – Thekkady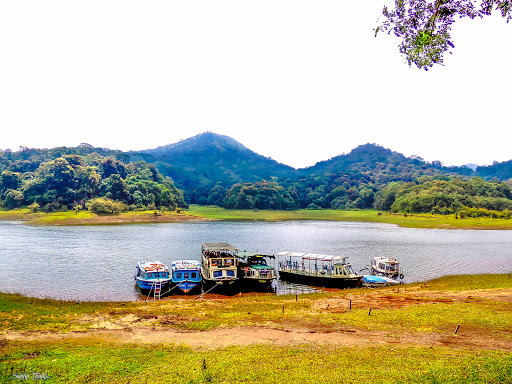 Kerala has a number of wildlife sanctuaries. And, the wildlife sanctuary in Thekkady is a popular tourist destination. It is home to not just tigers, but other wildlife as well. Visitors can spot herds of different kinds of deer, Indian bison (gaur), wild boar, foxes and jackals, the endangered lion-tailed macaques and elephants and the elusive leopards, among other wildlife.
The reserve forest stands on the edge of the Periyar lake, and it is a common sight to find wild herds of elephants that come to the lake for a drink and to play in the water. Boat cruises operated by the state tourism department go right up to the middle of the lake and provide a vantage point from where elephants can be seen up close. The boat rides traverse waters that pass through the thick forest reserve and the chances of spotting wildlife, on one of these boat rides are great; since wild animals often visit the banks to quench their thirst.
Jungle safaris in jeeps and on elephant back are also organized, and if you fancy a ride, atop an elephant then here is your chance. If you feel adventurous you can trek from Pathanamthitta to Thekkady, through the Gavi forest.
Beach holiday & Ayurveda – Kovalam
Kerala's coastline gives it some of the most beautiful beaches in India – soft sands, clear blue waters and lots of sunshine. Kovalam emerges as one of the most renowned beach destinations in Kerala, and it is not for the beach alone. The place has become known for its holistic Ayurvedic treatments that include oil treatments and deep massages that alleviate aches and pains, stress and fatigue and even detoxify the body.
The popularity of these treatments has seen the mushrooming of Ayurveda resorts that offer a luxurious stay with modern amenities and inhouse ayurvedic spa treatments, by skilled professionals. Ayurveda is a form of ancient Indian medicine that uses extracts and oils from herbs and plants for treatment and cure. Exclusive Ayurveda resorts in Kovalam offer treatment for obesity, blood pressure, diabetes, hair fall, dandruff, and acne etc.
The waterfront is scenic, with rocks, sand and the blue cover on one side, and swaying coconut palms on the other. The Kovalam beach is crescent-shaped, with a lighthouse at one end, which offers a panoramic view of the bay and the town.
Tea & coffee estates – Munnar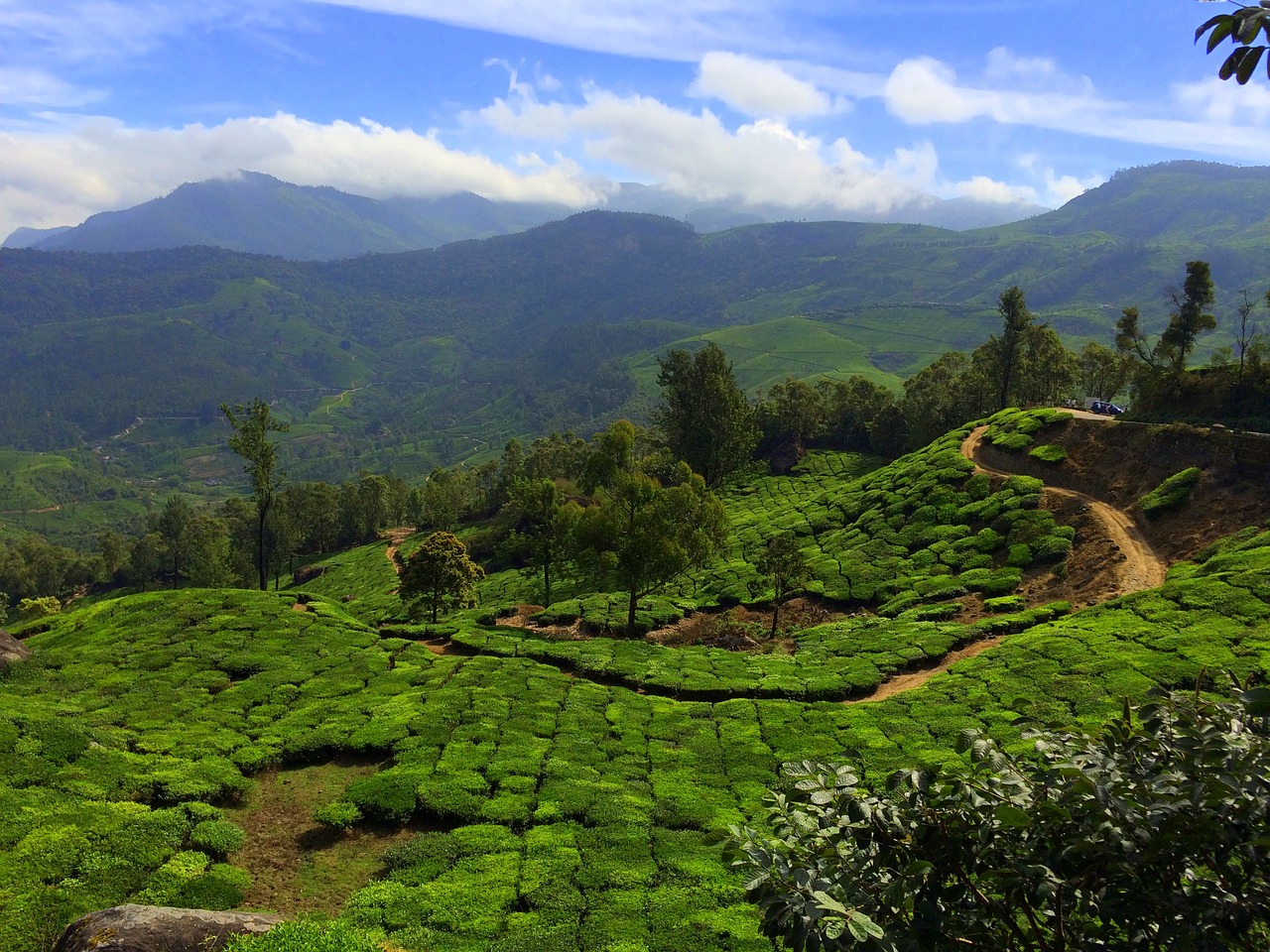 Munnar is a hill station dotted with tea and coffee plantations. Its picture perfect, with lush green slopes as far as the horizon.
Munnar has a rich colonial past and it still maintains an old-world charm. Modern structures have sprouted all over, but it is the quaint cottages from the British era that add to its attraction.
Tea, coffee and pepper plants can be seen even as you enter the hill town. Some tea factories are open to visitors and you can taste and buy tea souvenirs.
Trek to Top Station and Echo Point for spectacular views of the rolling hills and valleys. The Salim Ali Bird sanctuary, Chinnar Wildlife Sanctuary, and the Eravikulam National Park give wildlife enthusiasts something to look forward to.
Munnar is a paradise, hilly streams converge into cascading waterfalls, and there are plenty of them – ideal for a nice picnic lunch. Visit the Lakkam falls, Thoovanam falls and the Attukal falls, when you are in Munnar.
Read more about Eco-tourism destinations in India
A bit of history – Kochi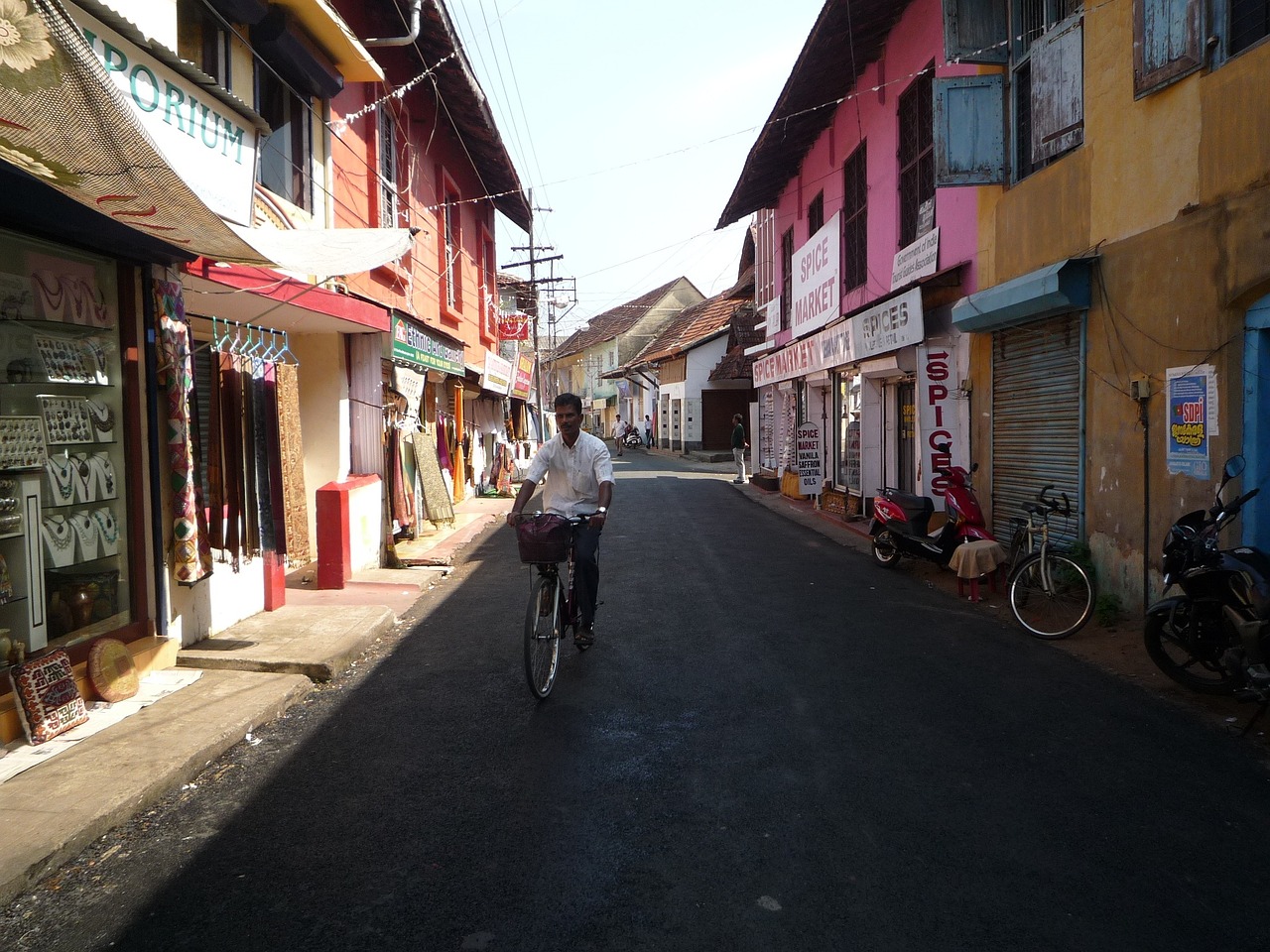 Though Kochi has developed into a modern city, she still holds a lot of history, with a mix of influences from the British, the Dutch and the Portuguese settlements. Kochi was once a major trading hub, with natural harbours, and traders who came from distant lands brought with them their cultures. They left an indelible mark on this beautiful coastal city.
Kochi has not lost her connections with her past. There are many places of interest in Kochi that tell interesting stories. Places worth a visit include the Jewish Synagogue, Chinese Fishing nets, Mattancherry Palace, Dutch Cemetery and Fort Kochi.
Kochi is also a great place to shop – antique shops line the Fort Kochi area. Elephant sculptures carved out of Rosewood are particularly famous.
The Temple Town – Thiruvananthapuram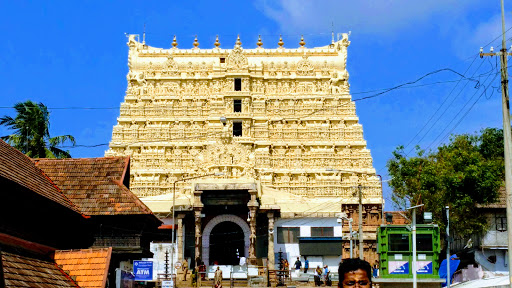 Thiruvananthapuram is Kerala's capital. The city is the abode of Vishnu, a Hindu god, the presiding deity of the Sree Padmanabhaswamy Temple. The 16th-century temple is more than a place of worship. It is an ancient temple, with wonderful architecture. Beautiful murals and stone carvings adorn the temple walls.
The Kurthiramalika Palace Museum is interesting, with rare artifacts and exhibits. You will also like the Kovalam Veli Tourist Village and Napier Museum.
Backwaters & Houseboat cruises – Alleppey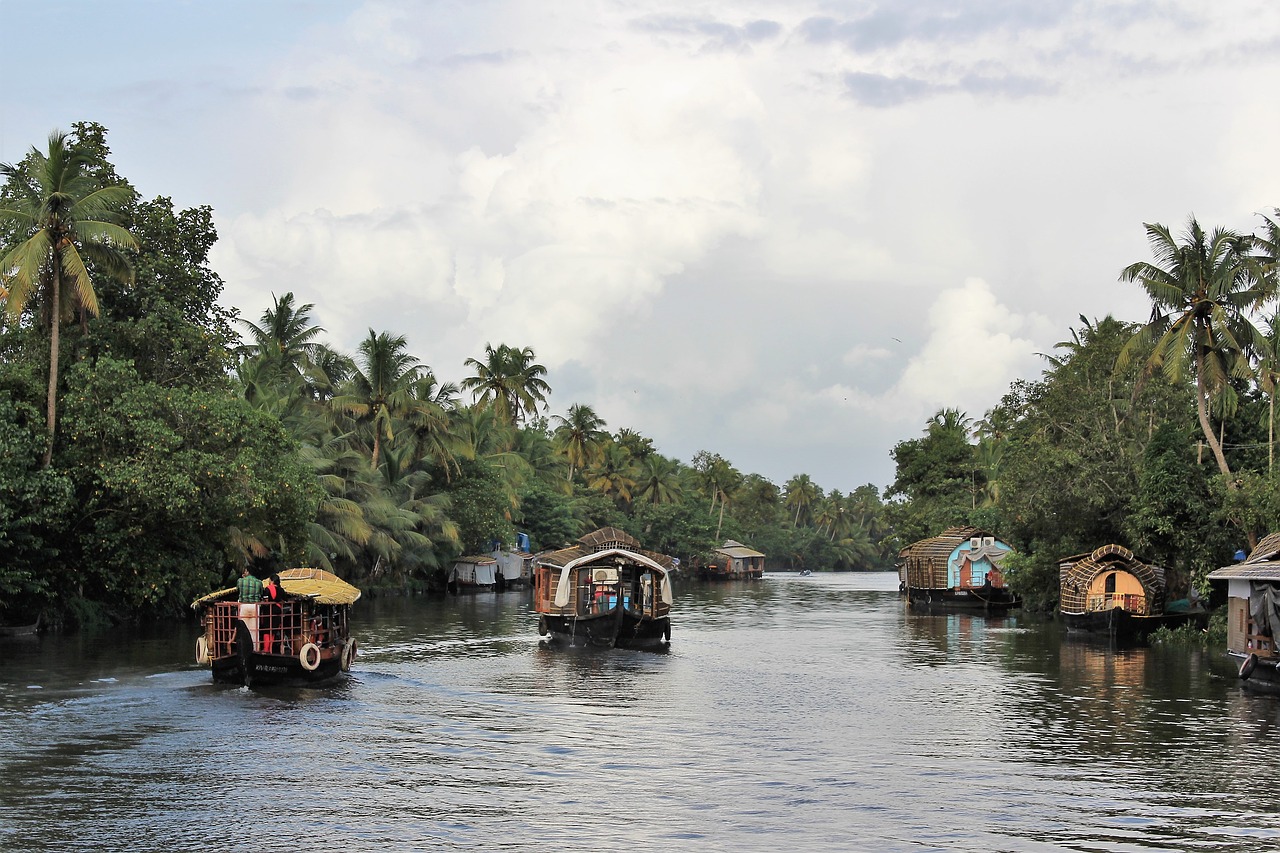 Kerala is famed for its backwaters and houseboat cruises. Houseboats are like a hotel on the water. They are fully furnished, with bedrooms with air-conditioning, modern bathrooms, a sit out and dining area. The crew prepares meals on board and all basic amenities are available.
Houseboats cruise along the backwaters at a leisurely pace, through the beautiful landscape in Alleppy. The scenery changes as the boat cruises along the channel. You see church bell towers peeping from behind coconut palms, verdant paddy fields and locals working in them, brightly hued water lilies bobbing in the clear waters, fish and ducks swim alongside the boats. And if it is the season, you will spot migratory birds, nesting in the vegetation by the banks.
Kumarakom, Wayanad, and Vagamon are other places worth visiting. Don't leave Kerala without tasting its authentic cuisine. Catch a 'Kathakali' dance performance and 'Kalaripayattu' an Indian martial art form, unique to Kerala.
Find cheap flight tickets to India from the United States.