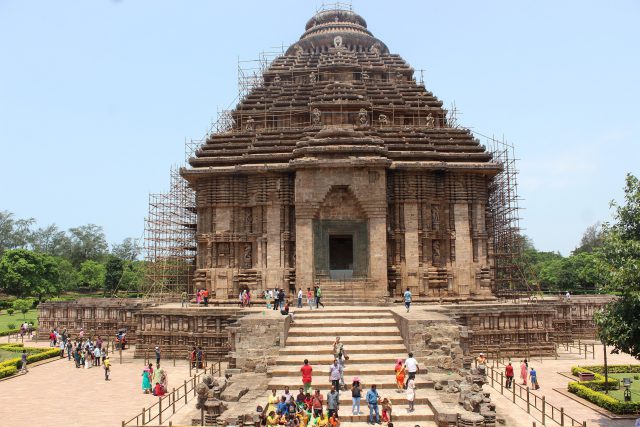 What are the places and things that come to your mind when you hear someone mention Odisha? The Sun Temple at Konark or the Puri Jagannath Temple, perhaps? Does your mind's eye conjure images of graceful Odissi dancers or do you think of Sambalpuri sarees, the colourful applique work from Pipli or the Chilika Lake?
Undoubtedly, these are the most famous places and things about Odisha, but there is a lot more to this beautiful state. Do you think of Odisha as a tourist destination? Would you like to explore the state and its rich heritage? Let us walk you through some of the hidden gems of Odisha that are worth exploring.
Jeypore
Jeypore, not to be confused with Jaipur in Rajasthan, is a major city, in Odisha. It is a very picturesque place and is slowly getting the recognition it deserves. It abounds with natural beauty – freshwater lakes, thundering waterfalls, rocky outcrops and deep valleys and lush greenery all around.
Major tourist attractions in Jeypore include Deomali, the highest peak in Odisha, Duduma Falls, Gupteshwar caves, Kolab Falls, Sunabeda, Hatipathar and Jagannath Sagar.
Barbil
You probably will not find Barbil listed on a tourist brochure, but it is just the place that you should holiday in if you want a breather from the mundane city life. Barbil nestles on the banks of the River Karo and is surrounded by lush green forests. It is a tranquil place, with astounding scenic beauty.
Barbil will transport you into another realm and you will forget about time, as you become immersed in its natural wonders. It is known for its waterfalls, the most famous of which are the Murga Mahadev Waterfalls, Sanaghagara Waterfalls and the Badaghagara Waterfalls. Other places of interest are the Uliburu Reserved Forest, Thakuranj Hills and Gonasika.
Paradeep
Paradeep is a modern-day seaport, strategically located on the confluence of the Bay of Bengal and the River Mahanadi. Paradeep has been an important seaport, since hundreds of years, but that is not its only claim to fame, the port town is known for its unspoiled beaches and verdant forests.
It is located at a distance of about 107 km From Bhubaneshwar, via Cuttack. There is a lot to do and see in Paradeep, such as the Bhitarkanika National Park, Gahirmatha Beach and sanctuary, Jhankad temple and Balaramjew temple.
Rourkela
One of the most recognised cities in Odisha, Rourkela is known primarily for the Indian Institute of Technology (IIT) and the steel plant. However, Rourkela is much more than these two establishments.
It has a number of waterfalls, dams, ancient temples and parks. Important tourist destinations are the temples of Vaishnodevi and Vedavyas, the Pitamahal Dam and the Mandira Dam, Khandadhar Waterfalls, Darjeeng and Hanuman Vatiks.
Sambalpur
Famous for the Sambalpur saree, it is also a splendid destination for a vacation. Nature buffs will love the place for its picturesque locales, sprinkled with verdant forests and awe-inspiring waterfalls and dams.
Places that you must visit on your trip here are, Cattle Island, Hirakud Dam, Vikramkhol cave, and the wildlife sanctuaries at Badrama, Satkosia Gorge, Debigarh and Ushakothi. Huma temple, Pataneswari temple, Nrusimhanath temple, Samaleswari temple and the Balunkeswar temple are places of pilgrimage.
Chandipur Beach, Balasore
A small beachside town that has a number of resorts for a comfortable stay and a memorable holiday. This beach is like no other beach that you would have been to. Of course, you will find the usual sand, and crabs and seashells on the beach and turtles, if you are lucky. But the beach is famous for an unusual phenomenon that occurs here, called the 'vanishing sea'. During low tide, the sea recedes to not just a few metres, but almost 5-6 kilometres, leaving the seabed exposed. You can venture into this area, walk, run and even drive a vehicle until the tide begins to rise again.
Bhubaneswar
A visit to Odisha would be incomplete without a halt in the state capital. Bhubaneswar is known as the Temple City of India, and rightly so. There are many temples in this city, but the ones worth going for a darshan are the temples of Lingaraj, Parasurameswara, Mukteswar and Brahmeswara.
The Nandan Kanan Zoological Park, Satkosia Tiger Reserve, Bindu Sarovara, Ratnagiri Buddhist excavations and the Dhauli Hills are other tourist attractions.
Puri
Not far from Bhubaneswar, is the city of Puri, famous for the Puri Jagannath temple. It is one of the most revered Hindu temples in India. Entry is restricted and only the Hindu are allowed into the temple precincts. You will find 'pandas' outside the temple who will escort you inside, for a fee.
Puri beach is another place that tourists flock. It is synonymous with beautiful sand sculptures and there are always a few intricately designed sand sculptures on the beach.
Chilika
Chilika is less than 100 km from Bhubaneswar. It has a major Indian Navy establishment. But the place is known for the Chilika lake, the largest brackish water lake, in the Indian subcontinent. It is huge, spreading over an area of 1,100 sq. kms.
Boat cruises take you deep into the lake. It has a varied ecosystem, the wetlands are also a bird sanctuary and receive thousands of migratory birds in the winters.
Konark Temple
And then there is the Konark Sun Temple that stands majestically on the sandy shores. Admire the architecture and the detailed carving of this ancient temple.
The main tourist destinations in Odisha are well-connected by road and the distances can be covered in a few hours.
Find cheap flight tickets to India from USA