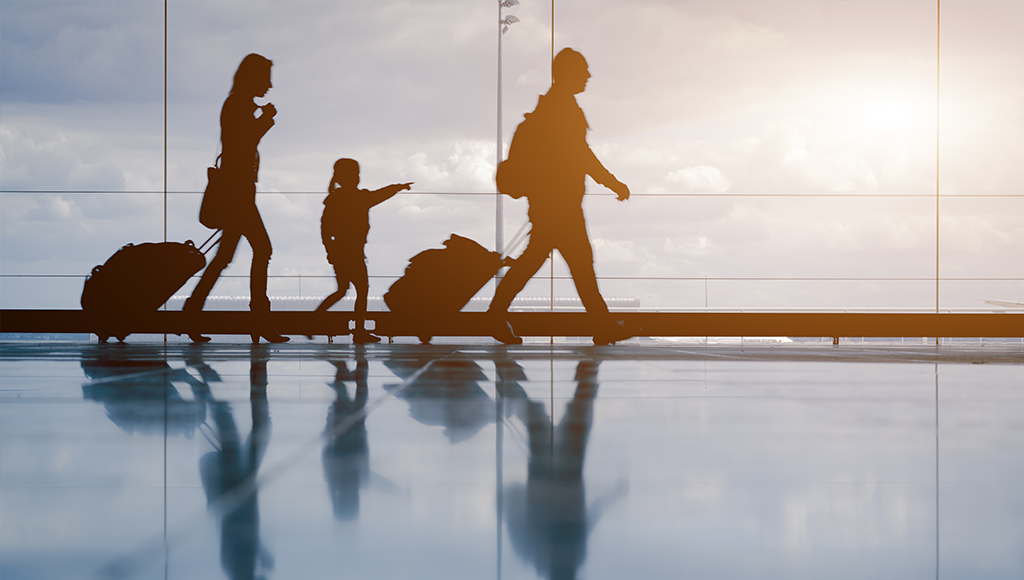 You must be excited to travel to India for a long-awaited vacation. India is a huge country with many exotic and diverse travel destinations ranging from the majestic Himalayas in the north, backwaters of Kerala in the south, Thar desert in the west to the historical monuments dating back to the French, British and Mughal times in the eastern part of India. The diverse languages, religion, culture, clothing, festivals make it an awesome experience.
Are you Exciting for Flying to India
Before flying to India, you must have planned your travel itinerary well through your travel advisor or friends who have already traveled to India. There are fascinating historical places, beautiful beaches, wildlife adventure terrains, Yoga and Ayurveda hubs that offer holistic treatments as well as Hill stations which will give you a heavenly experience. The dazzling festivals of a diverse community of Hindus, Muslims, Christians, Sikhs and Parsis is sure to charm anyone visiting this country.
But, have you given a thought to what will be the most essential things to carry while traveling to India? When visiting a foreign destination, you require a well drawn out the list of must-carry items, which may not be available at many locations in India.
Must Carry Things While Traveling to India
Mentioned below is a list of items you must carry for your comfort and safety to ensure a hassle-free trip.
Carry a phone with an International sim
To communicate with your loved ones at home or your colleagues, you must carry a phone with an International sim to keep in touch. Along with this, you require a portable charger for backup during your travel as electricity may not be available in remote destinations.
Purchase a travel bag to carry your essentials
Make sure to purchase a travel bag to carry your essentials which is a perfect blend of size, quality comfort, and great back support to ensure comfort during your travels. The bag should have padded pockets for your laptop or Ipad.
Avail Travel Insurance to India
Travel Insurance for India is essential for your peace of mind. Expect the unexpected should be your motto when you travel anywhere outside your home country. You may lose your passport or other travels documents. Booking flight tickets with travel agencies may help you for travel insurance.
You may miss your flight, or your flight may be delayed, or your hotel booking may have been compromised. Medical emergencies, medical evacuation, emergency cash requirements may put a spanner in your trip. Always take a travel insurance policy to avoid the accidents mentioned above.
Having your virtual private network
For ensuring uninterrupted access to websites of your requirement, taking a virtual private network connection will enable you to access seamlessly. The Indian Government may block certain websites, for their security reasons. Having your own virtual private network will ensure hackers do not steal important data. If you opt for free wifi, you may be at tremendous risk of losses.
Carry an Indian Map
If you are flying to India for the first time, always carry an Indian map with you to keep yourself updated about the directions. Getting lost in an unknown place could be a troublesome experience.
Carry an Indian Map
Keep a thermos flask to have a steady supply of coffee, tea or milk
Carry Mineral water
Carry Mineral water on your travel which may be a bit expensive but protects you from travelers' diarrhea and dysentery. The other alternative to pure drinking water is charcoal tablets which quickly absorbs the toxins or pathogens lurking in the water available at the hotels or restaurants where you are staying or dining.
Carry a good earphone
Carry a good earphone to listen to music and also to ward off undesired noise, when you are resting at a noisy place.
Cable Locks
Cable Locks are essential to keep your bags from being stolen during your train travels or travel by buses as things are quite active at these tourist places.
Carry Insect repellant cream
Mosquitoes may be a menace during the daytime or nighttime causing dengue or malaria. Fortify yourself well by wearing long trousers during dawn and dusk. Application of insect repellant cream may lower the risks of getting affected.
These essentials are the must carry things while traveling to India to ensure their trip is enjoyable and hassle-free. With Taj Travel, Book your cheap flight tickets to India and get a wonderful experience in your lifespan.