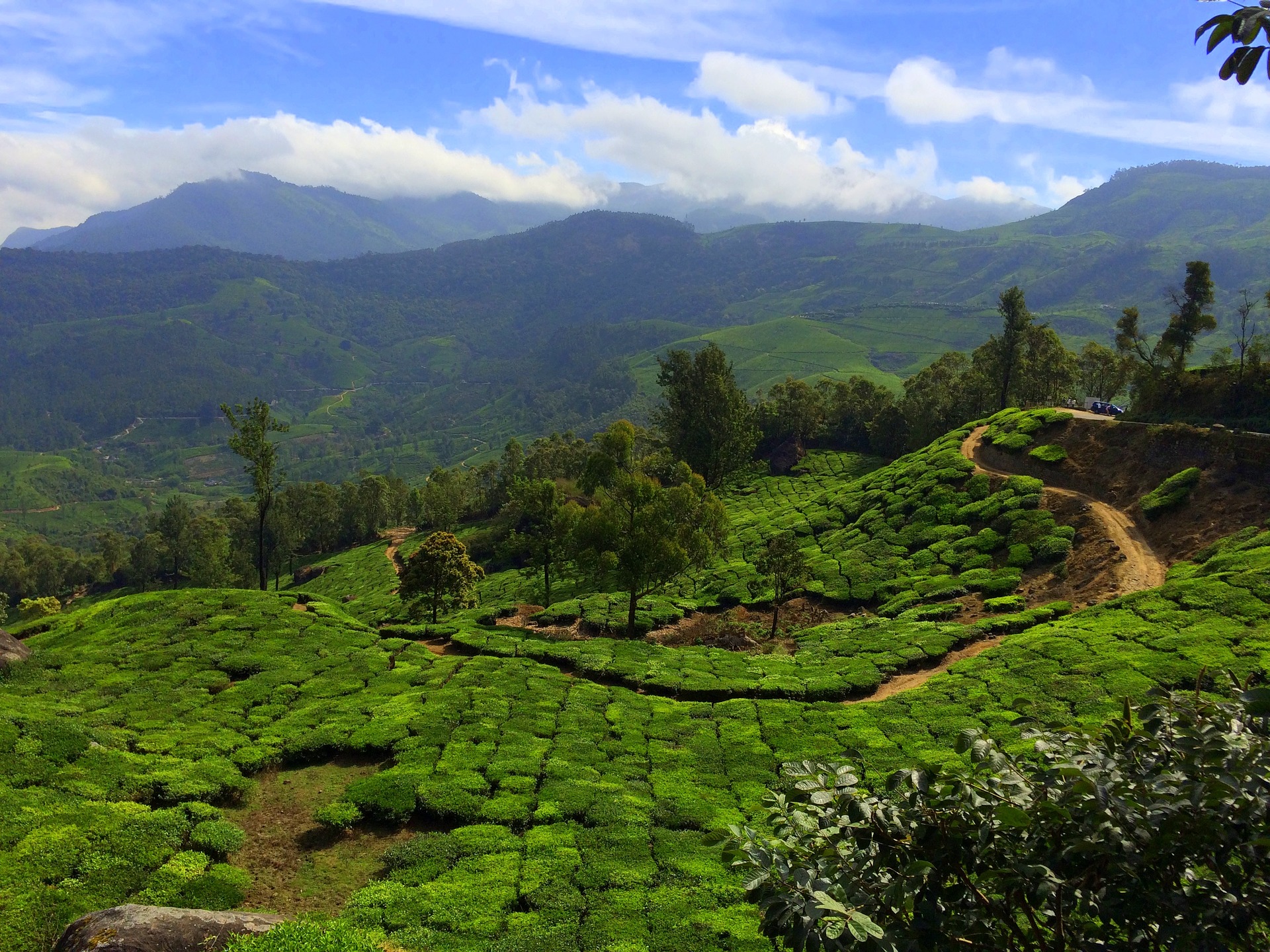 Munnar is renowned for its splendid beauty derived from the green carpets made of lushes, plantations, and forests spread across hills, valleys, and meadows.  This place has alluring locations and captivating experiences in store for you.
Are you a Nature Lover? Here are the Best Scenic Attractions in Munnar
Top Hill station is a famous attraction for the US tourists in Munnar.  It is the highest point in Munnar that can be entered by the travellers and has a scenic viewpoint covered in the fog most of the times. The best time for obtaining the most spectacular view will be in during the dawn when the clouds are moving, fog is melting and the sky is getting clearer to welcome the first rays of the Sun. This site is jaw-dropping as you might feel like the horizon is at your arm's length and you could touch the clouds.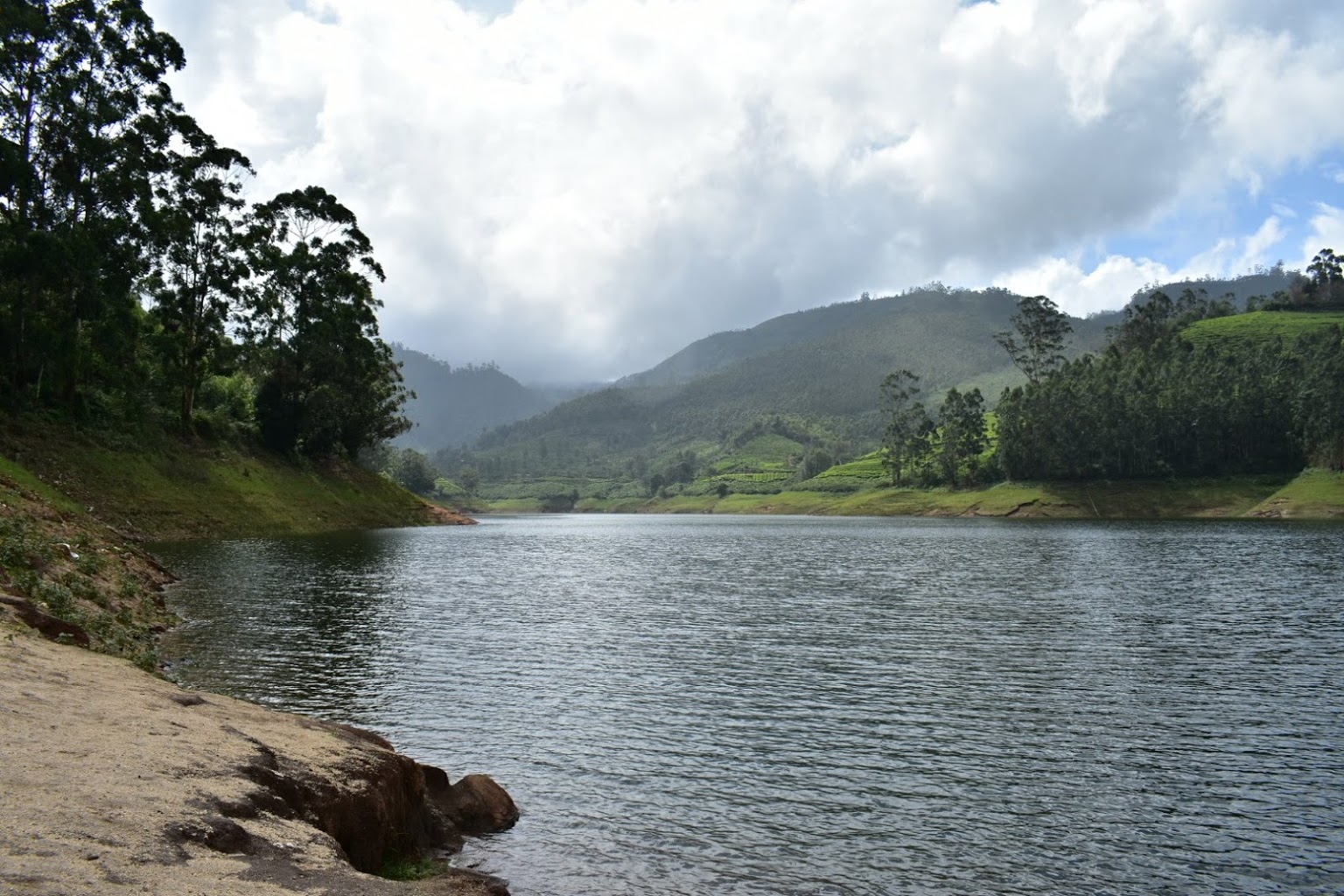 Mattupetty Dam and premises are known the scenic beauty as it might remind you of the Swiss villages in Europe. An interesting fact is that Mattupetty has dairy farms project for yielding and preserving quality livestock as a result of an Indo- Swiss bilateral agreement. The tourists can indeed visit these farms to see the cattle grazing on the meadows and valleys, the storage units, breeding chambers etc. but only with special permissions.  The place is also famous for its hydroelectric power project in India.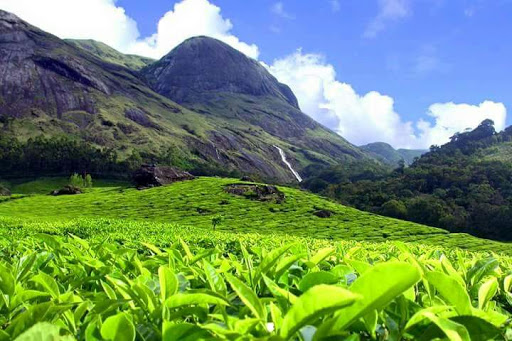 Another beautiful spot for the US tourists in Munnar will be the Kolukkumalai Tea Estate. It is located only 38 Kms away from Munnar at a height of 8000 ft. above the sea level. The tea leaves covered in mist completely around the hills and valleys is a splendid vision for eyes. Even the air here has the aroma of tea which is captivating. Just like vine tasting in French vineyards, you can savor different kinds of teas produced by blending traditional and modern extraction methods. Marayoor Forest is a popular destination near to Munnar you wouldn't want to miss. This mystical place is popular for the sandalwood trees and the ancient Dolmens from the stone ages. The air in this forest will bewitch your senses with the magical fragrance of sandalwood.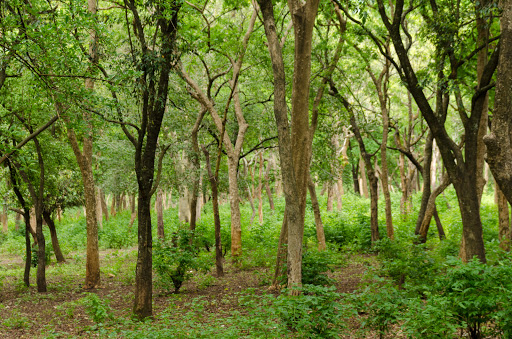 The Kanthaloor village nearby Marayoor is famous for the fruit orchards including apples, mulberries, and sugarcane plantations. It is a beautiful little village for the US tourists in Munnar, which is designed with enchanting small cottages, green natural bushes, and a clear blue sky which you will never want to forget.
If you are lucky, you can see the famous blue blossoms called Neelakurinji which blooms only once in 12 years all over in the Munnar valleys.  It is the most incredible sight you will ever come across in Munnar.
Wildlife Sanctuaries in Munnar for the US Tourists
Munnar is home to some of the prestigious wildlife sanctuaries in India.  Visits to these could be added assets to your exclusive trip. Eravikulam National Park, Chinnar Wildlife Sanctuary and Salim Ali Bird Sanctuary are popular in preserving endemic wildlife.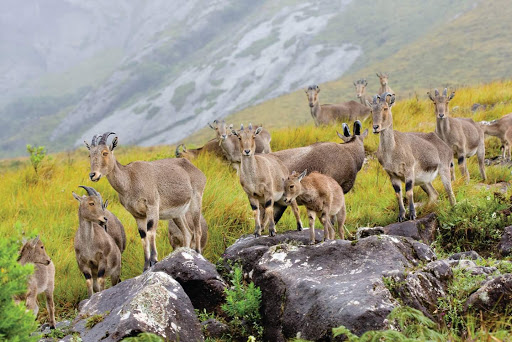 Eravikulam National Park is the most famous among the tourists for its unique vegetation, beauty, and rare wildlife reserve. It is spread over 97 km (60.27 miles) in the Kannan Devan Hills just 15 KMs away from Munnar. Rajamala area in this National Park is famous for a rare species of goats called 'Nilgiri Tahrs'. According to the data available, only 750 Tahrs are alive on the planet.  This place also is the animal kingdom for other endangered fauna such as golden jackals, Indian muntjacs, sambar deer, etc. Being divided into core area, buffer area, and tourism area, the national park provides facilities for Jeep Safari for the tourists to the tourist area without disturbing the habitat of the animals. In the months of February and March, the park remains closed as it is the breeding and calving season for most of the animals and birds.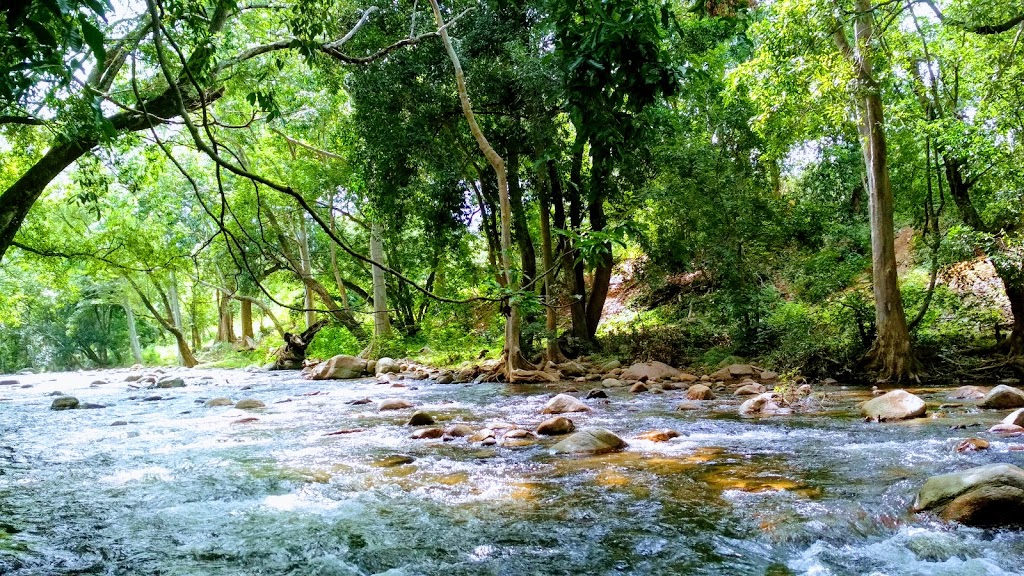 Chinnar Wildlife Sanctuary is the other famous habitat for animals and birds, in the region. Located 60 km (37.28 miles) away from Munnar, it is spread over 90 square km (34.74 square miles). This place is also popular for its diverse vegetation which includes stunning shola grasslands, wet landmasses, and thick deciduous forests. Chinnar is home to elephants, panthers, different squirrel species and so many other animals. This place wouldn't disappoint bird enthusiasts as there are rare barbets bulbuls, kingfishers, and other 200 different kinds of birds flying around all the time. It is a beautiful attraction for the US tourists in Munnar.
Read more about the Best Eco-Tourism Destinations to Visit in India
Kerala is famous for the love of elephants. You might observe their presence in major festival venues and even on national highways. But, if you love an elephant Safari, you have come to the right place. The Carmelagiri elephant park in Munnar offers this fascinating facility for you. You can have 10-15 minutes of proudest majestic rides on the biggest animal of the land.
Well, are you a bird lover? Do you enjoy observing them flying in the wild? The Thekkady Bird Sanctuary located only 73 km (45.36 miles) from Munnar is the place for the bird lover in you. This place is also called as Salim Ali Bird Sanctuary named after the famous ornithologist. You can see indigenous and migratory birds here including crimson-fronted barbet, peninsular bay owl, Malabar grey hornbill, Sri Lanka frogmouth, crested serpent eagle, and Indian hornbill.
Waterfalls and Lakes in Munnar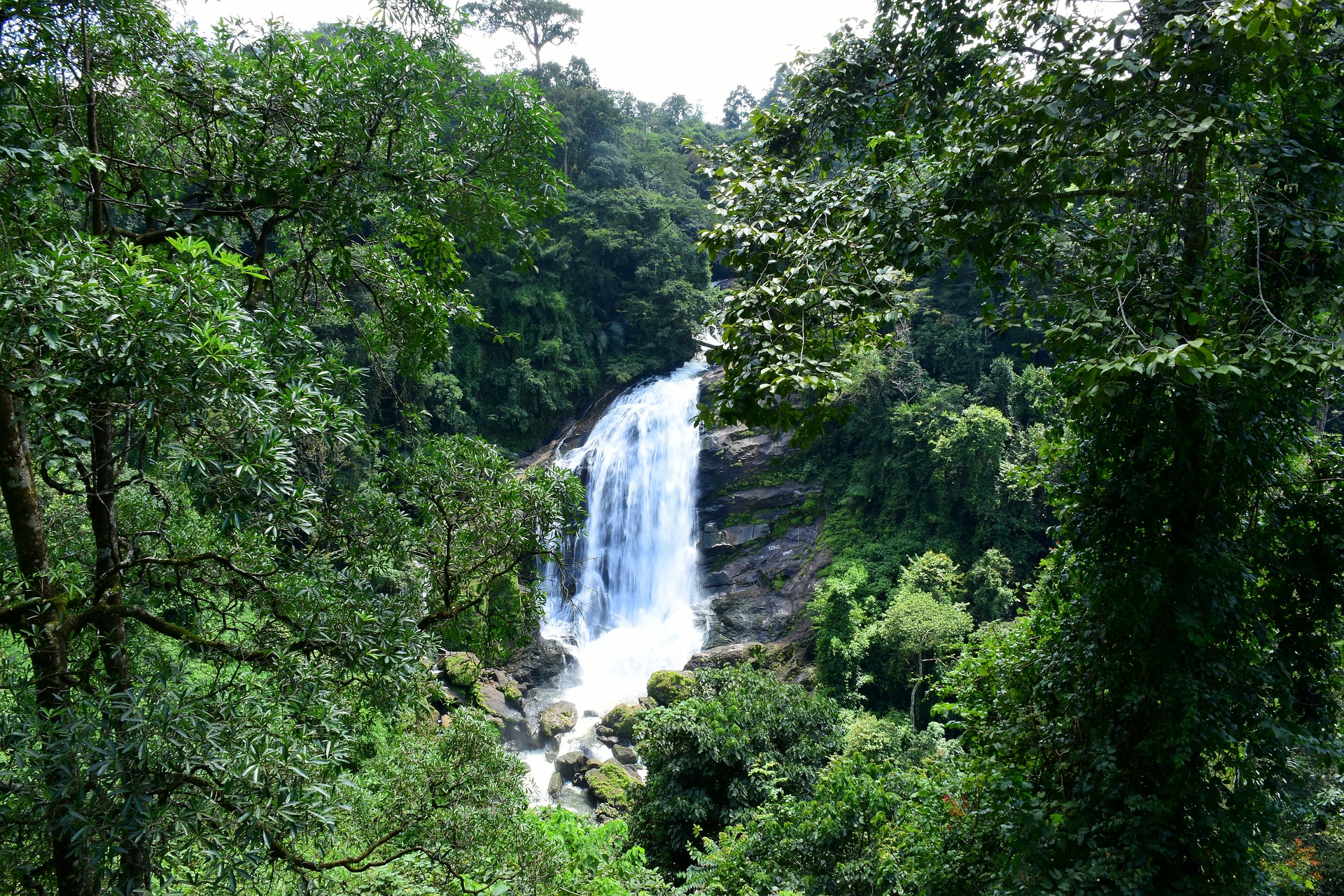 Kundala Lake is popular for its beauty as it is surrounded by hills and valleys. Also, the pedal boating, row boating, speed boating facilities, and Shikara rides make this location more desirable. Attuakal Waterfalls is a famous attraction for the US tourists situated in the outskirts of Munnar. The roads towards this waterfall itself are very beautiful. The Cheeyappara Falls is located amidst hills and jungles near Adimali. Lakkam Falls in Munnar, Thoovanam near Chinnar Wildlife Sanctuary from the river Pampa, Valara Waterfalls near Neriamangalam etc also are elegant spots to enjoy the bliss of nature in the form of gurgling water.
Trekking, Mountain Climbing and Adventure Spots in Munnar
Munnar is no traditional tourist location. Your visit to Munnar could be a thrilling and challenging experience if you plan it right.  There are perfect spots for trekking, mountain biking, climbing and rappelling for the US tourists in Munnar.
Top station and Echo point are situated at higher elevations where tourists usually prefer to trek. Your every step is worth it as the destination above waits with heavenly views of cumulus clouds in the sky and lush of greenery in the land. Munnar is famous for its camping sites. There are professionally organized sites for camping. But, if you are a camper who enjoys your own tent, all you have to do is to pick the right spot ideal for you.
If you enjoy adventurous mountain biking, the hairpin curves, up and down hilly roads and steep valleys of Suryanelli and Anamudi are there for your adrenaline boost.
Professionally administered rock climbing and rappelling facilities are also available in case that is your idea of fun.
The Fun Forest Adventure Park in Munnar which is situated above 3700 ft. above the sea level is one of the main adventurous spot sought by the US tourists in Munnar.  Fun activities like Zip Lining, Spider Net Climbing, Rappelling, Valley Crossing, Horizontal Ladder etc. available here.
Authentic Kerala Experiences for the US Tourists in Munnar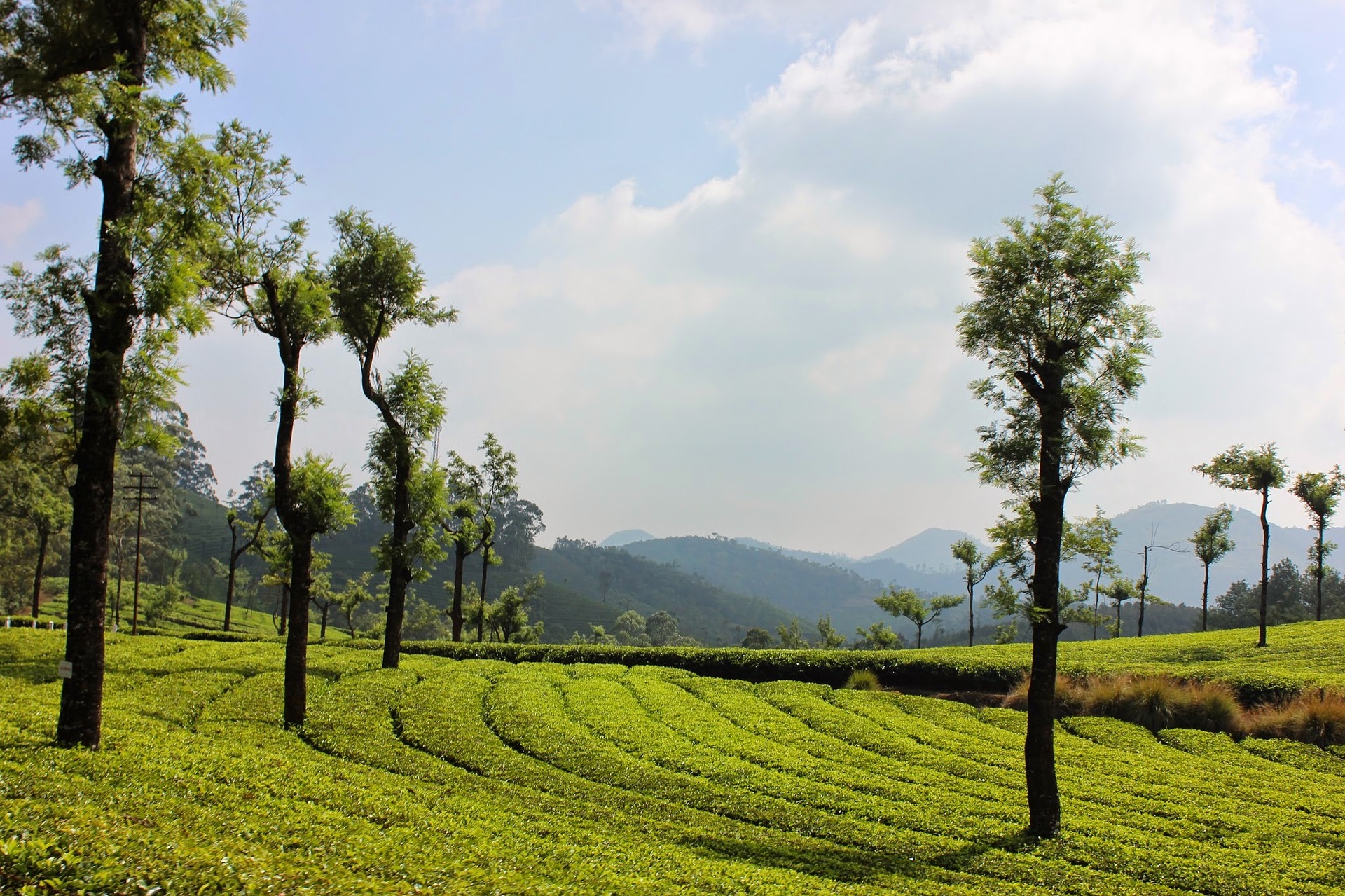 Kerala is famous internationally for its health and wellness tourism. Ayurveda, a traditional medicinal practice with natural herbs, oils and massages is a preventive healthcare method with no side effects which offers rejuvenation for mind and body. There are good facilities for the US tourists in Munnar to experience this.
Kathakali is a traditional dramatic and colorful storytelling art form of Kerala, which is a visual treat. While in Munnar, please do not forget to experience this.
Munnar is an all season destination. Since it is a hill station, summer can be crowded when people seek cold and cozy destinations for a getaway. Even though Munnar does not have its own train station or airports, the access to Munnar is easy due to the proximity to Cochin International Airport and Aluva town. Also, there are direct buses from all major towns around.
So, why wait? Ensure your seats to enjoy this enchanting green-rich experience!
Why wait! book cheap flight tickets to India from the USA with Taj Travel