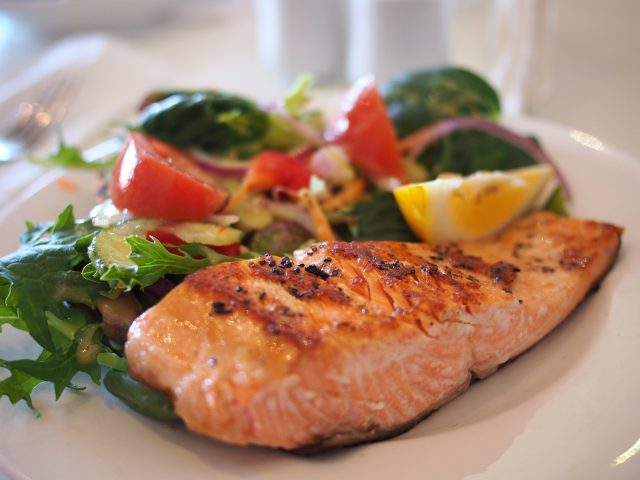 Gone are the days when airlines freely served complimentary food and drink, to passengers. There was a time when every airline served meals, snacks, and drinks on flights. This was before low-cost airlines were introduced. The introduction of low-cost airlines had passengers lose out on legroom and the privilege of food and drinks that came with flying.
Consider yourself lucky if you can get a 'decent' meal on a low-cost flight. And be prepared to pay for any snacks that you might want to order. You pay for your drinks too – some party that, right!
Airline food is not freshly prepared on a flight, it is pre-packed, so you can't really expect to be served gourmet food. Though the quality of food varies, depending on the class you are traveling; a first-class or business class passenger is likely to get a relatively better meal than someone traveling economy. The menu varies between airlines, some are known to serve better food than others.
Passengers on economy seats are served their meals in disposable containers, with plastic cutlery, nothing fancy really. However, business and first-class passengers get their meals served in fine china, with real cutlery.
In-flight food on budget airlines
Budget carriers do not serve food, liquor, or juices and hot beverages etc., on short-haul flights. Passengers need to pay for whatever they want. Low-cost carriers serve one meal on long-haul flights, while liquor, juices, and snacks have to be paid for.
Passengers can carry their own food on-board, and you can always buy a meal or a snack from the kiosks and restaurants in the departure lounge. Passengers may also bring along home cooked meals, provided they comply with the strict security restrictions.
Paying for an in-flight meal
Passengers have a choice to pre-order a meal when meals are not part of the ticket. Alternatively, they can pay for one on the flight. To that effect, it is advisable to carry a few dollars (small currency), to be able to pay for a meal or drink.
Meals served on top-end airlines
Top-end airlines include meals (at least one hot meal), snacks and drinks (both alcoholic and non-alcoholic beverages on long-haul flights. These airlines are known as full-service carriers and they include meals in the ticket. Top-end airlines serve meals, snacks, and drinks on domestic and international flights.
The cost of the ticket on these airlines is higher than that of a budget airline.
A typical meal on an economy flight
Meals in the economy are coach section are served on plastic trays, and a typical lunch or dinner tray would consist of a meat (chicken/beef/fish fillet), with a salad or vegetables on the side and a bread roll and a small serving of a dessert.
Long-haul economy seats on a full-service flight are also served a snack and drinks, during the journey.
Food in First & Business class
The choice of food is better for business class and first-class travelers. They are served three-course meals (sometimes 5 or 7 courses are included) with wine that complements the meal. The menu is often put together by renowned chefs and it is definitely more appetizing, both in taste and sight. Drinks are of course complimentary and passengers' have access to the full bar.
But that is not all. Passengers traveling in first and business class get real cutlery and crockery, salt and pepper come in proper shakers, and not in sachets, as they do in the economy section. Drinks and tea/coffee are served in glasses and cups, rather than disposable glasses. Hot towels are given instead of paper napkins.
Special food and dietary requirements.
Whether you are traveling economy, or in the first/business class, airlines do cater to the dietary requirements of passengers. However, the airlines need to be intimated about specific requirements, at least 24-48 hours prior to the flight. Most airlines have meal options and passengers can select and request specific meals from that list. This can be done when booking the ticket or even at a later date.
The most common special meals preferences available to passengers include –
   Vegetarian meals

   Vegan meals

   Low carb meals

   Kosher meals

   Halal meals

   Meals with dietary restrictions – low sodium, lactose-free, sugar-free, gluten-free

   No seafood

   Jain food (without onions, garlic etc.)

   Meals for children
Airlines serve special meals separately, which is generally before the rest of the passengers are served their meals. To avoid mishaps, confirm with the flight attendant that they have given you the right meal. You do not want to be chewing on meat if you are a strict vegan or vegetarian.
Traveling with babies
Airlines do not cater for babies, where their food is concerned. If you are in flight with the baby who is on formula milk or baby food, you will need to bring your own. Of course, the food must be in your carry-on baggage and meet the guidelines set for hand baggage.
There is no facility on board an aircraft to sterilize feeding bottles. You will need to carry extra bottles with you, for your baby. At the most, the flight attendants can provide hot water. You can contact the airline, ahead of the flight, to find about the best options and facilities that they can provide on board.
Specific airlines have specific meal rules
Carriers that originate from Islamic nations will not serve pork, no matter from where they fly. All meat served on these carriers is halal, slaughtered as per their religious beliefs. These airlines do not serve alcohol on flights, either. Air India flights do not serve beef. All meals on the EL AL, the Israeli National Carrier are kosher.
Alcohol on airlines
Most airlines flying on the International sector serve alcohol on the flight. Some of these will serve alcohol on domestic circuits as well. Drinks are complimentary on international flights, with a few exceptions, such as low-cost airlines.
Business and first-class passengers have access to the full bar and can order any drink of their choice. Refills are allowed, and you just have to request for one. First class and business class passengers are typically offered a glass of champagne upon boarding the flight and that gives the start of the journey a special touch.
The cabin crew will refuse drinks to anyone who appears to be too drunk, to handle another drink.
The following airlines do not serve liquor on board –
   Saudi Arabian Airlines

   Royal Brunei Airlines

   Rayani Air

   Afriqiyah Airlines

   Kuwait Airways

   Jazeera Airways

   Iran Air

   Air Arabia

   Pakistan International Airlines

 Egypt Air (passengers can drink their own alcohol if they are carrying it)

 All Indian carriers on domestic flights
Some carriers do not permit any alcohol on board, for instance, Saudi Arabian Airlines. You will not be allowed to carry duty-free alcohol on board a Saudi carrier and definitely not into the country. Others will permit alcohol only on specific routes. You may want to check with the airlines if you can carry duty-free alcohol on board. Also, some international airlines will only serve alcohol once they cross the airspace of specific countries or on certain legs of the journey. For example, international airlines that serve alcohol will not do so when flying over Saudi Arabia's airspace.
Many people complain about airline food. My take on it is simple. You are being served a meal and drinks thousands of feet above sea level, sometimes it is the ambiance that matters. Even if the food is not up to the mark, enjoy it nevertheless.