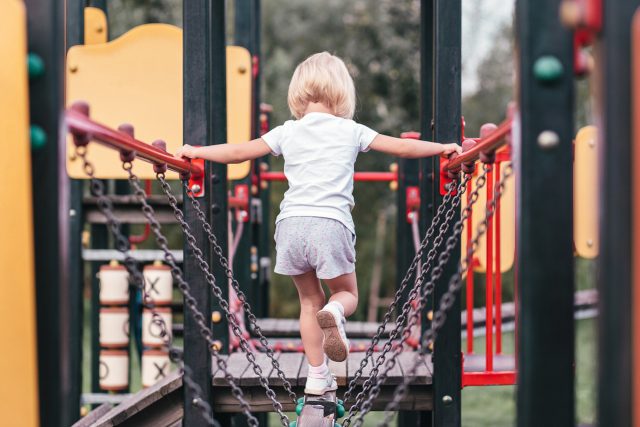 Kolkata as the name says, it was the versatile capital of India during the British Rule for quite some time and is widely considered as an intellectual and the cultural capital of Pre-Independence 'India'. This city has multiple attractions for tourists and is an ideal destination in India for families along with the kids. It delightfully offers frolic, entertainment and fun, and is named as the 'City of Joy'. Planning already?
The unique history of Bengal and also the central role it played for India is evident in almost all the landmarks in the city. Whilst, there are numerous places to embrace when you plan a trip to Kolkata, you may see all the smiles on your kids. Over here, we have rounded-up 10 dynamic and kids-entertaining places in Kolkatta to make sure that your kid(s) has a whale of a time here. 
Must Visit Places with Kids in Kolkata
Nicco Park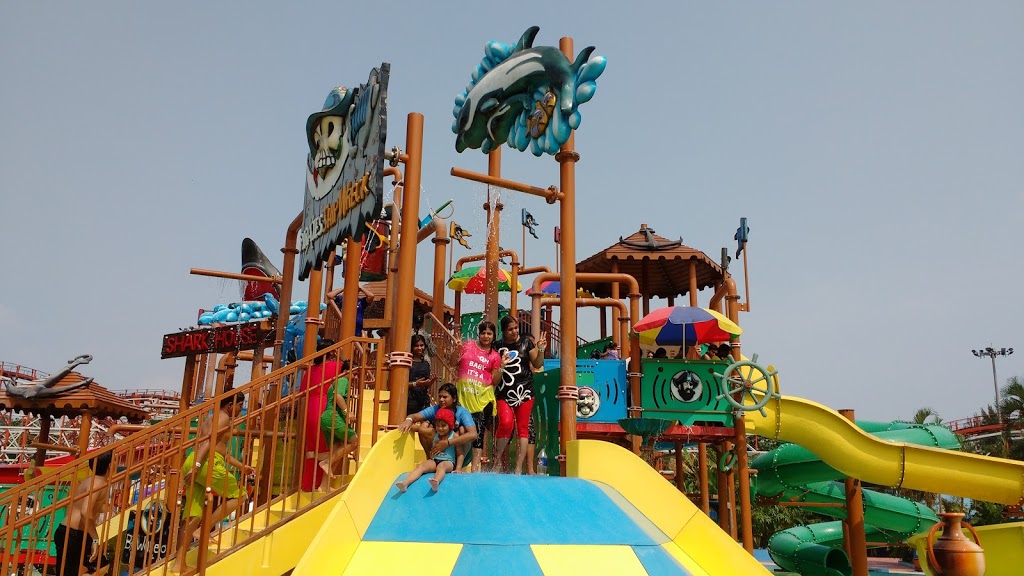 Perfectly located in Salt Lake City, Kolkata. Nicco Park was created to attract tourists and provides 'family time' recreation that is both entertaining and educative. This park was opened 24 years ago and is famously known as the 'Disneyland of Bengal'. Wow! Isn't it? Nicco Park is one of the most popular destinations for kids and one of the places to visit in Kolkata. With no surprise, the park offers almost 35 different types of rides ranging from the – Toy Train to Paddle Boat to Flying Saucer. Not only this, the biggest attraction of Nicco Park is 'The Giant Cyclone' which was added in the year 2003 and is one of the largest rides in Asia. It is 750 m in length and reaches a height of about 55 feet. You cannot afford to miss this. Also, you can go to the 'Eiffel Tower' in the park itself, which will give you the gorgeous view of the whole park. For the topping, there is a de-commissioned MIG-21 display in the park that will capture the imagination of your kid(s) who might want to fly.
Alipore Zoo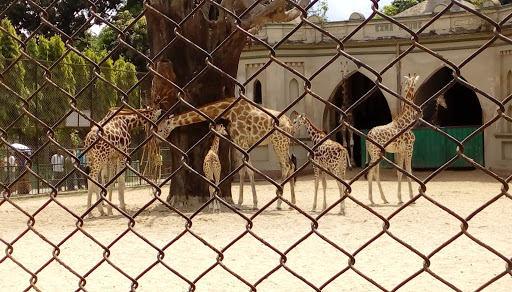 This zoo is the oldest and zoological part in India and was opened in the year 1876. It is one of the most-visited tourist attractions and was globally famous for having a 'giant tortoise' that was over '250 years old', unfortunately, it died in 2006. The zoo houses some of the most attractive fauna found anywhere in the country with a diverse array ranging from the Jaguar, Bengal Tiger, Rhinoceros, African Lion, and many other crowd-pleasing animals. If you are a Bird lover, definitely, you will find some of the rarest of bird species at this zoo also. In short, your kids can see their favourite animals and birds for real.
Birla Planetarium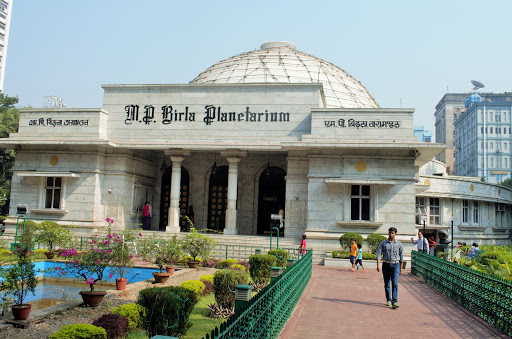 If your kid is a science buff, this place is must visit. Birla Planetarium is a single story circular structure that looks like one and only 'Sanchi Stupa'. It has the honour of being the largest planetarium in Asia and the second largest globally. This planetarium was inaugurated by honourable Pt. Jawaharlal Nehru in the year 1963 and it offers visitors more than 100 astronomical projects that deal with space science, astronomy and astrophysics. It has the capacity of around 680 people and conducts daily programs in Bengali, English, and Hindi.
Aquatica Amusement Park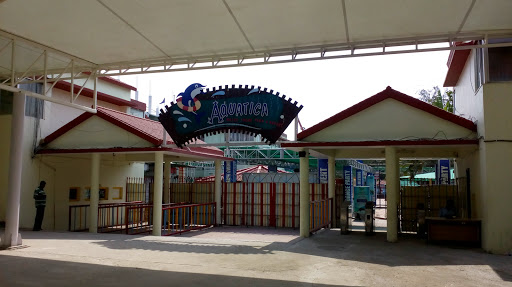 Aquatica Amusement Park, was opened in the year 1999. It is the largest water theme park in 'Eastern India'. The amusement park is amongst the earliest water parks in the country. It Spans over 75000sq feet, the Aquatica Amusement Park features one of the best water rides one can ever think of. Some of the most thrilling rides include – Wave Pool, Tornado, Surf Racer, and Niagara Falls. Black Hole. Not to miss, there is also a go-karting track, especially for those who are die-hard racing fans. The park has AC rooms also and a food court to satisfy your hunger buds.
Atom, Amusement Park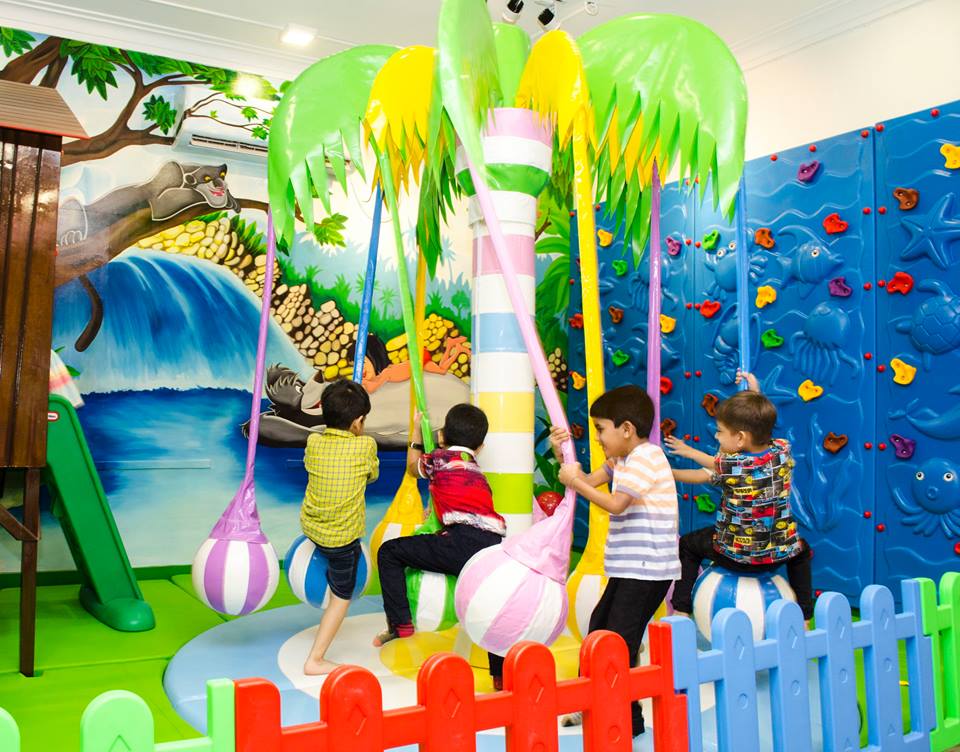 Atom is a name of indoor amusement in Kolkata. With fun, frolic, and entertainment at its best, the city's oldest indoor play area brings an array of fun-filled activities that create an adrenaline rush, and simultaneously, brings out the best creative side in your super champ. Atom is divided into five zones – Toddler Zone, Adventure Hall, Creative Corner, Party Place, and Naughty Castle. From ball pool to seesaws, wide trampolines to rock climbing, rollers, slides, bridges, building blocks, and role-play sets— You name it, they got it. Enjoyment at every level!
Whoopee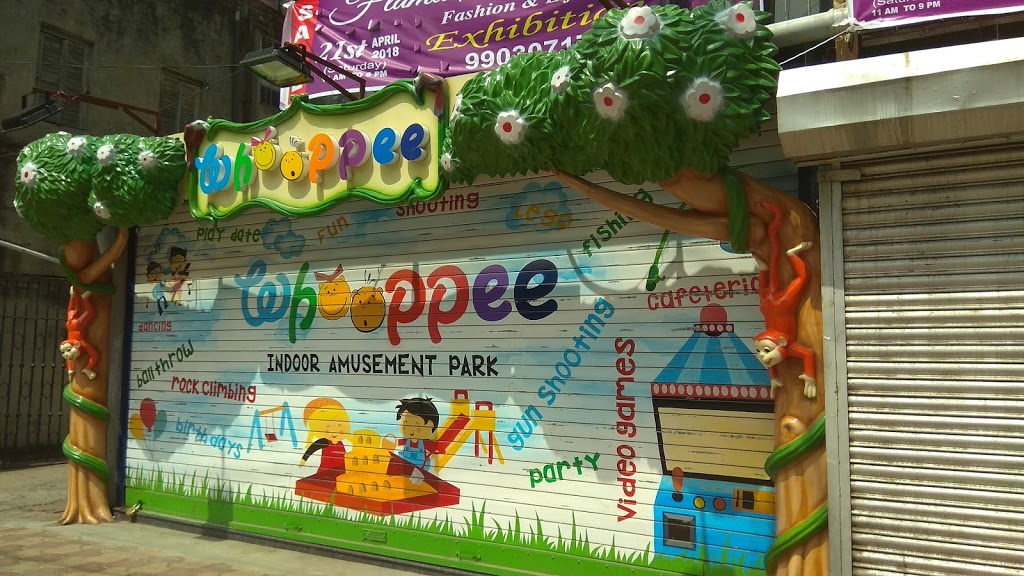 With an area over 8000 sq. feet, Whooppee boosts up of being Kolkata's biggest indoor amusement park ever. It comprises multiple entertainment zones. Kids can test their 'Formula 1' skills in the circuit racing track, try their charm in magnetic fishing, fire softballs at sensor-enabled screens, or play ball bin with others. Whilst kids engage in other activities like Buddha bridge, jungle gym, trampoline, and rock climbing. At that moment, parents can meet up at Whoopee's cafeteria serving finger-licking food and beverages for every sip. Get going!
Stone Paper Scissors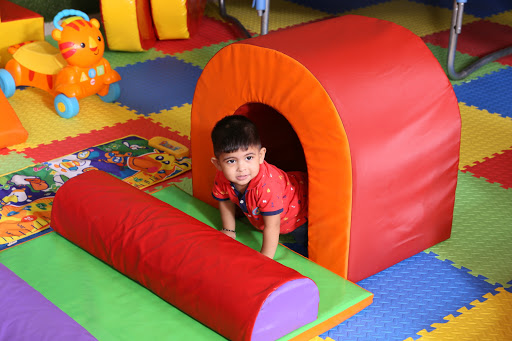 Beautifully housed opposite Salt Lake City Centre, the 3,200 sq feet Stone Paper Scissors is a one-stop destination for your little ones. It is a professionally managed indoor amusement park that caters an array of recreational activities best suited for kids aged between 1-16 years. Apart from this, there is baby bungee for trampolines, toddlers, soft slides, crawl tunnel and ball pool, This not-so-little-adventurous vacay can try rope walks, rock climbing, and spider-web climb, You want more? After the workout, kids can make their tummy happy with healthy bites like Lavash Sticks, Spicy Paneer Wrap, Nutella Sandwich, or Berryland Shake. So, yummylicious!
Wonder Beans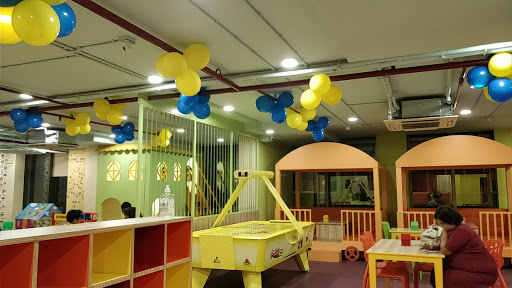 This strategically located Wonder Beans, is a minute away from Bhagirathi Neotia Hospital, a perfect blend of fun-filled, and creative environment for tender souls. This indoor play arena houses host numerous gaming activities, including spinning cups rides, Think Playhouse, motion-sensing floor games, and trampoline. Whilst the highly interactive touch-screen is a huge attraction; there are other board games, comics, and books as well for tiny tots and teens. Its important for kids to let their imagination run wild, till then, you can try out pasta waffles, or hummus at Wonder Beans Cafe. They have got you covered.
Clown Town
The Clown Town lives up to its creative name and of course, it is the fantasyland for kids who likely wants to indulge in some old-fashioned fun that never ever goes out of style and time. This place has something for every age (time to have fun) and also makes a great family picnic spot. When visiting in Kolkata do make it a point, to keep a separate day for a visit to Clown Town. You'll love it.
Science City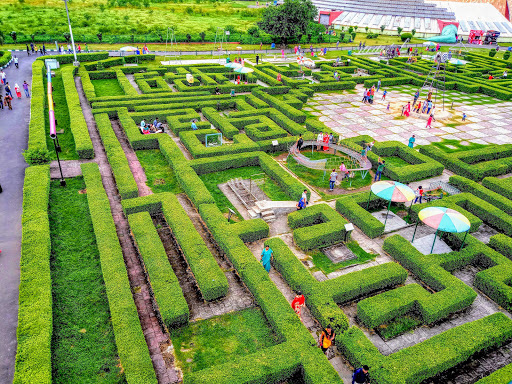 The main motive of many parents for visiting this place is to foster an interest in science in their kids. Although, the place is not at all boring, and kids literally adore various telescopes and gadgets available. There are many amusements for kids like Musical Fountain Gravity Coaster, butterfly nursery and what not! The creators of Science City have worked really hard to make sure that the word and subject science turns out to be fun for kid(s) in this city.
Parents, what are you waiting for? Pack your back and explore Kolkatta. Don't forget to carry your camera. Enjoy! Happy Traveling!