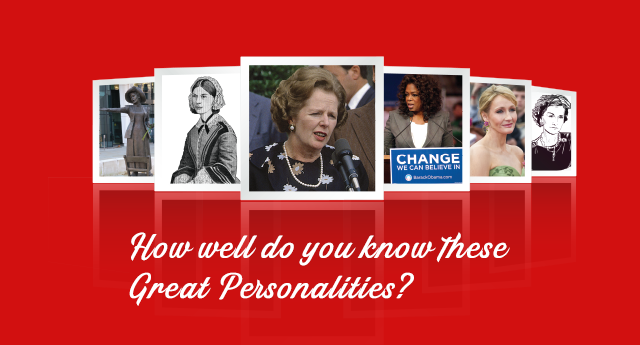 International women's day: Gender Equality is the duty of the society
In the 21st century, it is a concerning fact that gender inequality exists. The concern is not just limited to a single society, industry or nation. Even in some of the most developed countries in the world, gender inequality has not been fully dealt with. Gender equality can be considered one of the biggest factors that have helped a country move from an underdeveloped country or a developing country status to developed country status. This is evident why gender discrimination is at an all-time low in many developed countries but it persists in most developing and underdeveloped countries. That doesn't mean gender inequality does not exist in developed countries. It does, but subtly, not as evident as in many other developing or under-developed countries. Celebrating international women's day 2020 is in many ways a reminder to the society to upheld societal duties and responsibilities.
The relevance of Women's Day in 2020
Gender inequality usually stems from many factors, some of which include things like lack of proper education, traditions, faiths, beliefs, and a popular concept that women are weak and helpless and that they are born to serve their husbands and children and nothing else. These mindsets among certain male-dominated society have made it difficult for women to express their feelings, views, and experiment with their talents. The women are considered nothing but a commodity, and in some cases have seen denied the right to raise their opinion even in conversations. 
Women's day is an embodiment that women are equally as skilled as men. Women can climb great heights with consistent effort and a strong heart. Celebrating International women's day is a way to inspire women who feel inferior just because they are women, to rise above hate and work towards achieving their goals. Women's day gives women the will power to be whoever they want to be and achieve greatness in life by contributing positively to the evolution and the transformation of society as a whole. Be the change you want to be and let the efforts towards the change start today. International women's day motivates women when encountering failures and helps them work towards a brighter future for the individual and the society at large. 
The History of International Women's Day
International women's day history started in the United States with 15,000 women protesting against long work hours, low pays, and the lack of voting rights in New York City. These protests were considered a catalyst for oppressed women across the world to protest against ill-treatment, injustice, lack of voting rights, and male dominance in all walks of society. It was Russia who unknowingly set the March 8 trend. During world war 1 Russian man went to war and it was women who looked after their family with whatever was available. There was an acquit shortage of necessary goods and services, including food and other essentials but the government would not listen to them. On 8th March 1917, tens of thousands of Russian women took to the streets demanding a change in the status quo. The unified effort by the women in Russia has paved the way for the government to grant voting rights to women. 
In 1975, the United Nations officially recognized International Women's Day. In 1996, The UN adopted what is called the general theme for every year. The theme varies from year to year, this year's theme is #EachforEqual, a shared goal throughout the year 2020. The theme focuses on what is collectively called a gender-equal society and a gender-equal world. The theme of 2020, further emphasizes what is called collective individualism. Collective individualism mindset is a notion that refers to the fundamental principles that one man's action, behavior, mindset can impact the society at large. 
Notable personalities that inspired people across the world
Some of the most influential woman that inspired the world as a whole include names like: 
Florence Nightingale

Emmeline Pankhurst

Coco Chanel

Oprah Winfrey

J.K. Rowling

Margaret Thatcher
Florence Nightingale lived from 1820 to 1910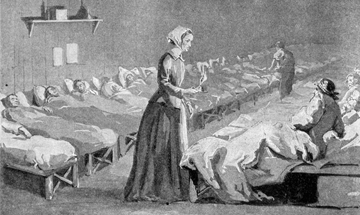 Florence Nightingale was born into a wealthy Italian family settled in Florence. She went against the traditions of that time and the will of her family to be a war nurse who took care of the sick and wounded soldiers in times of war. At that time, women were not considered competitive nurses, especially in war zones. 
She broke all the conventions by practicing as a nurse in the UK. At the time of war, she was deputed to Crimea to help care for the wounded and diseased in the Crimea War. She was the first woman who was officially allowed to serve in the army at that time. 
When she arrived in Crimea, the doctors said there's nothing she could do, but her gentle heart did not allow her to go back to Britain after seeing the plight of the soldiers. 
The plight of the soldiers and the infrastructure available for the injured soldiers were dire. The loos were medieval in nature, furthermore, the place was dirty and rat-infested. She took it on herself to improve the plight of these soldiers by cleaning the dirty premises, inspiring others to follow suit. She would take a lamp and walk around at night to see if all the soldiers were sleeping comfortably. This is how she got the name, the lady with the lamp. 
Queen Victoria gave Florence Nightingale a thank you letter for her contributions to the war. It is her efforts in times of war that helped in transforming the war care facilities along with the entire health care systems in the world.  
The delegates of the eighth international conference of Red Cross Societies in London (1907) decided to create an award to owner distinguished nurses, who have done exceptional things in the world. This is how the Florence Nightingale Medal was instituted in the year 1912. This is the highest international award available for nurses who have done exceptional work in their careers.  
On this international women's day 2020, let us remember the impact that women have created across the world, transforming the way we do things in life in a positive manner. International women's day is a reminder that great things are made possible with courage, compassion, willingness and not by gender. 
Emmeline Pankhurst lived from 1858 to 1928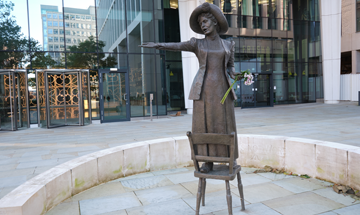 Emmeline Pankhurst advocated for voting rights for women in the UK. In today's world, it seems to be an absurd thing but back in those days women were considered inferior to men hence lacked the right to vote. She along with like-minded women performed multiple protests across London, often violent ones to change the mindset of the society and the government about women's rights.
When the world war broke out and all the men went to participate in the war, she along with like-minded women took it upon themselves to fill the jobs that were left vacant as part of the war. Most of these vacancies were in male-dominated industries. These efforts gave them a lot of admiration among the people of the country. She wanted to prove to the world that women can do things as well as any men, and she did prove it right. 
It is due to her repeated efforts that a law was passed to give certain women the right to vote. It was probably considered by many as the first step towards bridging the inequality gap. It is women like these that should inspire women across the world to fight for inequality and injustices happening across the world. 
On this international women's day, every woman should try to emulate Emmeline Pankhurst and her consistent effort to improve the status go and fight against prejudice. Let the fight against injustice start with you this international women's day 2020. 
Coco Chanel Lived from 1883 to 1971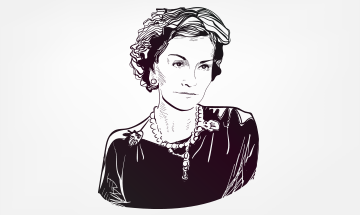 Coco Chanel is considered one of the most influential brands of the 21st century. One woman's dream to disrupt the fashion industry created this Iconic brand. Coco Chanel was born in France, she taught herself sewing at a very young age. A skill that helped her very much later in her life.  
Her fashion industry debut started with designing hats but she soon turned her attention to clothes and so on. Her first perfume line was launched in the year 1920, becoming an instant hit with the audience. Chanel No 5 is still one of the most famous perfumes available in the market even today after 100 years of creation.
The world-renowned product of Coco Chanel is easily the "little black dress", it is still a trendsetter that still connects with the current youth. A piece of fashion fabric that exudes confidence among women of all ages.
Her company is easily one of the most desired luxury brands in the world, with a net worth in the billions, she has certainly made a great impact in the world of fashion for sure.
Once a male-dominated industry, a woman through her hard work has left a legacy that very few brands can ever dream of. 
 The life of Coco Chanel is an inspiration for many who want to dream big and achieve those dreams. This women's day, let the life of Coco Chanel inspire everyone who wants to dream big in their life and achieve great things in their life. International women's day 2020 can provide the right amount of motivation that everyone needs. Read their stories and get inspired, let the change start with you. 
Oprah Winfrey lived from 1954 to the present day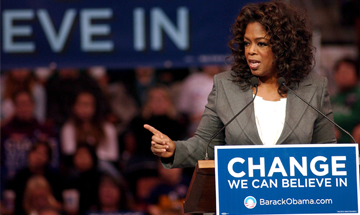 Oprah Winfrey is easily the most recognized TV hosts in the world. She has fan followings from across the world. Oprah Winfrey was not born with a silver spoon in her mouth. In fact, she grew up struggling, she had to even face multiple rejections in life. Oprah before being the all successful person had a very difficult upbringing. 
She first became famous in 1986 with the Oprah Winfrey Show, the show ran for more than 25 years. She then channeled her fame to start the Oprah Winfrey Network. Her hard work, her screen presence and her personal way of interviewing guests have made her the first black american woman to be part of the Forbes billionaire list. This alone makes her life special. 
From a less privileged background, she rose to the height of success with her consistent hard work and efforts. Oprah life is a testimony that no matter who you are, what your age is, whatever your skin colour is or your gender, you can still succeed in life. While we talk about international women's day 2020, it is evident that no matter how hard life becomes for you through constant hard work and self-motivation, you can reach the pinnacle of success. 
J.K. Rowling lived from 1965 to the present day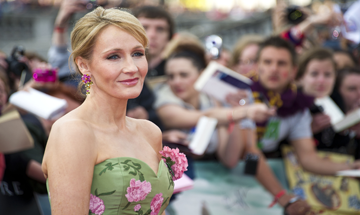 Joanne Kathleen Rowling or famously known as J.K. Rowling was born on 31st July 1965. Rowling has inspired generations of children and adults to go back to books and encouraged people to dream big. J.K. Rowling was born into poverty and she had an endless tail of struggles throughout her journey. Her famous piece of writing is naturally the Harry Potter series. 
Even such a great masterpiece was rejected multiple times by some of the biggest publishing houses in the world. It is a mystery that struggles to contemplate in many people's minds. The book after publication has been a great success. The movie series the Harry Potter based on her novel was a worldwide success as well. The movie sparked further interest in the books and her other works as well. 
The success of the book has naturally made her a world-known personality, an influencer, her influence unlike many transcends geographical boundaries. Her books were one of the inspirations for developing movies based on a similar genre. 
In her earlier days when women writers and authors were not taken seriously, she had a pen name, Robert Galbraith. Some publishers who looked at her work were not inspired at all. They thought these books did not cut the minimum requirements in terms of quality and class to be worth reading. I am sure those publishers are regretting their decisions now, especially once they find out who he really was. 
She is the first novelist to become a billionaire. She has at the same time created history and destroyed the male dominance in the writing Industry. Her life has inspired novelists from all walks of life. Her life taught a valuable lesson that anybody can become successful with consistent hard work and efforts and that being rejected is not the end of the world. Let this international women's day 2020 be a beacon of hope to women all over the world who have suffered discrimination and rejections throughout life when the right opportunity came knocking on your doorsteps never hesitate and work forward to achieve great things in life. 
Margaret Thatcher lived from 1925 to 2013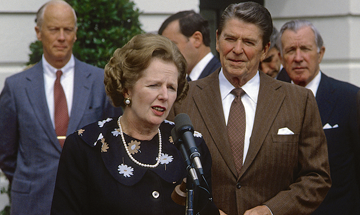 Margaret Thatcher is nicknamed the Iron lady for her contribution to revolutionizing the face of modern British politics. Her career started while studying at Oxford University, she was the president of the conservative association. She later ran for parliament to represent Dartford, she lost the election twice two her labor rival. But that did not stop her moving forward and working hard, finally, she won her parliament seat from Finchley constituency.
Her real breakthrough came when she became the leader of the conservative party. Later in 1979, she became the first female British Prime Minister. She had some radical view about many things, people who loved her loved her very much and the people who hated her hated her to the core. But that certainly can not deny her the credit for being the longest-serving prime minister of the 20th century. 
Her views, her strong will power certainly left a great mark on not just British politics but politics across the world. Her strong will and determination have made her an icon among women who want to do great in men dominated societies across the world. Women's day is all about remembering these great personalities who despite all odds have left a mark on the world stage. Certainly an inspiration for women across the world. 
International day is the best time to buy cheap international flight tickets to travel to your favorite destinations.  While booking airtickets always ask for the various benefits and perks offered by airlines to benefit women passengers. Usually most airlines offer extra perks for women who want to travel in their airlines, in most cases you need to ask for the same.
Conclusion
International Women's Day is an inspiration for women across the world to work towards achieving the desired goals in society. The world is filled with inequalities, the women were naturally the worst effect of the lot. International women's day 2020 is a testimony to a large number of inspiring personalities who have fought their way through societal pressure and became great people in their respective fields. Women have always acted as the beacon of life for the society to move forward. Be amazed and motivated at how awesome you are! It is awesome to be born a woman! Be proud of it! and move forward in life. This women's day buy cheap flight tickets.