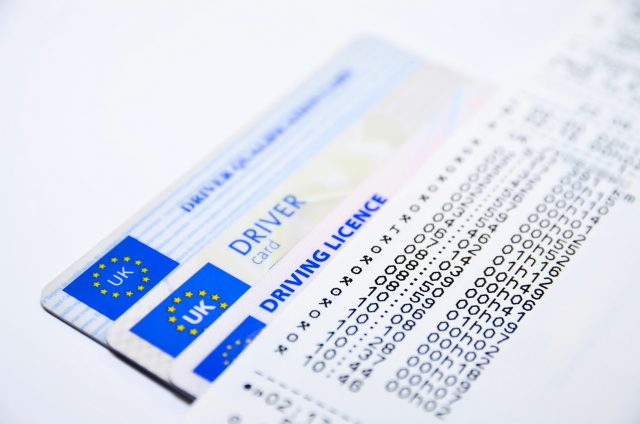 Planning on a trip out of India? Interested to drive on international roads? Then one does require an International driving license or International driving permit, even though it is not compulsory to have an international driving license/permit for all countries around the world. International driving license is a term often misused when referring to an international travelling permit. IDP is needed to travel to non-EU countries and also countries that use a different alphabet to that of British/American variety. An IDP is a translation of all of the important information on a person's driving license into eight different languages to make it easy for officials in visiting countries to read. An IDL/IDP will be issued for the license that falls under the jurisdiction of the regional transport authority to avoid fraud. IDL/IDP issued from India is valid for one year and it cannot be renewed.
How and where to apply for an IDL/IDP (international driving license/international driving permit)?       
There are mainly 3 ways to get IDL/IDP in India.                    
1 Regional Transport Office [RTO]
2 International Traffic Control Association [ITCA]
3 Western India Automobile Association
RTO
Regional transport office is one of the best ways to apply for a new international driving license/permit.
RTO is an organisation authorised by the Indian government. It helps you in the following processes.
Issue driving license

Find vehicle records

Collect vehicle tax
The concerned person has to purchase the "Renewal of driving license file" from the R&LA sale counter or download the file.
Don't forget to see the checklist for the required documents mentioned below:
Required documents to Apply for International Driving Licence
Driving license. Make sure that it is available in the RTO database (Just to avoid any confusion).

ID proof. Passport and/or Aadhar card.

An Address Proof.

Your Valid Passport.

You can apply only when you have a valid visa authorised by a foreign embassy (It is mandatory.)

Three to four passport size photographs.

Valid air or railway ticket.

He/she must be 18 years of old.

The official form issued by the concerned authority.

Form-4 (Check from the file)

The application fees.

Certified proof of Indian citizenship.

The medical certificate.

An age-proof.
Once you collect all the above documents, you need to visit regional transport authority and submit the completed file and fee (Rs. One Thousand Only) and collect the receipt.
ITCA
You can apply for IDL/IDP online by visiting the ITCA official website. Just in case, if you are not able to obtain your application form online, you may call ITCA agent in India to be guided regarding the same. You require:
A scanned copy of your passport.

A scanned copy of the national driving license.

Passport size photograph(s).

Processing fee varies depending on the validity period requested by the applicant (not more than 3 years).
1 year – 30 euros, 2 years – 36 euros and 3 years – 43 euros respectively.
Steps to apply online
Visit the ITCA official website.

Click on 'Apply now' button.

Fill up all the details on the form: processing, urgency, validity period, class, national driving license number, and its expiry date. Make sure that you cross check.
WIAA
Documents required for an international licence:
Valid driving license of your home country.

Attested copy of permanent address proof.

Attested copy of ID proof along with a valid passport.

3 or 4 passport-sized photographs of the applicant.

Attested copy of air ticket and valid visa. No discrepancies in the past data. 

Self-attested letter to Zonal RTO requesting him/her to authenticate IDL/IDP.

Forms (CMV-4, CMV-1, AND CMV-1A) should be downloaded online, properly filled and submitted to the Zonal RTO. You need to do a bit of research before attempting to enter the data.

The fee has to be paid on submission of the application to initiate the process. The fees may vary according to the latest norms. Do go through the details again before submitting the application.
Well, we know it's not a piece of cake to get the international driving license, but as we all say, you never know when the requirement appears and license becomes mandatory. Still confused about the procedure? You can get in touch with the expert who can help you in every step, else online information is good enough to answer all your queries. Yeah, you can thank us later.
Till then Good luck and Happy driving!
Thanks for reading!