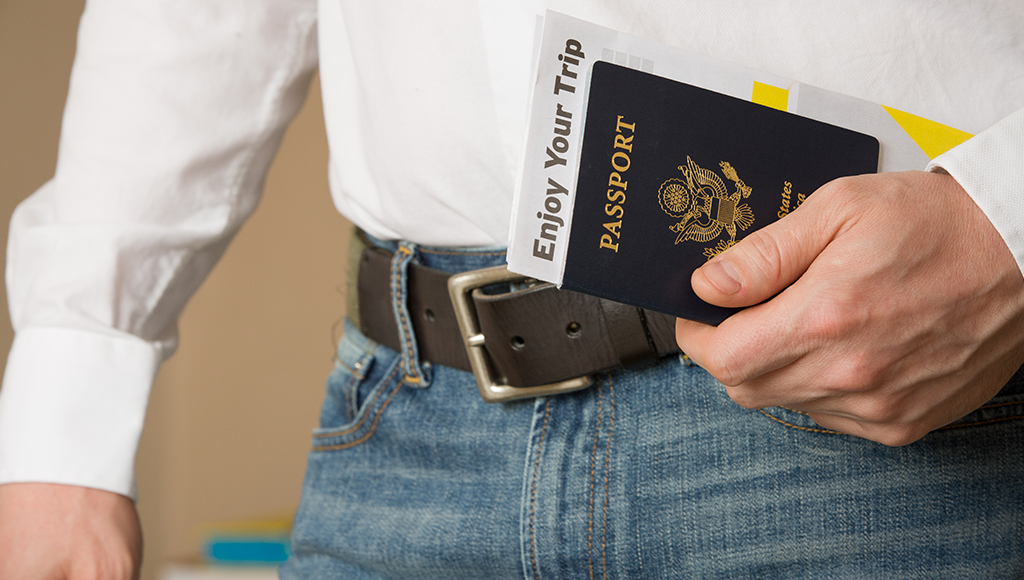 India doesn't allow dual citizenship. Indians with an American passport are subject to similar restrictions and regulations as other visitors. There are some special provisions provided to American passport holders of Indian descent. It is essential to familiarize yourself with all of these rules before traveling to the country.
American citizens of Indian descent visit India to explore their heritage, see popular tourist spots, or visit their family and friends. This can be an exciting trip, but it is essential to keep the country's laws and requirements in mind during your visit. Indian travelers need to follow the rules laid down for foreign passport holders. Being familiar with all the rules will help you avoid legal trouble and ensure your visit goes smoothly. This article gives a brief outline of what you must know if before visiting India with an American passport.
Indians with an American Passport Should know before Traveling to India
The first step for Indians with an American Passport is to make sure all your documentation is in order. Documents provide identity and security during travels. They also ensure your flights to India trip as legal.
Here's a look at what you need:
Valid Passport – All travelers need a valid passport to get an Indian visa and enter the country for any purpose. You can't travel to the country on a regular visa if you don't have a passport. Refugee documents or similar documents aren't accepted under normal circumstances.
Valid Visa – All travelers need to have a valid visa to the country before entering it. The Indian government has made it easy for travelers from 150 countries, including the US, to obtain a visa online. The e-visa allows 60 days of stay on a single entry.
Type of Visa – It is essential to get the right type of visa for your visit. For example, if you are visiting for business, get a business visa. If you're going as a tourist, you need a tourist visa. People visiting the country for religious or missionary purposes must obtain a "missionary visa".
You can apply for a regular travel or business visa through the online application portal. The visa will be approved and sent to your email address within 72 hours of applying online. You can get your application rushed with additional fees. Depending on the time of day of the application submission, the e-visa will be available to you in 18-24 hours.
Special Programs for Indian Origin US Citizens
There are special travel concessions for US passport holders of Indian descent. You can apply for one of the two programs; Overseas Citizens of India program and Persons of Indian Origin Card. The Government of India launched the Overseas Citizens of India program back in 2006. This program allows U.S. Citizens of Indian descent to visit India indefinitely, study, work, or own property in the country. Some agricultural and plantation properties are exempt from this.
Applicants get an OCI card, which is like US green card. The card is available at the Indian Embassy or Indian Consulates. You will still require a valid U.S passport to get the card and visit India.
The Persons of Indian Origin Card program is like OCI, but applicants must still register with Indian immigration authorities, and the card isn't valid indefinitely. You can also apply for this card at the Indian Embassies or Consulates.
Cardholders will still be U.S. citizens as the country doesn't allow dual citizenship. They won't be able to vote in Indian elections, own an Indian passport, or get an Indian government job.
You need not hold these card to visit the country as a regular visa is acceptable. These cards make things convenient for frequent travelers or last-minute india flight booking persons and U.S. citizens wishing to remain in India for an extended period.
Entry and Exit while Traveling to India
Travelers must arrive at the airport with their valid passport and visa or other required documents. If the paperwork doesn't check out, you'll be refused entry into the country. Visas aren't granted on arrival to U.S. citizens without proper electronic travel authorization, regardless of their ethnicity.
Keep photocopies of your passport and pages containing your visa and Indian immigration stamps. This will come in handy if the original documents are lost during travels. You can't exit the country without a valid passport and visa. Replacement visa will be granted within 3 to 4 business days.
It isn't possible to change the immigration category once you're in the country. If you want to turn your tourist visa into a student visa, go through the application process again.
U.S. government employees and military personnel require special country clearance to travel to India.
Customs Restrictions for Indians with American passports
All travelers, including Indians with American passports, need to follow the customs regulations. Study the list of prohibited items carefully because you can be denied entry into the country if you carry them. Here are items you need to be especially careful about:
Loose ammunition, including empty shell casings and bullets, aren't permitted.
Satellite phones are prohibited, and travelers can be arrested for carrying them to India.
Items like antiques, gold, ivory, electronic equipment, currency are all strictly regulated. Antique pieces must be registered with local authorities. Without proper documentation, these items can be confiscated.
All Indian-origin U.S. passport holders much follow custom rules and regulations during their travel in India. It's a good idea to familiarize yourself with this information before leaving the U.S as that will help you avoid trouble.
Watch Local News Before Leaving your country
Browse through the local Indian news before leaving your country. That will give you entire information if the country's weather, political, and social conditions are suitable for travel. For example, the monsoon season can make traveling to certain regions in India difficult and dangerous.
Being aware of local conditions will help you avoid risky situations and ensure your visit is smoother. Take reasonable precautions and make sure all your valuables are secure during your travels.
If you keep these essential facts in mind, you'll have a safe and happy journey. There is ample information on all relevant matters available on U.S and Indian websites. If you experience any problems, contact the closest U.S. Embassy for assistance.
Here, you have found the major things of Indians with an American Passport Should Know Before Traveling to India. Keep the above things in your mind before traveling to the country.