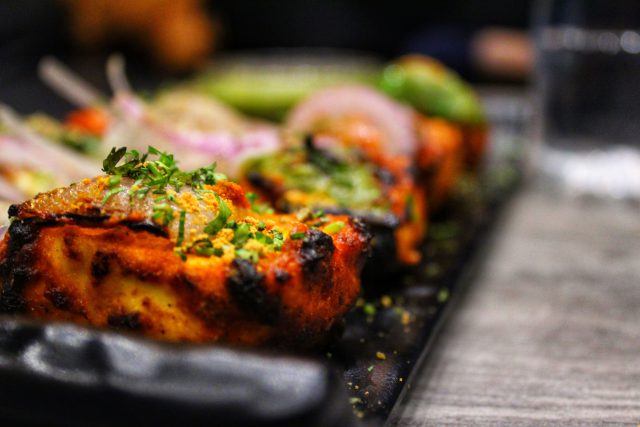 Are you a wanderer and a foodie? Do you enjoy quick snacks while you stroll through the big walks, tiniest pavements and the crowded roads? Do you believe that the authentic flavors of a place are best delivered at the local food stalls and food carts than at the high priced restaurants? Well, you are not wrong. If you are in India and you want to check if this is true, try the following foods you might see across the streets. These are the best street foods in India.
Pani Puri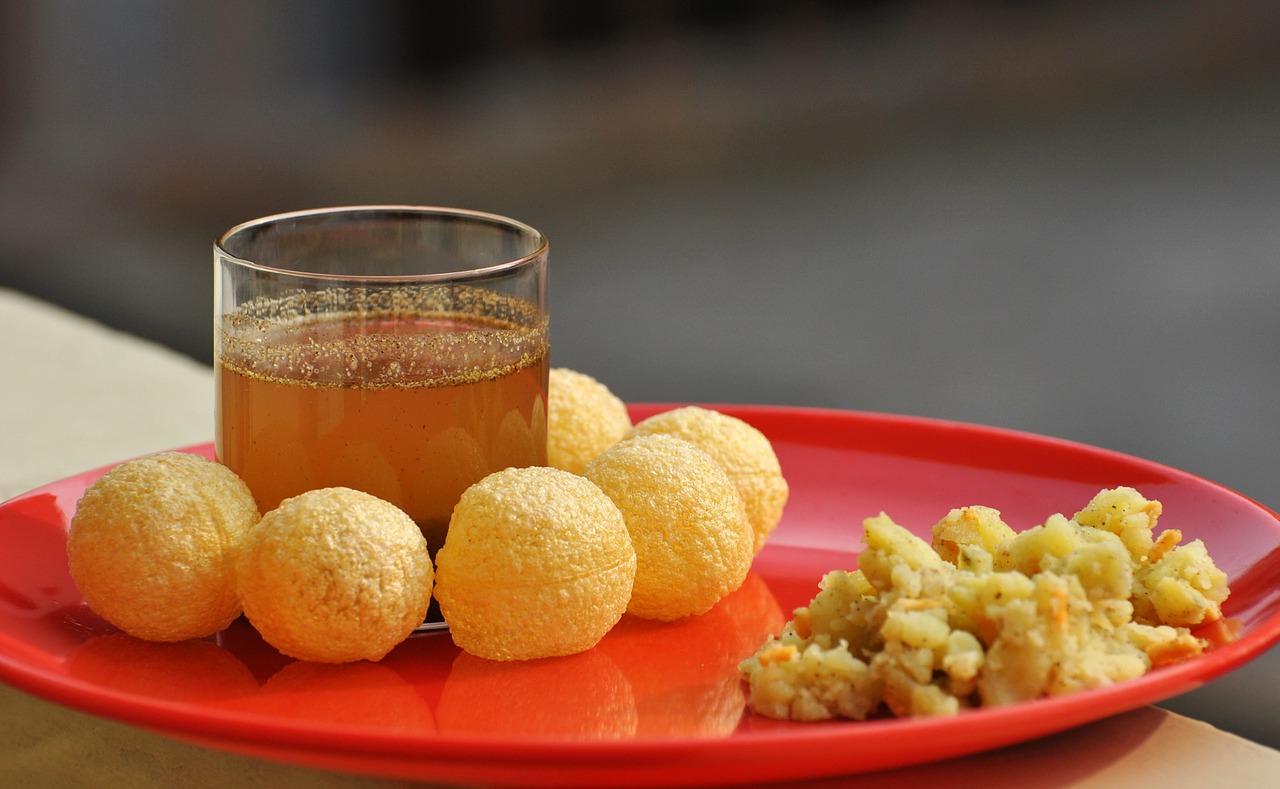 Pani Puri is the most common yet one of the most celebrated street foods in India. Whether you wander in the north, or south, it's hard to miss the sights of Pani- puri carts on the sides of even the most crowded streets. Paani ke pashte, gol Gappa, pakaudi, puchka, gupchup etc are some of the other names of pani puri used in different states of India. You can have the best pani puris from the streets of Uttar Pradesh and Mumbai. They are best served with tamarind water.
Momos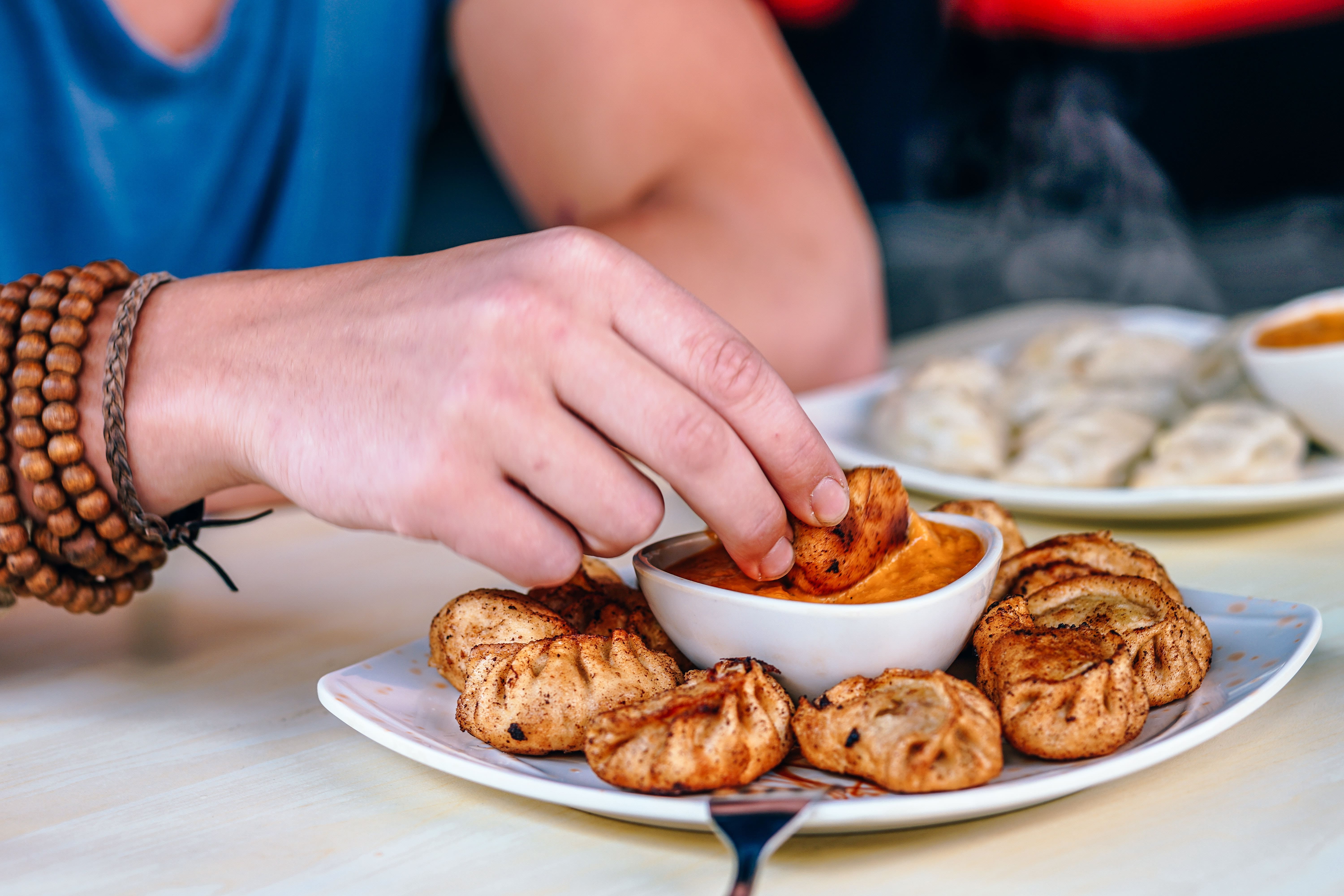 Prepared from a batter of white flour, baking soda, and water, momos is a famous snack in the form of dumplings. Even though the recipe is originally from Tibet, it is a yummy street food in India available everywhere. You can have steam cooked or deeply fried momos with vegetable, meat or egg fillings of your choice. The northeastern places like Arunachal Pradesh, Darjeeling, and Ladhakh serve the best momos with authentic flavor and traditional dips. If you are traveling to the North Eastern parts of India, make sure to taste this authentic Tibetan treat.
Kappa- Beef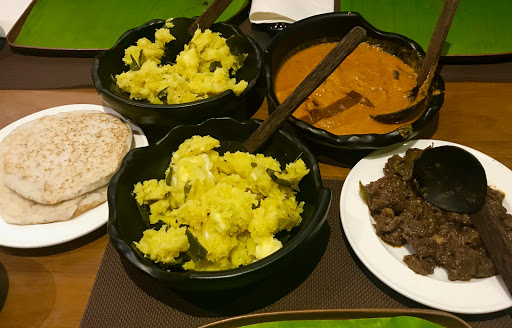 This is a delicacy that you can experience in while visiting Kerala. It is a combination of boiled tapioca and beef curry which has an exquisite taste. If you wander around the streets of Fort Kochi or Kozhikode, in Kerala, do not forget to try this food out. Trust me; you don't know what you are missing out on. It is a healthy and fulfilling street food in India.
Mirchi Bhaji
Mirchi in Hindi means chili. Mirchi bhaji basically is a snack made by deep frying chili after dipping them in a flavourful batter. They are crispy, yummy, and of course spicy. They are also called ke pakode, Mirchi vada etc. in different states of the country. Even though they are available everywhere, you can have this snack with its authentic taste from Jodhpur in Rajasthan and in Hyderabad. They are best served with coriander chutney. This is the best chilly street food in India you will ever come across.
Read this article about the best places to visit in India
Dhal Vada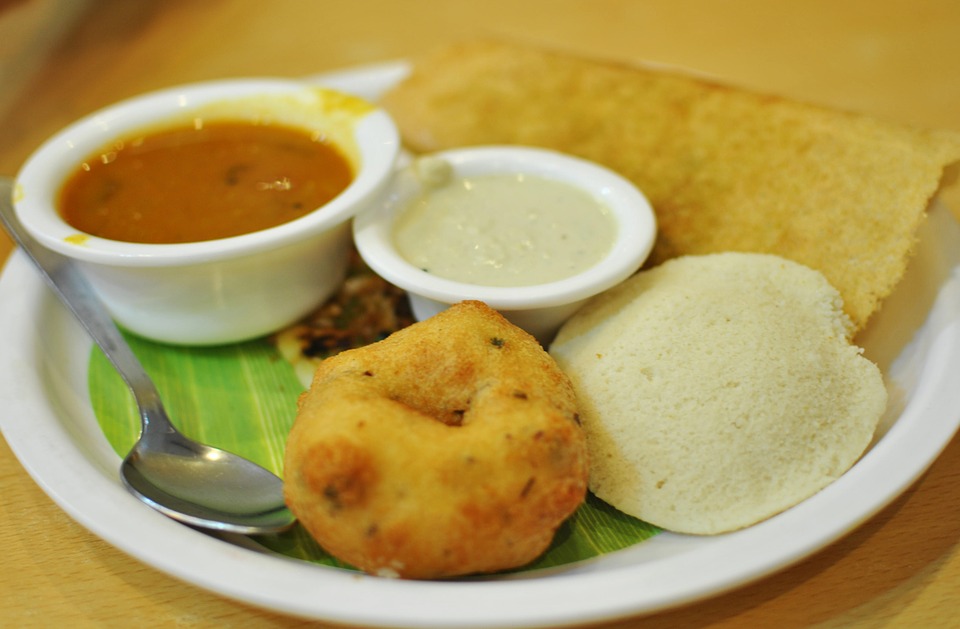 Dhal vada is one of the favorite evening snacks in the southern states on India. It is one of the most common snacks in Kerala and Tamil Nadu. Made with yellow dhal paste rolls deep fried in oil, it offers a crispy dhal treat in the mouth. Commonly, it is best enjoyed with either coconut or tomato chutney. Let's not forget the millennials here. They even enjoy it with mayonnaise and tomato ketchup. If you are walking around the streets of Kerala and Tamil Nadu, it is hard to miss this colorful street food in India. On a rainy day, with a cup of black tea, who will not enjoy dhal vada?
Dosa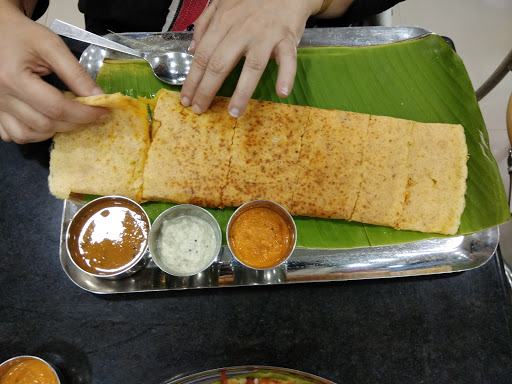 Dosa has an interesting story. It is one of the most important staple foods commonly seen in South Indian households, restaurants, and multi-star hotels as well as in street stalls. Well, don't let the price or ambiance differences alarm you as the street vendors will never disappoint you with Dosas. They serve the best Dosas at cheap prices.
It is made from fermented batter of rice and urad flour. Let me make it easy for you to visualize, it looks like a crepe. Unlike traditional dosas, these days they do come with fillings inside. Because of the experiments and fusions on dosas, you can now have anything from a paneer dosa, corn dosa, and even chicken dosa. They are best served with coconut, tomato or tamarind chutneys. You can have the best dosas from the streets of South India. It is definitely one of the best street foods in India.
Bombay Duck Fry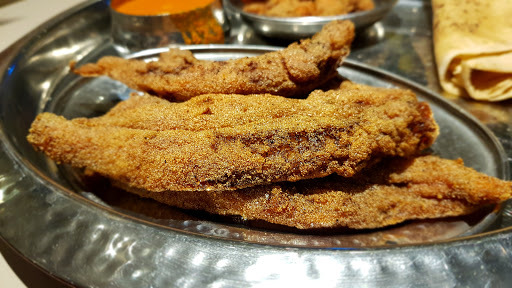 Well, don't let the name fool you. You are not going to taste the best duck fry. Bombay duck fry is the name of a fish fry. Not so cool, you think? Wait until you taste them. This lizardfish fry is so crunchy and yummy that you might want to have them again. If you are walking by Kelkar road in Mumbai, do not forget to try them as it a delicacy in the mouth and a wonderful street food you can get in India.
Jalebi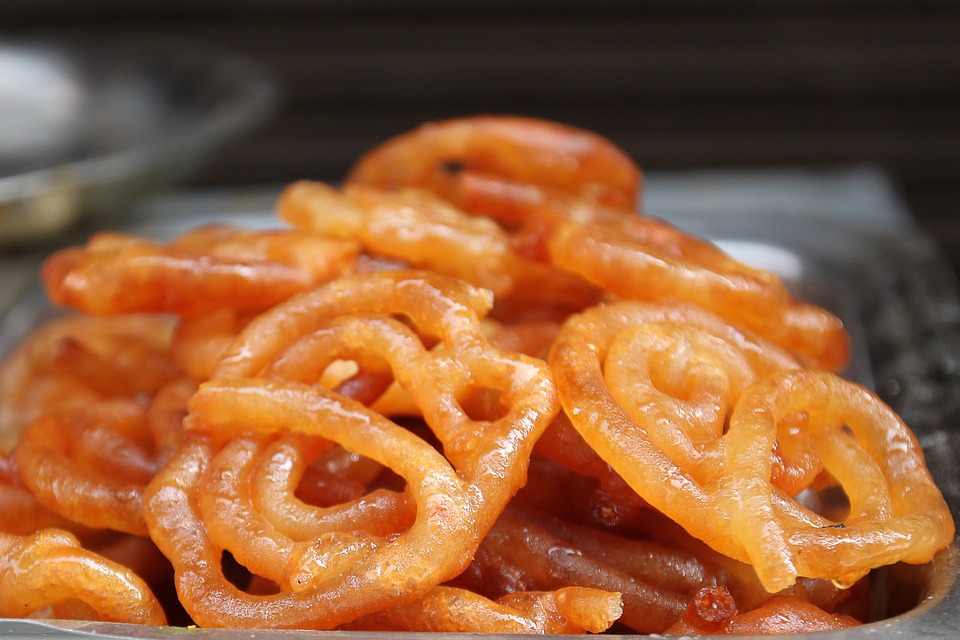 Jalebi is a popular sweet in India. It is impossible to celebrate festivals in India, without having Jalebis in the mouth or at least in sight. It is a form of Pretzel made from deep flying all-purpose flour in different shapes after adding colors. Later they are dipped and soaked in sugar syrup for sweetness. Usually, Jalebis are seen in yellow, red or orange colours. They are such a vivid visual treat to eyes and pleasant experience to taste buds. If you are wandering around the Indian streets, it is hard to miss this sweet as it is a delicious street food in India available everywhere. Having Persian origin, they are also available in Africa and Iran as well. However, in India, you will find the best jalebis in the interiors of West Bengal, streets of Mumbai, Delhi, Bangalore, and Kerala. While in South India people prefer plain Jalebis, in the north, Jalebis are best consumed with curd or rabri.
Already drooling a little bit? Why don't you grab a few bites of the best street foods in India?
Are you impressed and with these Indian dishes, Don't hesitate to contact Taj Travel when you are planning for a trip to India, We can offer the cheap flight tickets to India at the competitive price.