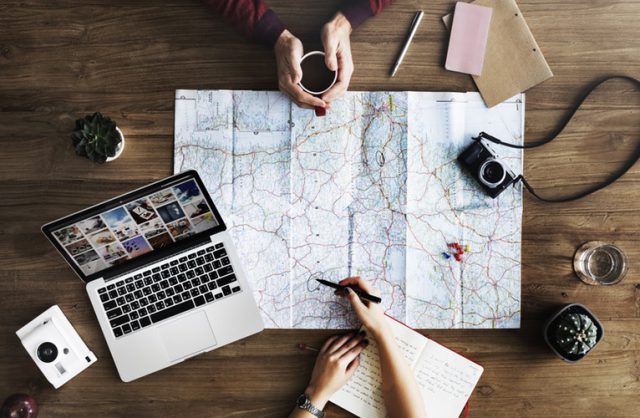 Okay, So, you want to explore India in two weeks? Experts are definitely going to call it a bad idea! It may sound a little ambitious, but still, it can be pulled off if you are okay with tweaking your plan a little. India is incredibly diverse and massively huge; it is next to impossible to travel across this rich cultural country entirely in 2 weeks. You have to set your priorities. It will be a good idea to focus on a couple of regions rather than aiming for covering India in two weeks. It is better to cover North India first and then travel down to the South. I would suggest spending 2 days each in Delhi, Agra, Rajasthan and spend the remaining period in Kerala.
Days 1-2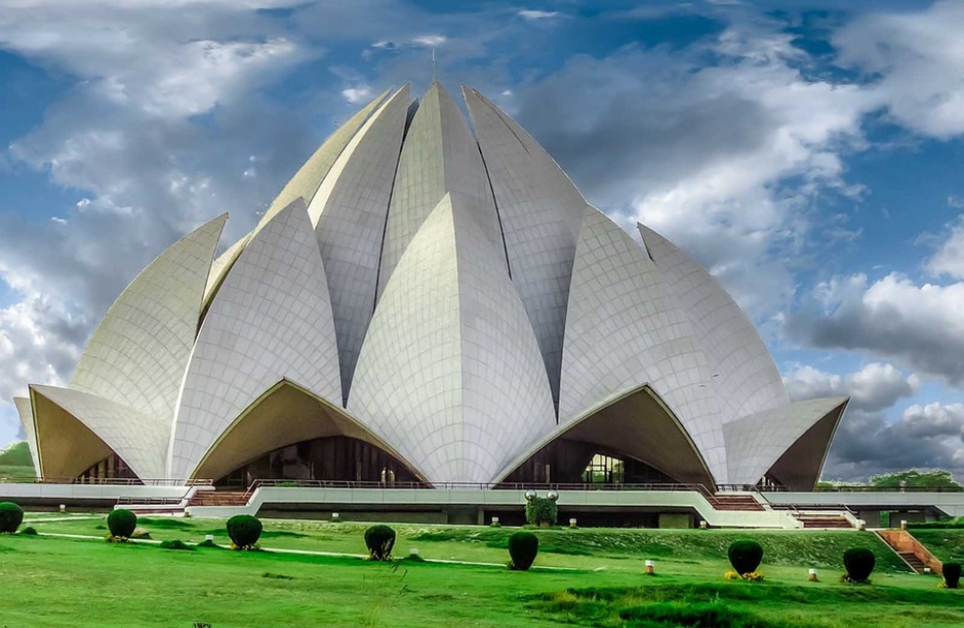 Almost everyone who visits India starts their journey from Delhi. Delhi has an old city charm, with the remnants of colonization, especially if you travel to old Delhi. Pay a visit to Rashtrapati Bhavan. The Red Fort and Jama Masjid mesmerize you with the grandeur of the Mughal dynasty. Check out Chandni Chowk, if time permits. Start the next day with Qutab Minar and then head to the amazing lotus temple. You don't want to miss Humayun's tomb especially if you are a history geek or just a fan of architecture.
Read this Blog about the Things to enjoy in Delhi
Days 3-4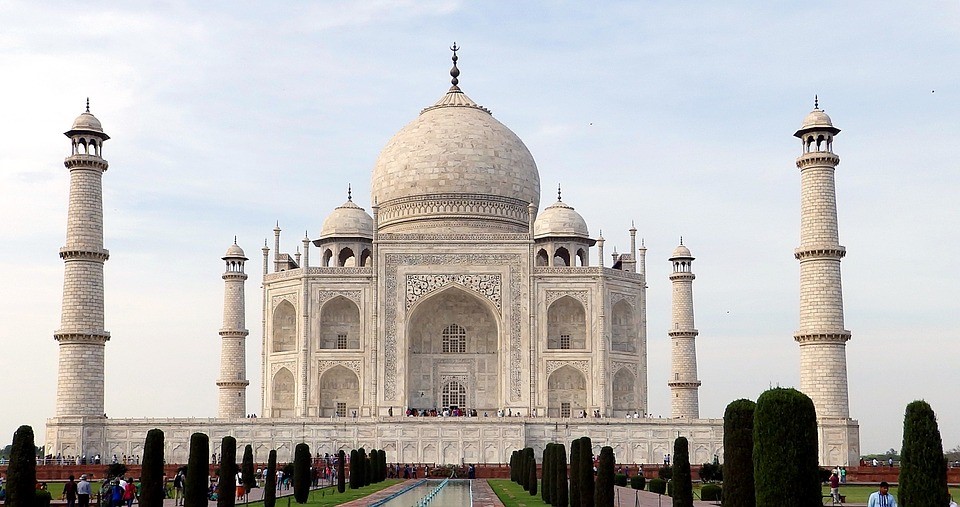 What pops up in your mind when you first think about India? My bet would be the exquisite Taj Mahal, an epitome of eternal love. You can either catch a train (It may take 2-3 hours tops) or arrange a cab to go to Agra from Delhi. If you take an afternoon train, you can visit the Taj Mahal at sunrise next day morning and experience the magic of the iconic monument gradually altering its colour with the rays of the sun reflecting from the white marble. The intrusive crowd and the pestering touts may be a little overwhelming if you are unprepared. Nevertheless, the charm and allure of the Moghul forts remain the same. The Agra Fort (situated at a distance of 2.5 km from the Taj Mahal) often overshadowed by the Taj Mahal is another architectural marvel which intertwines Islamic architecture with Hindu architecture styles. The Fort was built out of red sandstone by the great Mughal emperor Akbar. You can pay a visit to the other famous tourist spots in Agra the next day. It includes other tombs such as Itimad-Ud-Daulah, Mehtab Bagh, the "Moonlight Garden" which can be covered in a packed single day.
Days 5-6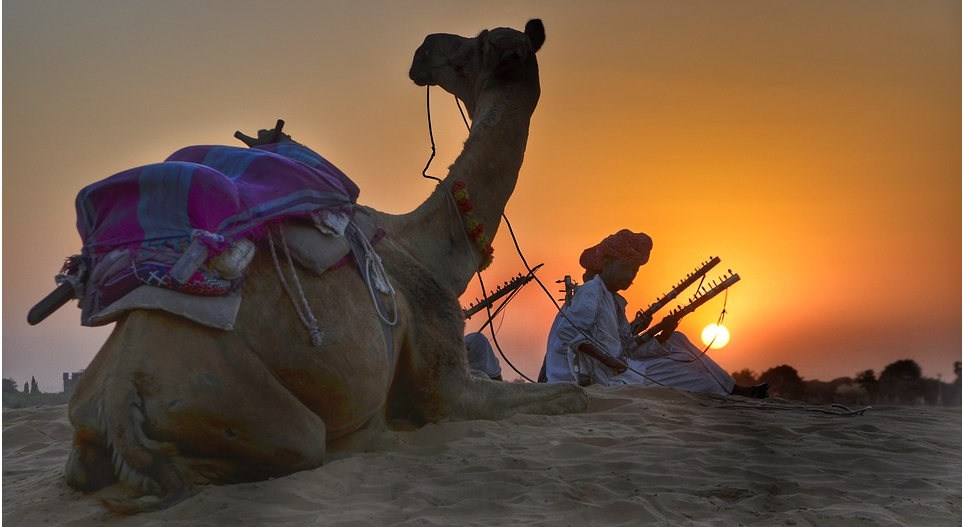 Due to the severe time constraints, our choices are few even though there are plenty of places to explore in Rajasthan. My suggestion is to get a night camping experience at Thar desert. There are direct flights from Agra to Jaisalmer, the Golden City. On the first day, you can visit the Jaisalmer Fort and the Jain Temple. The Jaisalmer Fort, unlike all the other forts, are devoid of security guards and timings. The Jain temple is inside the fort and delight the visitors with its intricately carved details and magnificent architecture. If you are still game for another tourist spot, do take a boat ride in Gadi Sagar Lake at sunset and immerse in the tranquillity that the pristine lake offers.
Read this blog about the Unexplored Destinations in Rajasthan
Give the history buff inside you a break and give yourself the much-needed rest from all the travel for the past couple of days. A camel safari in Thar desert amidst the local villagers in colourful traditional wear is indeed a mesmerizing experience.  The rhythmic movement of the camels and the vast desert with nothing but sand between you and the horizon can make you slightly philosophical. A night under the stars on sand dunes makes a perfect ending to an epic day. I have to warn you, the camel ride may be a little bit uncomfortable, especially since you are not used to it. And be prepared for hot and dry daytime and chilling night time.
Days 7-14
Now, it is time to travel down to the South of India and get enchanted by beautiful Kerala, the tourist's paradise. If you are lucky enough to get a window seat in your flight from Jaisalmer to Kochi, you can immediately feel the drastic difference between the rustic Rajasthan and aesthetically exquisite Kerala. Have you ever had a feeling that places remind you of colours? Then, it will definitely be green for Kerala, a brownish beige for Rajasthan and grey for Delhi. (You don't need a colour for Agra – Taj Mahal is embedded in your memories!). As Fort Kochi is the nearest, we will start from this cool, fishing town where the influence of the European culture can still be seen (You can even ditch the hotel and opt for a homestay there). Mattancherry Palace, built by the Portuguese and later reconstructed by the Dutch can thrill the architecture enthusiast in you. You feel as if you were in a trance when you wander around the colourful, artistic Jew street and the enchanting synagogue can surely touch your artistic vibe. Do not forget to watch a Kathakali art, Kerala's traditional art form and try the local cuisine.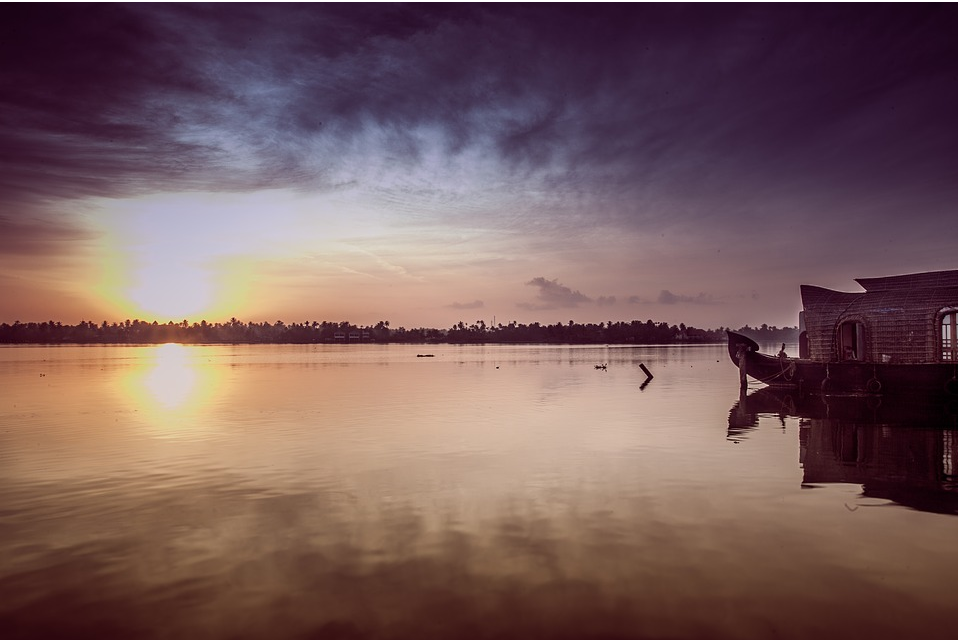 Spend two days at Fort Kochi and our next stop would be the scenic Alleppey (Alappuzha – Venice of the East) with its breath-taking backwaters. Get the local guide to arrange a houseboat cruise for you and enjoy the surreal network of lagoons and canals. Hop on a houseboat, sit back and relax (Tip: Do not forget to take mosquito repellent with you). Next day, you can either visit Mararikulam beach or the Alappuzha beach and get yourself a tan. It is time to say goodbye to the amazing Alappuzha.
Read more about the Places to visit in Kerala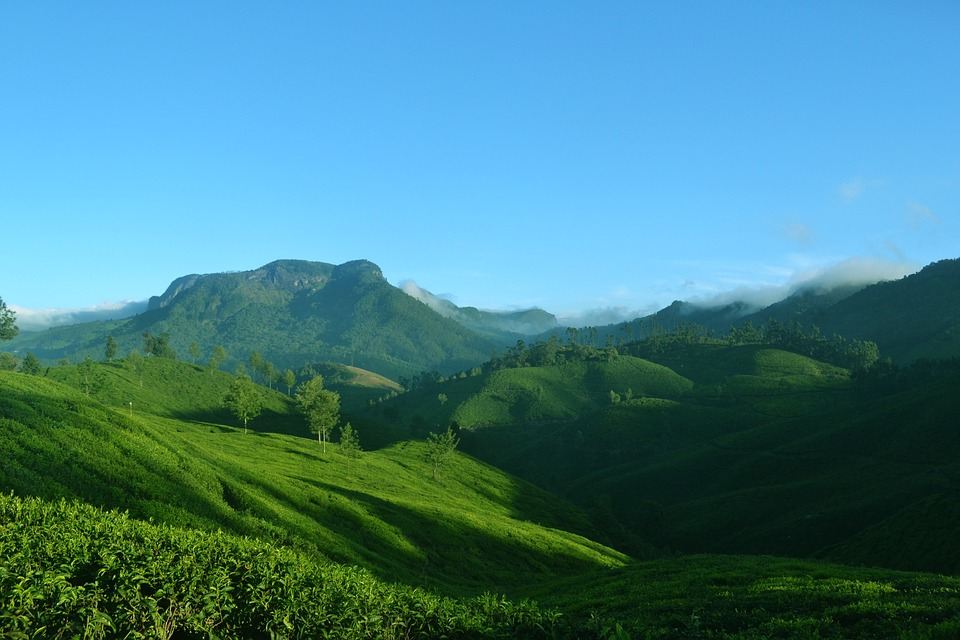 Munnar has identified itself with the misty, lush green, tea and coffee plantations. A 5-hour drive from Alappuzha may be slightly tiring, still, you can find the refreshingly beautiful photo point amusing. Here is your chance to connect with nature and entertain yourself with some selfies. Visit the Mattupetty Dam for a pleasant boating experience and later pay a visit to the Echo Point. Echo Point, as the name suggests, is a place where you can enjoy the natural phenomenon echo. Scream your lungs out and rediscover the inner child within you. A walk in the tea plantations inhaling the mild aroma of freshly cut tea leaves would be soothing and definitely calm your nerves. The next day, wake up early and start your day as soon as you can. We are on the last day of our India Tour and you do not want to miss anything! Explore the Eravikulam National Park which is famous for the endangered Nilgiri Tahr and amuse yourself. We will wrap up our blissful Kerala days with a visit to one of the most popular waterfalls in Munnar, Nyayamakad waterfalls. The cascading water is a surely a treat to the eyes.
Read more about Munnar the green rich heaven for US tourists
I guess now you might be desperately wishing for more time at your disposal. Never mind, next time, plan for more days and explore the diversities of India entirely.