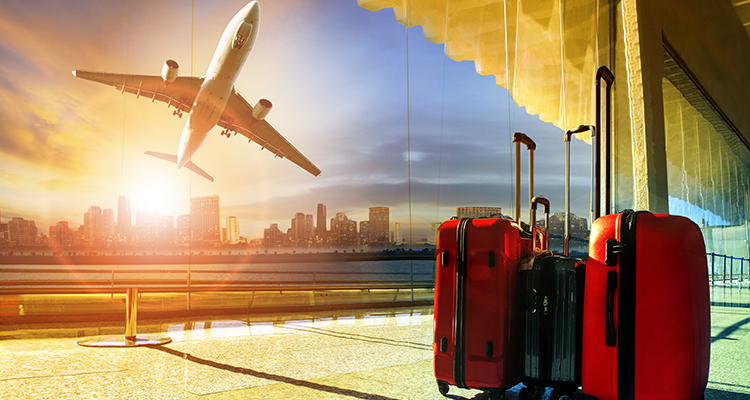 In the world that we live in today, corporates engage in cutthroat competition to attract the maximum number of customers, be it the cellular industry or the aviation industry. Airline companies take too much pain to ensure that all their seats are sold. To achieve the same, they take several steps for each flight. At the same time, consumers too are always willing to save as much as they can on flights. But the issue is just like ordinary business concerns, the airline companies are not worried about particular individuals. Their only concern is to ensure that all their tickets are sold and possibly at the best price possible. It doesn't matter who buys them. As an individual, it is your responsibility to look out for yourself and find yourself the best deal on your next flight ticket.
Grab Cheapest Flight Tickets to India in December
Saving on flight tickets is like investing in the stock market. You'll barely ever encounter anyone who can tutor you onto how to ensure that you get the 'best' possible deal. Looking at this from another perspective, another challenge faced by consumers is that even if they do get the best deal, they never know it. Prepare yourself incase of flying to india with babies. In this write-up, we'll share with you our valuable experience on how to grab cheapest flight tickets to India in December. December, as we know it, is the busiest month for travelers because apart from thousands of people traveling around the globe for Christmas, millions of students also want to fly back to their our countries and meet their near and dear ones. After all, who doesn't want to fly back to one's own place and relish the home-cooked food that touches the soul itself? Due to the conjoint happening of both these events, December is a pretty busy period for travelers and airline companies have their gala time. But that doesn't mean you can't save on your flight tickets. It is possible to book the cheapest flight to India if you follow the few simple rules and apply some basic level of diligence.
Planning your flight travel to India
The first thing that you need to make sure is that you have a hold on the dates of your travel. Although staying flexible has its own perks, it's always better to at least have a rough sketch of the dates you plan flying on. Booking the cheapest flights to India depends on the period of your travel. And since we're talking about the month of December here, we must tell you that as per our research, the maximum students flying back to India travel during the second and third weeks of December which means that if you are going to fly on either the first or the last week of December, there's a higher chance of you bumping into the cheapest flights to India. This is because, during the peak period, airline companies do not plan on incentivizing the travelers because they know that their tickets are going to get sold anyway, so losing out on revenue for no good reason is not a good idea. On the other hand, if you fly during a period when there's lesser traffic, chances are you can save on your flight ticket to India.
How to grab the cheapest flight tickets to India
The second factor that you need to understand in order to book the lowest airfare to India is the day on which you're going to travel. It is for this reason that we emphasized earlier that you better be sure of the day on which you'll be flying. From what we've seen during our time in the aviation industry, we understand that flying on Saturdays and Sundays are costlier than the rest of the days. On the other hand, traveling on Tuesdays, Wednesdays, and Thursdays can further lower down the airfare you'll have to shell out in order to fly to India during the month of December.
Know your travel itinerary 
The third rule is the thumb rule of booking cheapest flights from anywhere to anywhere across the world. Being sure of your itinerary always help. It enables you to buy your flight tickets well ahead in time, which as we know, really helps in saving on airline tickets. If you're going to fly to India in the month of December, ideally you should buy your flight tickets well in advance, say somewhere around August – September of the same year. Also, buying too early in advance too doesn't help.
If you want to fly to India in the month of December, you can book the cheapest flights with us and avail offers like never before. We provide the best deals in the industry, well ahead of any other competing entity. If you're looking to buy cheapest flights to India in the month of December, call us on our hotline number to discuss your plans with our representatives and enable us to find the best possible deal for you.