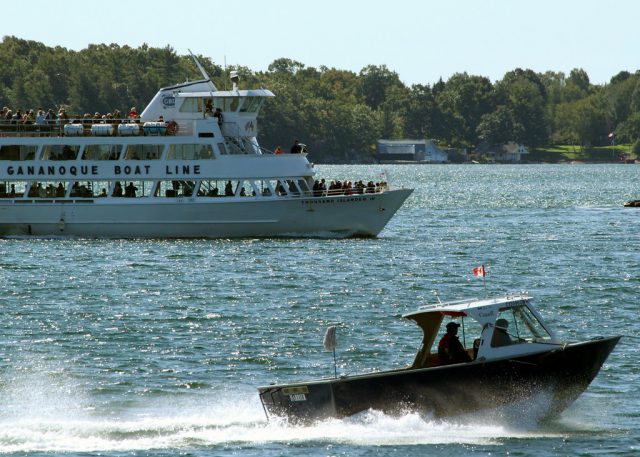 The 1000 Islands is a sightseer's paradise and pronounced is as Thousand Islands. It is located along the border between the northern part of New York State in the USA and Southeastern Ontario in Canada. With endless shorelines, unique culture and rich history, it is a great vacation spot. In this article, Taj Travel shares how to experience a Thousand Islands cruise trip at its best if you have decided to take a few holidays.
Exclusive Tour Packages from USA
Trip to Thousand Islands
These spectacular 1864 islands dot the St Lawrence River and are of different sizes – 50 sq. miles to just big enough to house a single tree. This archipelago of islands stretches to about 50 miles from Kingston and is dotted with interesting stopover towns such as Gananoque which houses the playhouse and Brockville among others. 
People have been vacationing in this part of the earth for than 150 years now and the thrill of enjoying the breathtaking beauty of this area has still not faded. Cruising through these waters is perhaps the best way to see these waters that were once infested with pirates. There are many astonishing tales behind the vacation spots here.  
Thousand Islands is home to historic castles, quaint shopping destinations, lighthouses, maritime museums, diving and fishing sites, and family entertainment centers. Visitors end up coming here again and again. 
The Best Way to Enjoy Thousand Islands
The best way to enjoy this vacation spot is to opt for a boat cruise. Several companies conduct cruises, the best of them being Rockport, Brockville, Gananoque and Kingston. The types of cruises also vary. They range from party cruises, quick sightseeing zip cruises, high-speed catamaran trips or sophisticated lunch cruises. 
All of the cruises are designed to take you around and experience some of the best sights around. Some of the sights they allow you to enjoy are the Boldt Castle on the Heart Island, Millionaire's Row, and Zavikon Island. Cruising past the Thousand Islands on a guided boat tour is perhaps the best way to see these islands. The boat tours take you past the fairytale castles and lighthouses, mansions and wildlife, accompanied by renditions of the many tales of the bootleggers and pirates who held sway here. 
The cruises vary in length from one-hour trips to those that last for about five hours. Many of these cruises offer lunch and dinner as part of the trip. There are private charters as well as boat tour companies that organize the cruises. 
If you are one that enjoys a theme to everything that you want to enjoy, many cruise companies offer thematic trips accompanied by fun and education. These trips also have the best foods that reflect the culinary assets of this side of the world.
You can enjoy the sun and the wind on the boat decks, the luncheon is varied with different items on the menu, and beautiful nature all around. 
Exclusive USA-Canada Vacation Deals
Stay for a While
In addition to enjoying the cruises, the Thousand Islands holiday is an ideal one for making stopovers to enjoy your vacation at length. Here are some ways that would help you make the most of the USA-Canada East Coast Tour Package that you have opted for.  You can choose to navigate the interior islands by paddling a boat and mooring yours wherever you want to. If you have more than just a few hours at hand, you can spend a whole week on these islands and not get bored. The Great Waterway region is laced by beautiful places such as the historic Rideau Canal, Lake Ontario and Bay of Quinte.  
American Castle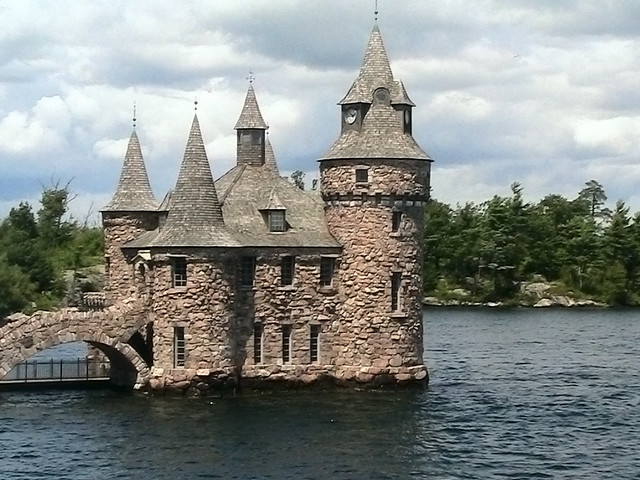 The opulent Boldt Castle is all there for you to see and enjoy. With 120 rooms, and a compound featuring 5 buildings, it was built by George Boldt, the owner of Waldorf Astoria. Occupying a heart-shaped island, this castle can be hired for major events and even has a private bowling alley.
National Park
Canada's smallest national park, Thousand Islands National Park was commissioned in the year 1914 and has the best scenery the region has to offer. It spans 19 islands and every visitor has the opportunity to spend a night under the tents on one of these islands. 
You can choose to kayak and stopover at different islands. Boats and kayaks are available on a rental basis at about $15 for an hour or $45 for the whole day. Some services will shuttle you and your kayak to an island of your choice. 
If you do not like the crowds, you can opt for a water-taxi tour aboard a pontoon which lasts for merely an hour. 
Exclusive USA-Canada Vacation Deals
Cathedral in the water
During July/August, travellers from all over the world gather to worship together in an open-air cathedral occupying a 'once-upon-a-time' glacial pothole. The service almost remains the same as it was when it started. The sermon is delivered from inside a rock pulpit. The boats are moored by dropping the anchor inside Half Moon bay. The collections basket is handed around from one boat to another. 
Close to Nature
For those that love to get into a close grip with nature, there is a network of walking and hiking trails all over these islands. Local theatre is present and vibrant and you get a taste of the foods prepared by the best chefs. There are wineries near the Prince Edward County and heritage experiences that every visitor can take part in.
Original Waldorf Salad
Created by a ship steward at the request of George Boldt, the Thousand Islands salad dressing has its beginnings here. A regular feature at the Waldorf Astoria in the years to follow, the other dishes that this steward created (he was later employed as a chef here) include Veal Oscar and Waldorf Salad.
Exclusive USA-Canada Vacation Deals
Plan your Thousand Islands trip
It is a good idea to plan a holiday in the Thousand Islands and make it a part of the USA-Canada East Coast Tour Package. You can spend as much time as you like cruising in the islands and exploring them before enjoying the rest of Canada.