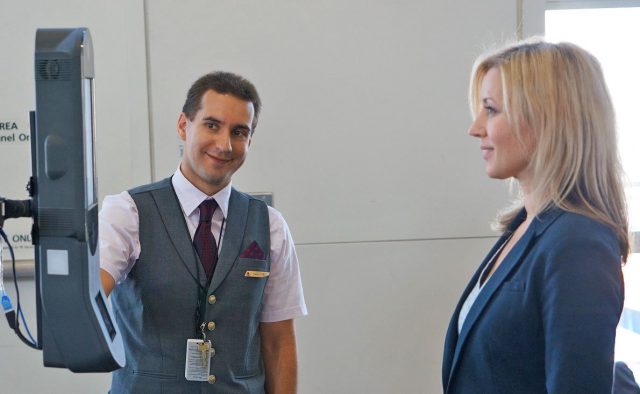 How nice it would be if you could merely glance at a screen for a few seconds and check in for the flight? Fancy looking at a screen for a few more seconds to drop off your luggage at the luggage station? How relaxed would it be to simply look at another screen and stroll through ID checks at the security checkpoints or at the departure gate? To be able to do all this, without even having to use your passport.
Well, now you can.
Atlanta's Hartsfield Jackson International Airport and Delta Airlines have opened the nation's first curb-to-gate biometric terminal, which promises to improve aviation security while moving travelers' faster through screening. Atlanta airport is one of the busiest in the world, and is the first airport in the United States to carry this out as was said by Delta Chief Operating Officer, Gil West told CNN at the terminal's inauguration. It saves approximately nine minutes for the boarding process and that time will not be wasted by passengers while waiting.

The biometric ID expertise being used is the facial recognition system. It's a camera-based system that compares scans of travelers faces to a database of verified ID photos curated by US Customs and Border Protection (CBP). Delta's competitors like the American Airlines, JetBlue and Southwest Airlines have also initiated pilot facial recognition databases at a few US airports for international boarding. But till date, Delta states that Atlanta is the only airport to offer biometrics for check-in, luggage and ID checking. America's aircraft industry is on the path towards the inclusion of facial recognition systems at all United States airports and with international flights as well.
It is considered the next big thing in airport security as discussed by Matt Cornelius, vice president of Airports Council International, North America. Though he is assured in the technology and its ability to evolve very rapidly, it still has to undergo a lot of development.
Using the system is totally optional. Passengers who are not happy using it can also go through customary ID authentication using their passports. Privacy groups state that facial recognition databanks are subject to imperfect responsibility and susceptible to government abuse or other forms of misuse. Specialists and authorities have faith that biometric ID technology will make airports and travel safer in a time when the aviation industry is under attack by criminals and terror groups.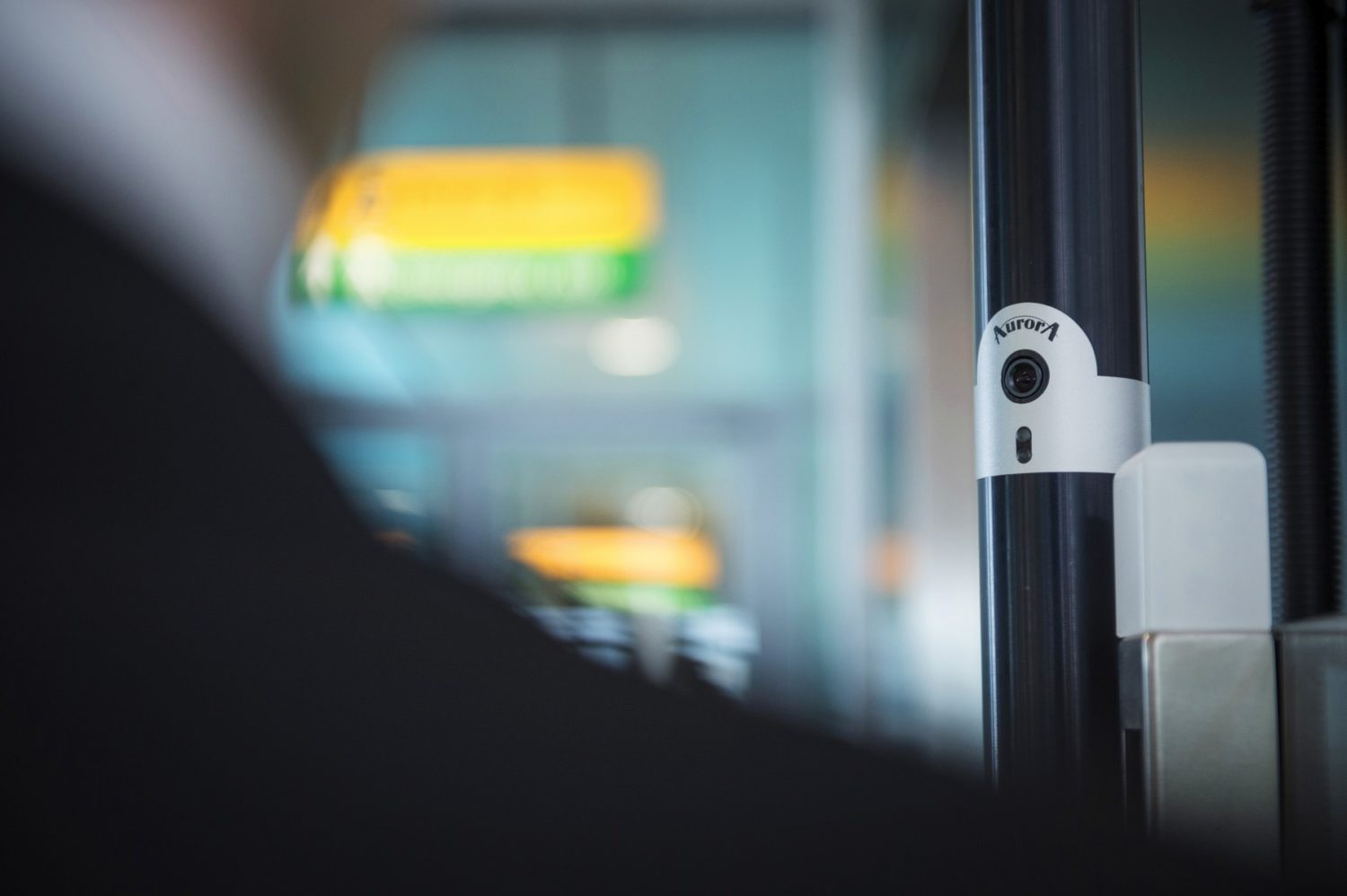 "Facial recognition is much better from a security perspective than a paper, barcode scan," said John Selden, Atlanta airport's new general manager who spent four years as deputy general manager at New York's JFK International Airport.
Your face can be your passport
In a nutshell, here's how it works: If you are unacquainted, facial verification technology uses a multifaceted algorithm that identifies each individual's exclusive facial characteristics like shapes of noses, mouths, eyes, proportions and other reasons. Passengers enter their passport numbers into their frequent flier airline profiles. Check in your airplane at one of numerous cabins in the international terminal by touching a touch-screen tab marked accordingly and then look into the particular screen. The image is compared to the image on file in the CBP database. Then put your bags at the adjacent airline luggage drop station by staring into another camera. At the screening zone, look into the scanner screen and then show the boarding pass. No need to pull out your passport or driver's license.
A characteristic stop at the ID check can take up to 11-20 seconds. With the help of this technology, you can do it in almost three seconds and be cleared to go through the passenger and carry-on luggage screening zones. Soon, Atlanta's international terminal, TSA plans to utilize facial verification so partaking travelers will not have to show their boarding pass also.
It has a 98% success rate
Lastly, at the departure area, instead of pulling out your passport beforehand and boarding your international flight, simply look into the screen set up for this purpose at the entrance. In a few seconds, you will be cleared and you can go and sit in your seat after that. An airline staff takes care of the screen to adjust any technical glitch.
It also happens that sometimes the screen does not identify a particular face. Also approximately 1% or 2% of the time, face scanners are not capable to identify travelers, as told by John Wagner, a CBP deputy assistant commissioner. He blames that on bad scan images and poor lighting conditions, for example. Also if you do not get approved, you can show your passport and your boarding pass as well.
Wagner also states that the technology will be continuously enhanced with an objective of 100% success. When it works, the facial identification record can aid authorities to take steps towards travelers who use fake passports and documents. Lately, some airline travellers at Washington's Dulles International Airport were caught red handed over a time of 40 days.
When the system has your facial recognition in a databank, you are surrendering control over how the administration can misuse it, as told by Jeramie Scott of the Electronic Privacy Information Center, which is a Washington-based society targeted at guarding privacy.
The CBP, however, says that facial images of United States citizens obtained at airports are removed from their databank soon after validation. Facial images of foreigners who arrive in the United States are kept for 75 years, their website says, and the departure pictures of non-citizens are erased after completion of fourteen days. Privacy supporters are urging on lawmakers to make legal protections to stop the exploitation of these types of databanks.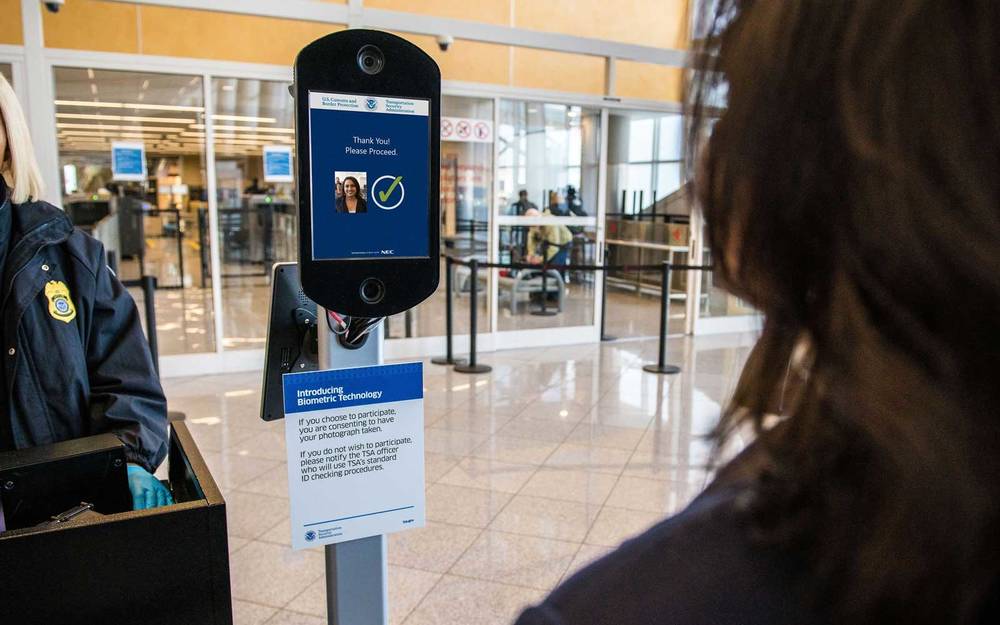 As for travellers, Keary King of Dothan, said he was enthusiastic to take a shot at the CBP system. There are no privacy worries as he said while waiting with his family while taking the Delta Flight 365. Also it makes boarding flights a little quicker as said by King. That would be good, not only for an individual but also for all the passengers.
Most of the passengers of that flight that had originated in Atlanta used the facial recognition and took the Boeing 737-700 on time and that too, very quickly. Only a few passengers had to show their passports and boarding passes as the system disallowed their scanned photos.
It's expanding to other airports and growing fast  
Other than the US, other airports such as Amsterdam's Schiphol, Singapore's Changi and Aruba International Airport at present, have biometric check-in and boarding ability at few gates and departure terminals.
Airports in Japan are also opting for facial identification boarding facilities at numerous airports this year. China's Hongqiao International Airport is having facial verification for safety screening, and is also in the procedure of growing to a complete curb-to-gate facial verification system. London's Heathrow Airport is planning to initiate testing a complete facial verification database very soon.
In the meantime, Delta is also growing its biometric database. They are also looking to scale the recognition at all their airports internationally, and enthusiastically, through their operations. They also implied that the adding of US national travelers. Delta is also planning to start facial recognition for passengers flying internationally outside Detroit. Travelers should permanently have the option to choose out of any facial verification system. Its complete application is many years away and it is a far-fetched goal. At present airports' chief goal is to get these systems to speed up. If everything goes smoothly, airports have faith that facial verification can decrease those infuriating blockages at the security lines and make flight travels more secure for everybody.