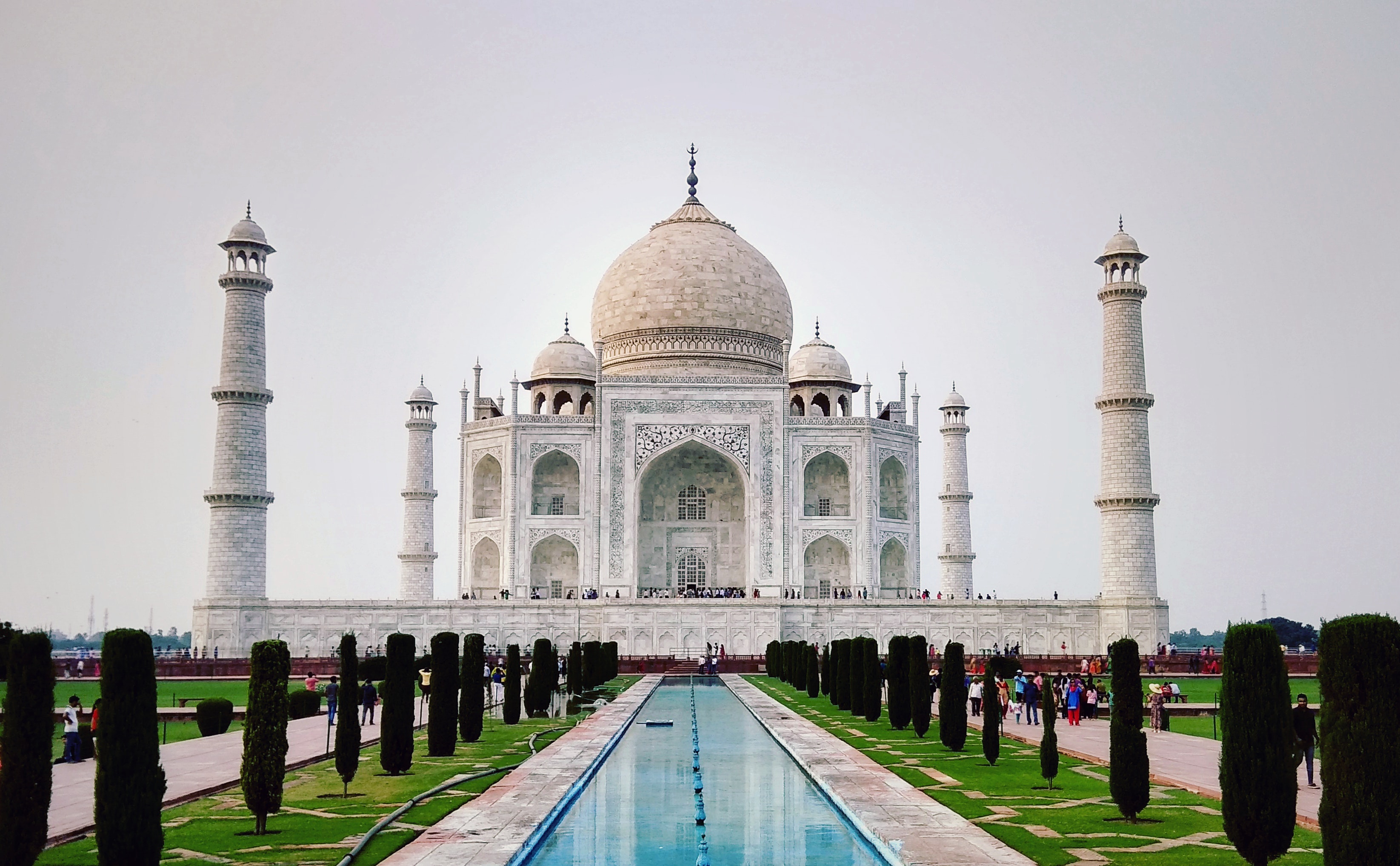 You probably have heard tales of India being the land of Maharajas, of snake charmers and elephants, but that is no longer true of her. Yet, she remains quite a paradox. India is diverse, in so many ways, and this diversity can be witnessed in varied forms – language, people, food, culture, traditions, the arts and more.
The diversity is not limited to these alone, it spreads across its geographical boundaries as well. Snow-capped mountains, scenic valleys, pristine beaches, sandy desert, soothing backwaters and really wild, wildlife. It is a potent mix of culture, nature, and history.
And here is my choice of 5-holiday destinations in India that every tourist must visit.
Rajasthan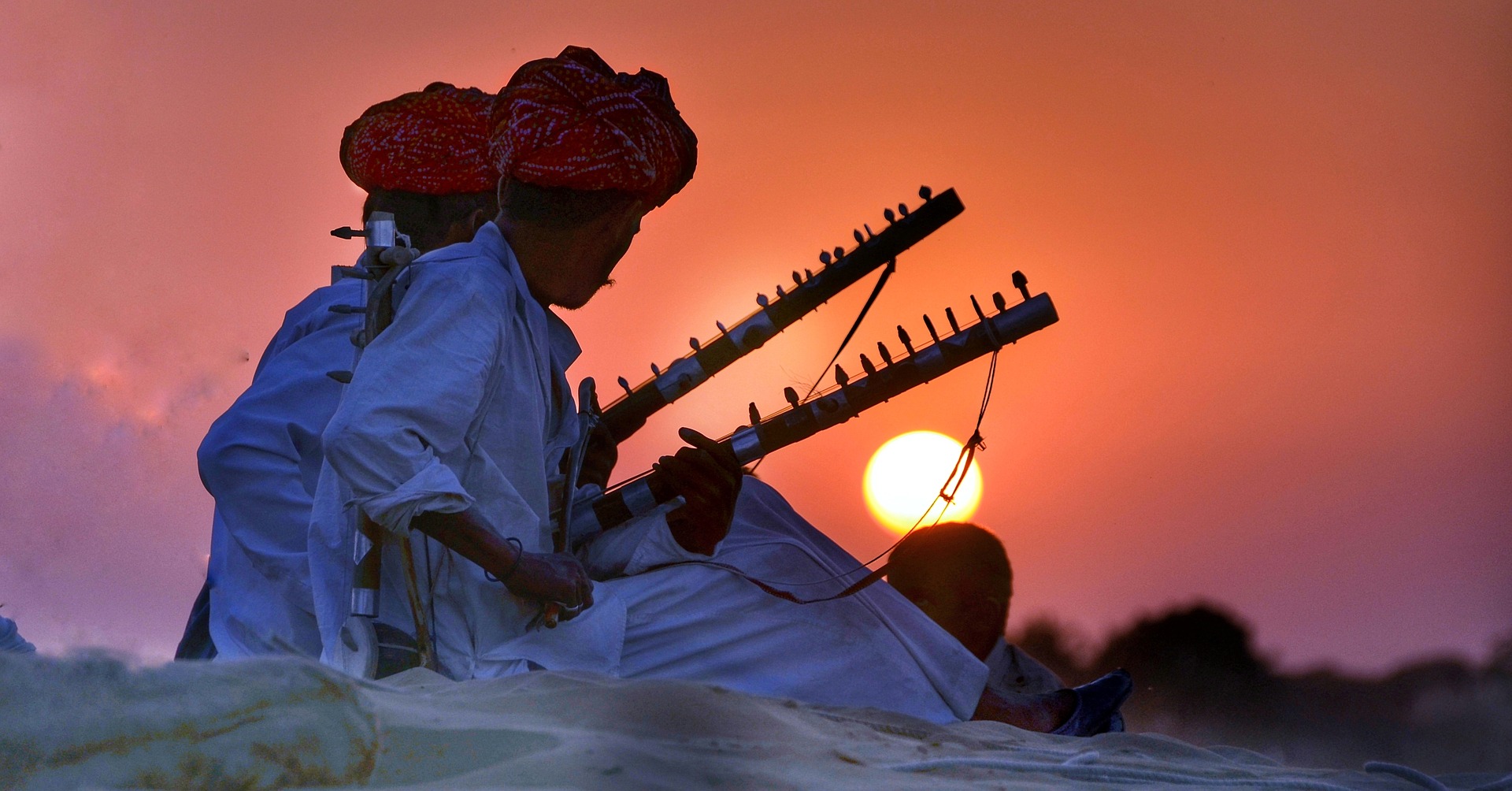 Rajasthan transports you into a bygone era. It instantly connects you with the country's quintessential past – palatial, opulent palaces, and gigantic forts. Rajasthan is colorful and vibrant and sure to mesmerize you.
 Most tourists have the cities of Jaipur, Jodhpur, and Udaipur on their travel itinerary since they are easily reached from New Delhi. No doubt, there is a lot to do and see, in these cities, but Rajasthan is best experienced in Jaisalmer.
 Jaisalmer is located in the midst of the Thar Desert, and that makes a visit to the city enviable. The city is replete of sights of historical significance. The Jaisalmer Fort is a magnificent piece of architecture dating back to the 12th century. It is among the largest forts in the world and is as spectacular during the day as it by night.
 Then there is the Bada Bagh, which is a 16th century garden with magnificent royal cenotaphs. Nathmal-ki-Haveli, 12th century Jain Temples, Salim Singh ki Haveli and Kuldhara famous for its wood fossil park, the Gadisar lake constructed in the 14th century and the Thar heritage Museum are some of the other places of interest.
 However, a visit to Jaisalmer is incomplete without a Desert Safari. Camelback and Jeep Safari to the Sam Sand Dunes are an experience, to remember. You can also enjoy desert camping, paragliding and other adventures, in the middle of the desert, with modern day amenities and fine dining at your service.
Andaman Islands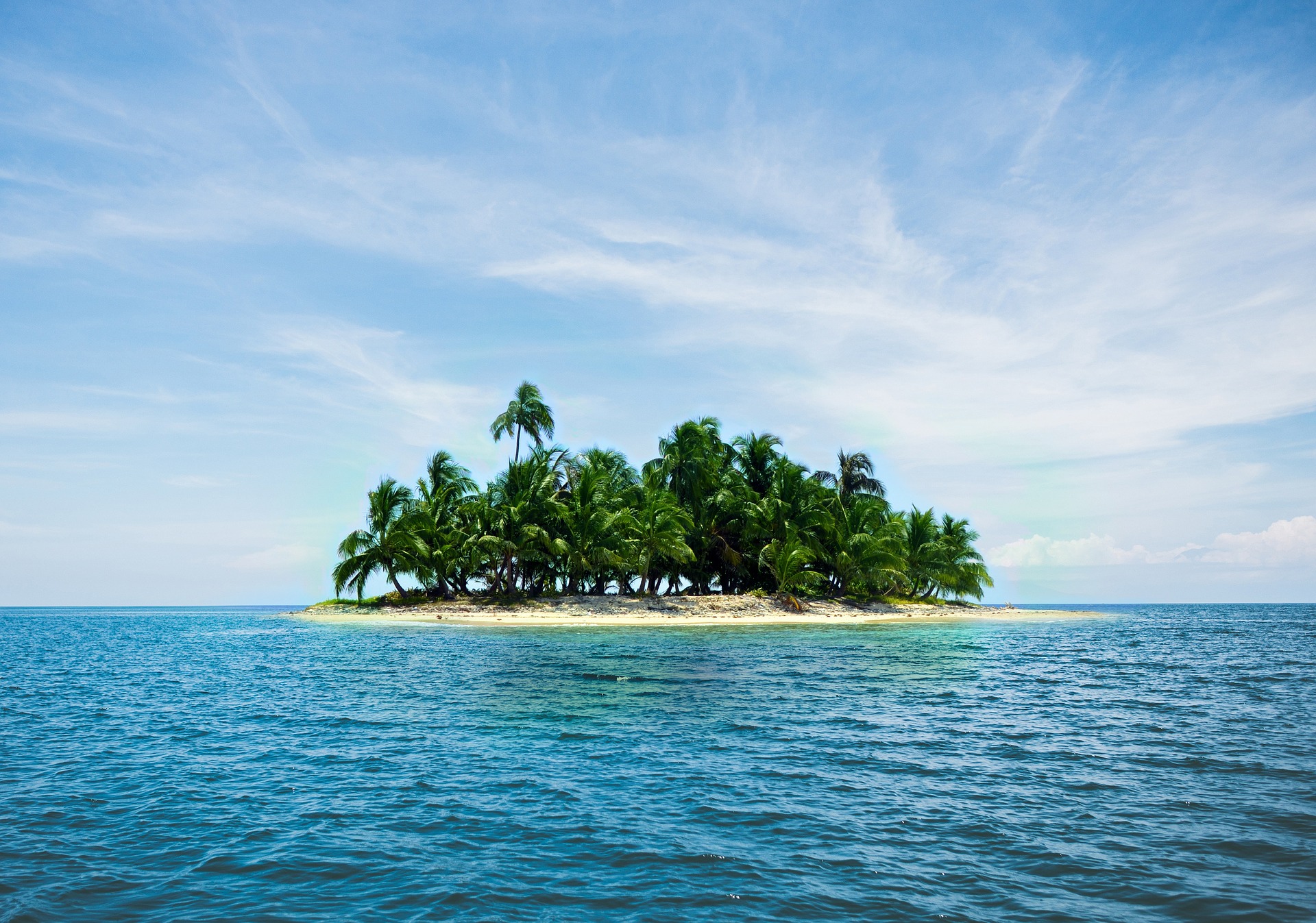 Goa seems to be a favorite among tourists because of its beaches and a pretty modern culture. It is always party-time in Goa. The Andaman Islands, in the Indian Ocean, are among the lesser explored destinations that offer visitors a time of their life.
 What's great about the Andaman is its pristine, almost virgin beaches and azure waters. It's away from the maddening crowds, has plenty of suns, and the food (seafood) is delectable.
 The Radhanagar beach on Havelock Island was once described as Asia's Best Beach, by the Time magazine. It is known for its silver sands, turquoise waters, and spectacular sunsets. Scuba diving and snorkeling enthusiasts can explore the clear blue waters and enjoy the underwater sea life. That's not all though, trekkers can hike from Mt. Harriet to Madhuban; the route offers magnificent views, as you traverse through exotic flora and fauna. And how's an elephant ride, for a grand finale?
Read More about the Watersport destinations in India
 Ever thought of walking on the seabed, surrounded by shoals of fish? You get to do that at the North Bay Beach. Non-swimmers can also indulge in this activity. Mahatma Gandhi Marine National Park encompasses 15 islands of tropical rainforest, mangrove brooks, and coral reefs. You could go scuba diving, snorkel or go on a ride on a glass-bottomed boat. Diglipur, the highest peak in the Andamans is a nature lover's paradise. Limestone caves, crocodile sanctuary, and turtle nesting sites are some places worth visiting here.
The Chidiya Tapu, which literally means 'bird island' is home to many different species of birds, including emerald doves, parakeets, and sea eagles. The shrill calls, the melodious whistles and the tweets and chirps combined with fresh air and a span of lush greenery all around are ever so enchanting.
 ou'll also find a lot of history embedded on these Islands.
 

Kerala Backwaters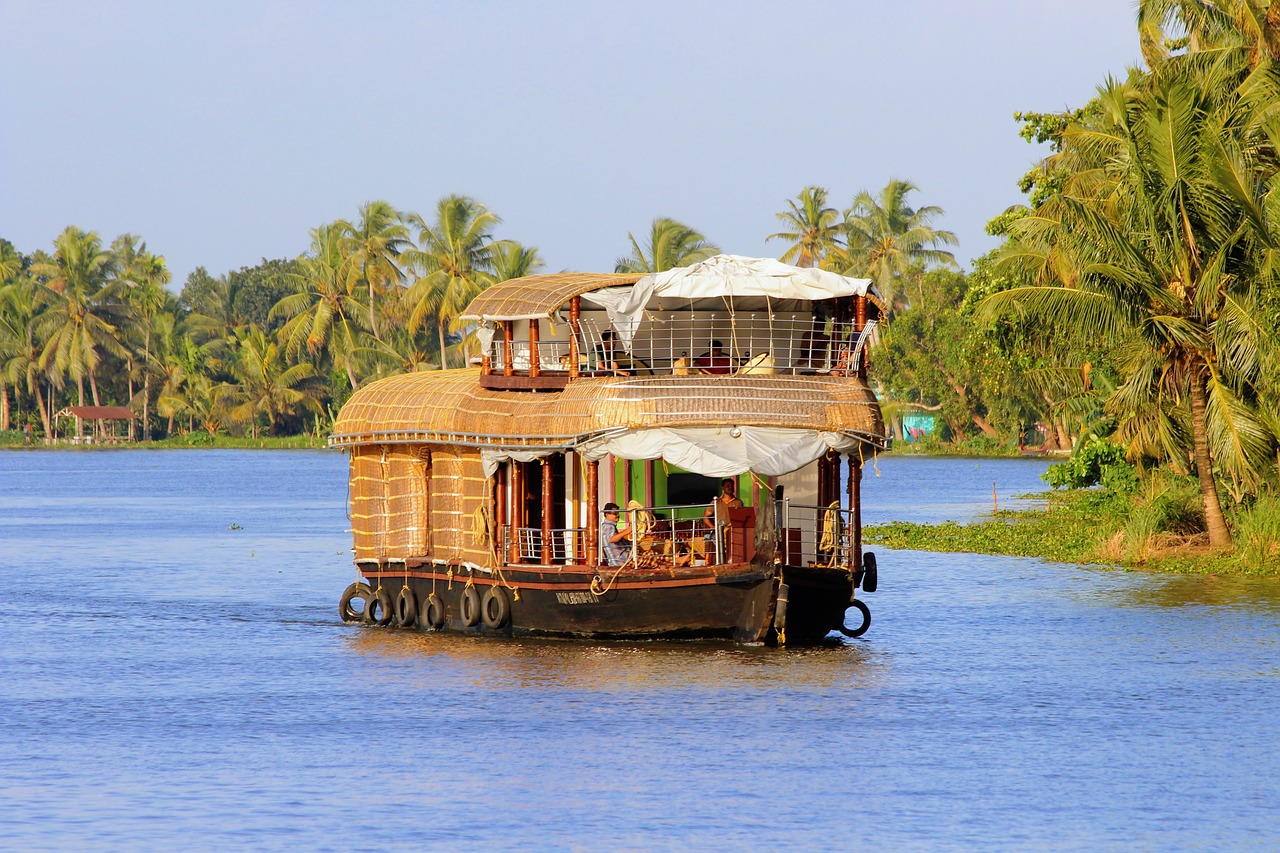 Kerala is known as God's Own Country. It has lovely weather and an abundance of nature. There is a lot to see and do in the state, but nothing is comparable to a stay in a Houseboat.
A houseboat is a boat, if you haven't guessed that yet, that is transformed to lodge tourists. It is a kind of floating cottage, with an airconditioned sleeping area with an attached bathroom, with a WC and a shower, a dining space which is generally open on the sides, so you get a good view, as the boat rides the waters, and there's a deck area, where you can lounge.
Houseboats come in different sizes, some ideal for a couple, while others big enough to accommodate a family. Each houseboat has its own staff – someone to steer the boat and a cook to prepare the meals. The boat traverses through the backwaters during the day and anchors in designated spots, at night.
Read more about the Sightseeing Guide to beautIful Alleppy
 Some of the popular destinations for a backwater holiday are Alleppey, Kumarakom, Kochi, Cherai Island, Kozhikode, Kollam, and Kottayam.
 The houseboats crisscross along palm-fringed brooks and creeks and offer a fascinating view of the countryside. A stay on a houseboat offers a lot of excitement since it is a different kind of experience. It is serene, while the sights, of course, are picturesque. It makes for a wonderful getaway.
Read about the Munnar the Greenrich heaven for US tourists
Dharamshala

Next on my list is Dharamshala, a quaint little hill station, up North. It is home to the Dalai Lama. There is so much that can be packed on a few days trip to this beautiful place.
If you are looking to find inner peace or just some tranquility, walk through the tea gardens; watch the local workers deftly pluck tender tea leaves and transfer them into the baskets strapped on their back. Visit St. John in the Wilderness, a Gothic style Church built in 1852. Spend time in Namgyal Monastery and Tsuglagkhang Dalai Lama Temple along with Buddhist monks who sit in prayer.
 Dharamshala gives visitors a unique experience. The town is dotted with cafes that are frequented by foreign tourists, and you can find good food and some great company. Authentic Tibetian food stalls are also quite popular.
 Tourists visit Dharamshala for various reasons, and one among them is the opportunity to go trekking and camping. Organized tours conduct treks and camps; these are licensed tours and very reliable. Dharamshala provides the perfect backdrop to head to a camping site. Thickly forested hills, clouds hanging on the pathway and refreshing breeze, with the smell of pine hanging in the air.
 The best places to camp are Triund, Indrahar Pass, Chamba, and Kareri Lake. Tour operators provide tents.
 The adventurous can engage in numerous activities, including paragliding, hiking, zip lining, cycling on treacherous terrain and of course fishing.
 And when you have had enough of Dharamshala you can head to Shimla, Manali or Kasauli or even Leh.
Tadoba Tiger Reserve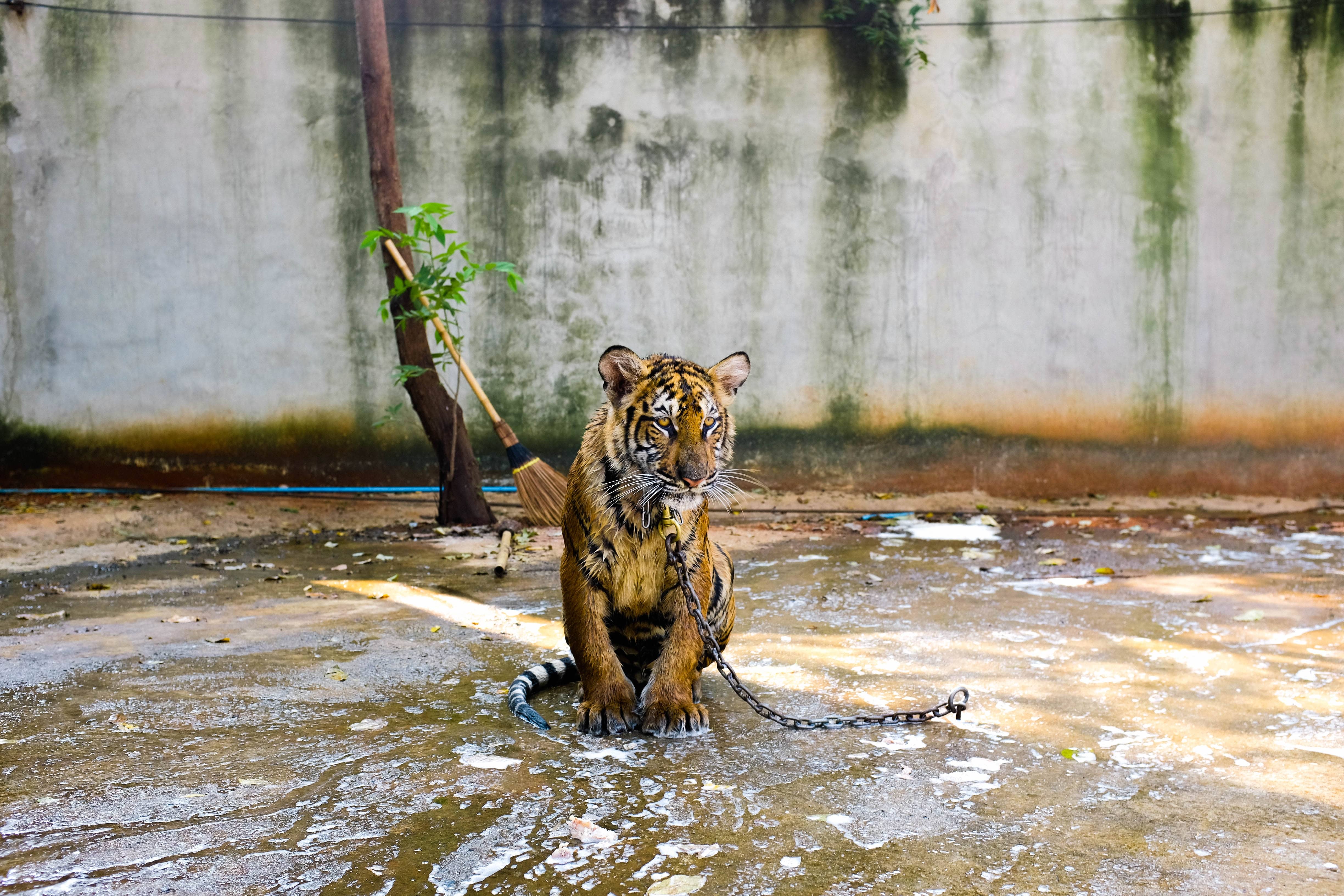 India has a number of Tiger Reserves, such as Ranthambore Tiger Reserve, Jim Corbett Tiger Reserve, Bandipur Tiger Reserve, and Annamalai Tiger Reserve, to name a few, but the one place that you are most likely to see tigers in the wild (yes, not one, but many), is a Tiger Reserve that is not on the tourist map, as such. It is the Tadoba Tiger Reserve.
Tiger sightings are common here, and the probability of seeing a wild tiger at this reserve is high. That is because of the high tiger population at this reserve. On the last count, the reserve had around 43 tigers.
 The reserve forest is also home to leopards, striped hyenas, sloth bears, civet cats, barking deer, sambar, chital, spotted deer, crocodile, peacocks, crested serpent eagles and grey-headed eagles and other wild creatures.
 India has a lot to offer and I have presented varied options, to choose from.