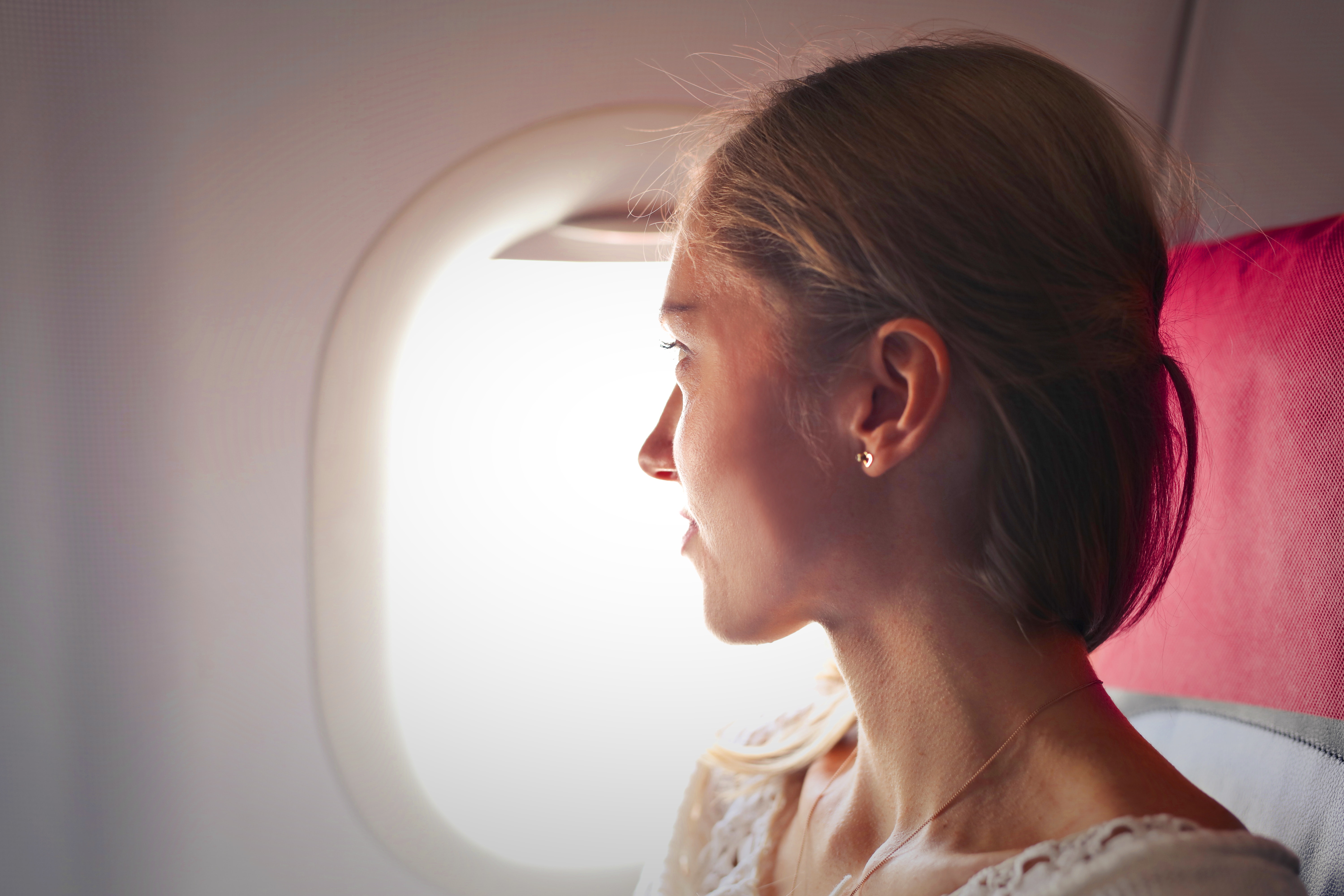 Sitting on a middle seat on a plane – I define it as being in a torture chamber thousands of feet above the ground, with no escape in sight. It is awful to find yourself sandwiched between two strangers. And the struggle to get your arm to rest on the armrest is real.
I prefer the window seat, though some might argue that a window seat can make getting to the bathroom difficult – after all, you have to ask your co-passengers to get out of their seats, to make way for you. But I will rather be the one who asks people to move than be the one getting up for others. It makes sense, does it not!
A window seat comes with its own perks, at least I get to watch the clouds, the rising and the setting sun and all the other planes as they fly past. What's more is that I can rest my head against the sidewall of the plane, for that extra support while I catch some shuteye. A window seat definitely guarantees more comfort. I can snuggle up to the inside of the plane, with being embarrassed about it. An aisle seat, is not good enough either, as I have to mind my elbows and confine them within my seat.
So, how do you get yourself a window seat? It is rather easy to get yourself a window seat. Just follow the tips given below.
Pick a Seat
Airlines allow passengers to select their own seats when they book the flight ticket, online. Be aware that these seats come at an extra cost. Here is what you need to do. Once you enter all your personal details and other details pertaining to your flight, you will see a page with options for purchasing travel insurance, book a cab/hotel, order a special meal etc. You will also see an option that says, 'select my seat'.
You will also be able to check the seating arrangement on the particular aircraft model assigned to the flight that you booked. Study the seating chart and select a window seat of your choice. Would you like a seat closer to the bathroom or away from it? Don't select a seat near the wings – it spoils the view.
The seats already taken will be crossed out. Select your seat and continue to make the payment. In case you have a connecting flight, do the same for that flight too.
If your ticket is booked through a travel agent or over the phone, request a window seat, before you pay for the ticket.
No Window Seat available
Don't be disappointed if you find all the window seats taken. Most airlines allow passengers to continue to manage their bookings. That gives you an opportunity to keep checking if a window seat falls vacant sometime later. Passengers are known to cancel their bookings, and if you keep checking the available seats on your flight you probably will find a window seat, eventually. Select the seat, and save it.
Request at the Check-in counter
Ask the check-in counter staff if a window seat is available when you collect your boarding pass. They are most likely to oblige if a seat is available.
 Alternatively, complete your check-in at a self-service kiosk, and before your print, the boarding pass, review the seat status of the flight. If you see a window seat available, select it.
Read the blog about How early you need to Check in at the Airport

Request a Fellow Passenger
It doesn't hurt to ask a fellow passenger if they would switch seats with you. If the person is likely to sleep during the flight, they'll probably not mind. Seem enthusiastic about wanting to sit on a window seat. If the other person gets the impression that this is your first flight, they will most likely accommodate you.
However, your best bet is to select a window seat at the time of booking your ticket.
Are you planning for a trip to India book cheap flights tickets to India with Taj Travel.