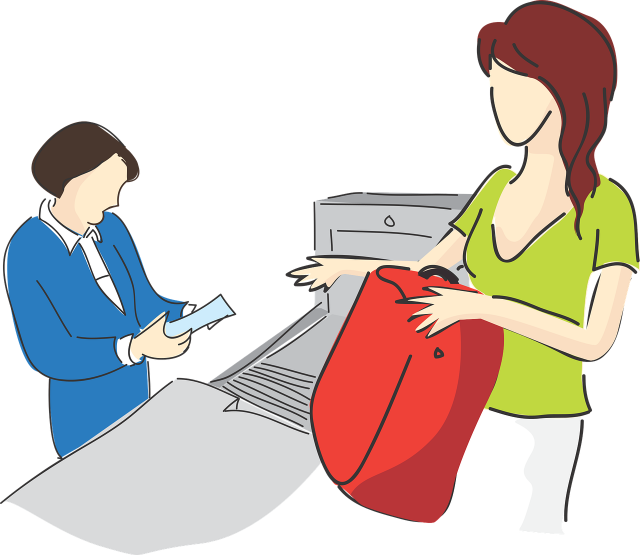 One complaint that travelers on flights to US or return flights to India have is the duration of the flight. If there is a layover involved, then it's almost 24 hours before you land, but even in direct flights, there are at least 12 to 14 hours involved. But given the location of USA and India, there is not much you can do about the flight duration. The second grouse that travelers have is about the long queues at customs. But this is one is in your hands to a large extent. Just like you can get cheap flight tickets if you can book your tickets early, similarly, there are things you can do to get through customs quickly.
Let us first look at four simple things you can do, for which you don't even need any preparation. You just need to be mindful of your surroundings, and you will see you can end up reaching home a good 30 minutes early.
When you are returning from an international destination, you are needed to declare certain things as per the lists circulated by different countries. For example, certain fruits and meats need to be declared, and these lines have many more people. You can save time by not carrying such goods so that you can get by faster in the 'nothing to declare' lines.
This might seem too simple to be true, but it actually is – stairs are faster than escalators!! Yes, although escalators are designed for speed and convenience, they end up being slower because everyone wants to use them and so there is a bottleneck at the start of the escalators, which means you spend some time waiting for your turn. You can save that time by using the stairs which are usually free.
This is another common thing you will see more people do. As soon as they deplane, they tend to celebrate their safe landing by visiting the loo at the airport, and only after they move to the immigration lines. This loses you a good 10-15 spots at the customs line, depending on how much time you take. You should either go to the loo on the plane itself just before it starts its descent, or you should wait for the customs and immigration checks to get over before going to the loo.
Earlier it was mostly jackets to be taken off during immigration checks, or laptops to be taken out of their bags. But today it is quite common to see airport and security staff ask passengers to take off their shoes as well. If possible you must select shoes which are slip on or have Velcro straps. You can not only save time in quickly taking off or putting on those shoes, but you can easily overtake several others who need to bend down to tie or untie their shoelaces.
Additionally, you can take advantage of a few conveniences that are available at US airports. Let us first talk about the newly introduced Global Entry system at US airports. It is a great way to welcome home international travelers who are returning home to the US. It is a very useful way to prescreen regular average travelers who do not have any past criminal record. So, you would be a frequent international traveler (although there is no minimum number of international flights to qualify for Global Entry) who would be categorized as low risk. There is no minimum age for this either, and for those under 18, they can also apply for a Global Entry by attaching the consent of their parents or legal guardians to their applications. In the US, there are about 45 airports which are part of this Global Entry program at present.
Another way to bypass the customs lines is the mobile passport app, which is already accepted and available at almost 30 airports in the US. The Customs and Border Protection has introduced the mobile passport control (MPC) for US and Canadian citizens to save them time when they return to US airports from international destinations. This app can be downloaded on to your smartphone from Google Play Store or the Apple Store. You will need to create a profile in which the information provided by you must match that given on your passport. Once you deplane at any of the 26 airports where this app is presently accepted, you just need to scan your passport at the designated kiosks.
The above is a combination of simple things you can do and conveniences provided by the authorities to cut down the time spent by you in customs and immigration queues. Even if you are a frequent flier, plane journeys can be very demanding and tiring, so it is a good idea to save as much time as you can in the immigration process, and reach home early.