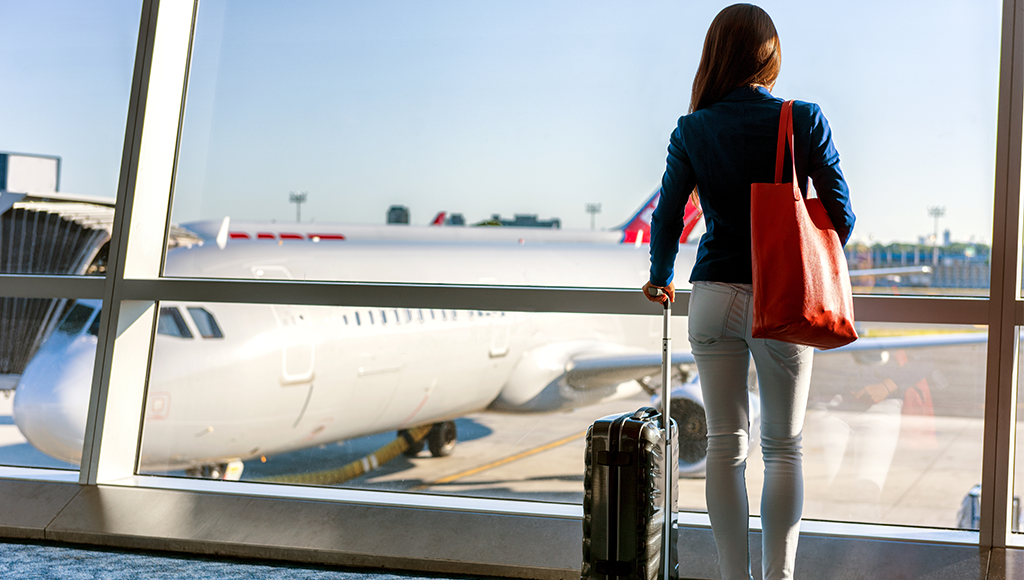 If there is one thing about travel that is not fun, it is figuring out the baggage allowance in flights on your trip. How much to carry? How much is free? How many bags are allowed? We are haunted by these questions, and as the date of travel nears, they are a litany in our heads.
Yes, rules differ according to airline and class of ticket. But there is still a basic standard that airlines must follow. This is set by the International Air Transport Association (IATA) which represents 280 airlines from 120 countries. The only non-members are Ryanair, EasyJet, Spirit and Southwest Airlines, Jetstar and Tigerair Australia. The IATA rules for baggage allowance in flights differ from the U.S.A, EU, and Canada. Keep reading to know about the Free Baggage allowance in Flights from the USA to India.
What is your Checked Baggage Weight in US Flights?
Weight concept:
According to IATA rules, the maximum weight of one bag can be 70lbs in the US. There are some airlines whose upper limit for baggage weight may be lower than IATA regulated.
Airlines set their policies for acceptable upper weight limit within 70 lbs and then decide their charge for the extra weight. Example: An airline may determine a maximum of 48 lbs baggage allowance in flights for economy class and then charge an extra fee for a maximum of 22 lbs.
The rules depend on flight route, ticket class, and frequent flyer status.
Policies for Baggage allowance in flights
Piece concept:
This concept states how many bags a passenger is allowed according to their ticket status.
The flights which follow the 'piece concept' for baggage rules are usually from the US like flights from Chicago to Bangalore, India.
Two bags, each weighing no more than 70 lbs per passenger is the standard followed by most airlines.
These bags cannot measure more than a total of 62 inches (158cm) when the dimensions: height+ width + length are added.
How much to Carry to your Cabin?
There is no IATA stated rule for the maximum weight of the carry-on baggage, but airlines impose weight restrictions usually starting at 11lbs. The IATA has imposed guidelines on the measurements of the hand baggage. The dimensions mentioned on their website include wheels, side pockets, and luggage handles.
Airlines may impose both weight and measurement restrictions.
Like the checked baggage weight, these rules also depend on flight route, ticket class, and frequent flyer status.
An additional variation in carry-on luggage weight is according to the size of the aircraft.
British Airways is generous with its baggage policy for travelers from the USA to India flights.
Economy Class passengers traveling from the USA to India can carry two bags each weighing 50.
Free Baggage allowance in Flights from the USA to India
Traveling from the USA to India on British Airways, the free baggage allowance count for first and business class travelers is there but each bag should not weigh more than 70 lbs.
What happens to Sharp Objects?
Irrespective of the material, size, or purpose of the sharp implements, they cannot be carried by you or in your cabin luggage.
Sharp objects of any kind must be packed in your checked baggage.
Similar rules apply to sports goods.
Does it Need Electricity?
We are often confused when categorizing an item like a portable electronic device.
We forget that many items besides laptops, phones, and tablets come under the distinction of a portable electronic device.
If the answer to the question 'Does it need electricity? 'is Yes, then along with your laptops, phones and tablets should be packed in your carry-on baggage.
Some electronic items require additional screening. You will be asked to remove these and put them through the metal detector separately.
Are these Items Allowed?
Medical items, gels, aerosols including perfumes, powders, etc. have specific policies that should be checked on the airline website. If you are confused about the permission to carry an item not mentioned on the website, then place a call to the airline to confirm. You may have to give up the item at the security check-in if found impermissible.
Which Carrier's Baggage Rules Apply while Changing Airlines?
When you have to change flights during your journey more often than not, it won't be the same airline, sometimes not even the same class.
As the baggage rules differ from airline to airline, you have to check which rules are to be followed throughout the journey.
According to IATA the baggage allowance in-flight rules of the MSC (Most Significant Carrier) are to be applied.
The MSC is defined as the carrier crossing the First Sector/Tariff Area 1.
Information on what is considered the First Tariff Area will be mentioned on the airline website.
Rules for US flights are different from the flights flying to other places.
Who has the Lowest Baggage Rates?
This is a hard question to answer as baggage rates are continually changing. According to a government report revealed by USA Today in 2016, a stunning $7 billion is spent by consumers on baggage fees and flight changes. It is a vast source of income for the airlines and often a source of pain for the flyers. JetBlue and Southwest are the only two airlines with no baggage fares on a specific number of bags subject to the type of ticket. Some of the airlines with low fares are Allegiant, Frontier, Spirit.