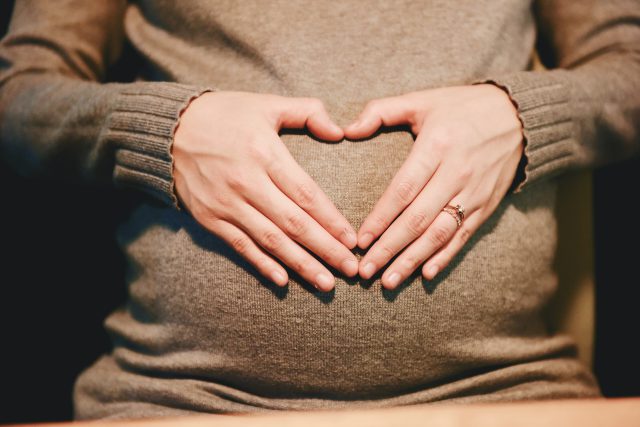 Who hasn't heard about a woman who delivered her newborn baby whilst boarding on an airline? Honestly, this is not a norm, and this happens so rarely that it ends up as an evening TV news. The onset of labor while in the air is usually not due to the flying itself, but, its due to the unpredictability of when labor is about to begin. The closer the due date, the chances of labor is high.
The rule of thumb for both foreign and domestic trips matters in the pregnancy case is to follow your body signals. Before jumping to any conclusion, make sure you know a few of the things about traveling whilst being pregnant:
Traveling By Air During Pregnancy:
Whether you are going by train bus or car, it is safe to travel whilst you are pregnant; although, there are certain things to consider that could make your journey more comfortable and safer.
The majority of airlines allow pregnant women to travel through the eighth month. But, if you have permission from your healthcare provider, then you can travel during your ninth month also.
Most airlines have smaller bathrooms and narrow aisles, which is a challenge for the pregnant woman to walk and uncomfortable when using the bathroom. Because of turbulence, that can shake the plane, make sure you are keeping a hold on the seat backs whilst navigating the aisle.
It's better to choose an aisle seat as it will allow you to get up easily to reach the bathroom or just to stretch your back and legs.
If you are traveling in a small plane, make sure to avoid an altitude above 7,000 feet. Pressurized cabins must be avoided strictly.
NOTE: Avoid traveling from 32 weeks through birth who are expecting to have complicated pregnancies with factors for premature labor, such as mothers carrying multiples.
Certain risk factors that warrant travel considerations include:
Cardiac disease

Severe anemia

Respiratory disease

Current/recent bone fractures

Recent hemorrhage
Keep Yourself Safe and Comfortable:
Use soft drinks or canned juices as alternatives.

Drink plenty of bottled water.

Avoid vegetables and fresh fruits unless they have been cooked or can be peeled (such as banana or an orange).

The milk must be pasteurized.

Make certain that all fish and meat has been cooked properly; if you are not sure, do not eat.
Make Best of your Travel while Pregnant
Take your favorite pillow.

Dress comfortably in loose cotton clothes and also, wear comfortable shoes. No heels!

Carry dry fruits in your handbag.

Plan for air journey with a halt for rest stops, stretches, and restroom breaks.

Always carry your medications and reports just to avoid any chaos in case of an emergency.

Most importantly, enjoy your trip!
The Question States: Is it safe to fly during pregnancy?
If you are healthy and pregnancy is straightforward, flying won't cause any harm to you or your baby. When we talk about the safest time to fly, definitely, before 37 weeks. From 37 weeks, you are considered full-term, so there is a possibility you could go into labor anytime. If you are expecting twin pregnancy, the safe time to fly is before 32 weeks.
All you need to do is get an advice from the doctor if by any chance you might face any medical problems during your pregnancy, such as high blood pressure, spotting, or diabetes. If you have had any previous early birth, feel free to have a word about your GP. Clearing every minimal detail is mandatory and important.
Your second trimester – 14 weeks to 27 weeks, is the easiest and best time to travel. Morning sickness as always will be there, your energy levels will be higher too. Not to forget, your bump will cause you less discomfort during the journey.
There are many airlines that don't allow pregnant women to fly after 37 weeks. They might ask a letter from your doctor after 28 weeks that hold the confirmation about your due date and simultaneously mentioning that your pregnancy is straightforward and healthy. Make sure you keep this and all your maternity notes in your hand luggage, just in case the staff might ask during boarding.
Likewise, travel policies and conditions vary with each airline(s), so make sure you always check requirements and restrictions when booking the trip. Don't forget to take an urge to know how many weeks pregnant you will be while returning. It is also a good deed to check with your travel insurance that can cover any medical care, early birth, or anything related to pregnancy. It is also mandatory to be aware of all the medical facilities that are available at your destination.
Flying during pregnancy can somehow increase the risk of developing deep vein thrombosis (DVT). To reduce this risk, wear compression stocking or socks during the flight just to keep your circulation flowing.
Hey there! Mothers, precaution is everything you need to take care! Good Luck with that!
Have a Safe and Comfortable Flight!