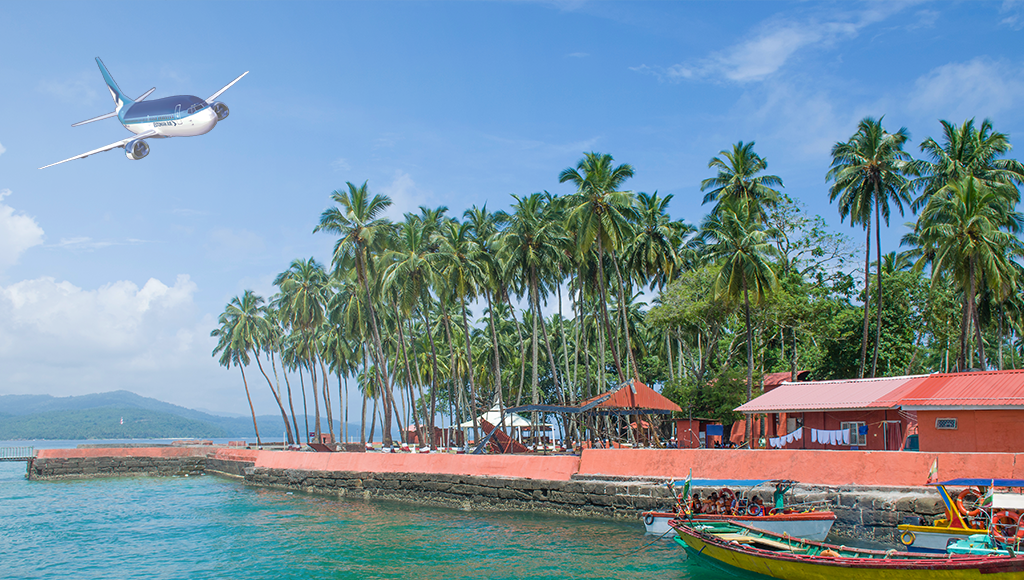 Life's good on holiday, and if you are a beach lover, it is also going to get easier for you with this article. A lot of us have already heard about the beauty of Andaman and Nicobar Islands. The white sand beaches, beautiful palm lines, and tropical rainforests are no less than any other foreign beach. Situated on the Bay of Bengal, these are around 300 islands with a breathtaking view and surreal calmness. For all the beach lovers out there, Andaman and Nicobar must be your next destination for relaxation and super fun holiday. If you are finding for the Cheapest Airfare to Andaman and Nicobar Islands, then you are at the right place.
CLICK HERE TO GET EXCLUSIVE FLIGHT DEALS
Top 7 Tips for Finding Cheapest Airfare to Andaman and Nicobar Islands
It might get tricky to get the cheapest airfare to Andaman and Nicobar Island or best flight deals for the same. Usually, the flight tickets to India are up during the peak season time, and they tend to be very expensive than the usual dates. But do not worry, we will provide you with the best tips and tricks for flight tickets.
Book Flights in Advance:
It is always advisable to be prepared in advance. Usually, you get good offers when you book in advance and have your trip planned. By doing this, you can save some of your money and invest it on a real good holiday. Booking flights in advance can also make you alter and make required changes in the trip in case of emergencies.
Search for The High Vs. Low season:
Flight tickets and hotel rates tend to be very high during the season and if at all you want to have a limited expense holiday, then choose between months that will provide you with the best flight deals in the low season. A pocket-friendly holiday can be enjoyed during the low season.
The high season for Andaman and Nicobar Islands are from October to April and the low season starts from June to September. So, if at all you want to visit now, be sure you have all your bookings in place to get the best deal. Or plan accordingly.
Searching On Multiple Departure Dates:
There are times when we decide on a holiday, and the tickets are very expensive. In that case, you can choose the dates when the tickets are reasonable.
Search for Flight Ticket Sale:
Look out for special occasions or festivals as usually around this time flights offer good discounts. Book your tickets during the sale to avail the best offers for your destination.
Look Out for Direct Fights Vs. Connected flights:
You can sometimes save some money when you decide to go with in-direct flights. We all have a misconception of flight tickets being cheaper for direct flights. It is usually the other way round.
Weekdays vs Mid-Week Flights:
Like we all know, the flight tickets are higher on weekends. So, what you can do is book a mid-week flight and save some money for the trip.
Booking Flight Tickets After Midnight:
This trick can come in handy as there is very less traffic on the website after midnight and this would help with some savings as well.
The above 7 tips which are helpful to get the cheapest airfare to Andaman and Nicobar Islands and save big on your wallet.