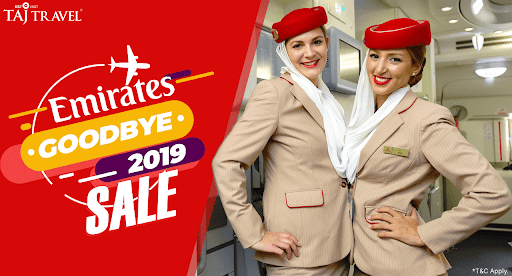 To Avail Emirates Goodbye 2019 Sale Click on the Red Button below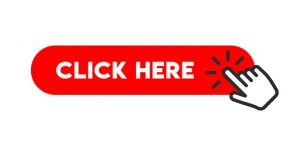 Emirates goodbye 2019 Sale
Emirates is one of the very few airlines in the world that commands a fan following like no other. Emirates has remained a darling among the Indian American communities for a very long period of time. This year Emirates has launched Emirates goodbye 2019 sale for its customers who are looking for a cheaper option to travel to your favorite location across the world. These special sales are limited to certain routes. Emirates deal is applicable for both economy and business class flights. Hence traveling long distances on a flight will remain a comfortable experience. If you are looking for a long distance flight then Emirates is the best. 
What makes Emirates year end sale special
Emirates has been constantly ranked by travelers as one of the best airlines to travel. The services offered by the airline is second to none. The airlines have some of the coziest seats in the industry, these seats can make a long journey a comfortable endeavor. The entertainment system offered by Emirates has no parallels in the industry as well. The connectivity that is offered by the airlines makes it the first choice among people traveling to Europe and Asia. 
Emirates year end sale and India
Peple who wish to travel to India between January 11, 2020, through November 15, 2020, can avail of this offer. People who are looking to travel to all the major cities in India to and fro can use this opportunity to get a bargain on the same. Unlike other airlines Emirates always offer standardized services making the entire process of flying an enjoyable experience. If you are planning on coming to India but the prices of flights are too high call Taj Travel to get unpublished fares, these fares are usually cheaper than what is available on the website. The discounted price updates usually happen very fast, hence, the chances are that you will get a good deal for your round trip. 
Plan a trip to an exotic location
Emirates goodbye 2019 sale offers customers an opportunity to travel to exotic locations like Dubai, Milan, Johannesburg, India and so on at an affordable rate. The savings get even bigger if you travel with your family. When you add up all the possible savings that are generated by flying to the location of your choice it makes a great sense to avail of this offer. 
Terms and Conditions
Savings shall only apply to round-trip Economy Class and Business Class tickets.
The purchase must be made between December 17, 2019, through December 23, 2019. 
Economy Class
Travel Period: January 11, 2020, through November 15, 2020

All travel must be completed by December 10, 2020

7 Days advance purchase is possible

Blackout dates: July 5, 2020, through September 2, 2020

Minimum stay: 7 days

Maximum stay: 2 months
Business Class
Travel Period: January 11, 2020, through November 15, 2020

All travel must be completed by December 10, 2020

Advanced Purchase: 21 Days

Minimum stay: 7 days

Maximum stay: 3 month