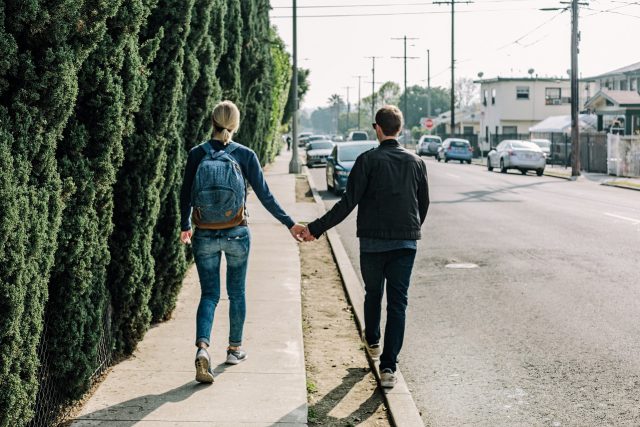 Romancing in shopping malls is passé. If you want to spend quality time with your partner and create lovely memories that you will cherish later, then you need to plan special activities that the two of you can enjoy. You can always go for a movie or dinner at a swanky restaurant, but these are things that every other couple does. Forging a special bond demands time and effort and of course planning.  And what better way to make that happen than exploring the city or going on a trip together. Bangalore has some truly fascinating locations that make for a wonderful, relaxing getaway.
CLICK HERE TO GET EXCLUSIVE FLIGHT DEALS
Thottikallu Waterfalls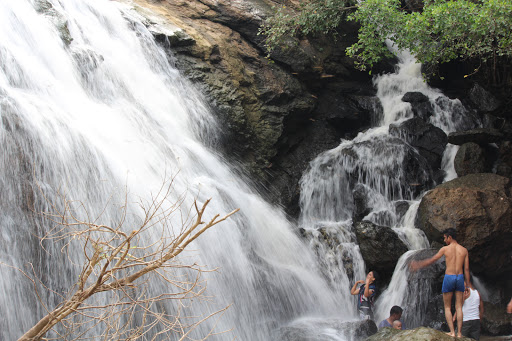 Thottikallu falls also known as the TK Falls are just 25 km from the city. The falls are in their full glory during the monsoon, when there is abundant water that creates magnificent milky white cascades. The rains bring alive the surrounding area and paint it in hues of green. You can take a dip in the pool created by the falls or venture deep into the water and stand under the dropping water. Carry a picnic lunch and enjoy your time together, surrounded by nature.
Grover Zampa Vineyards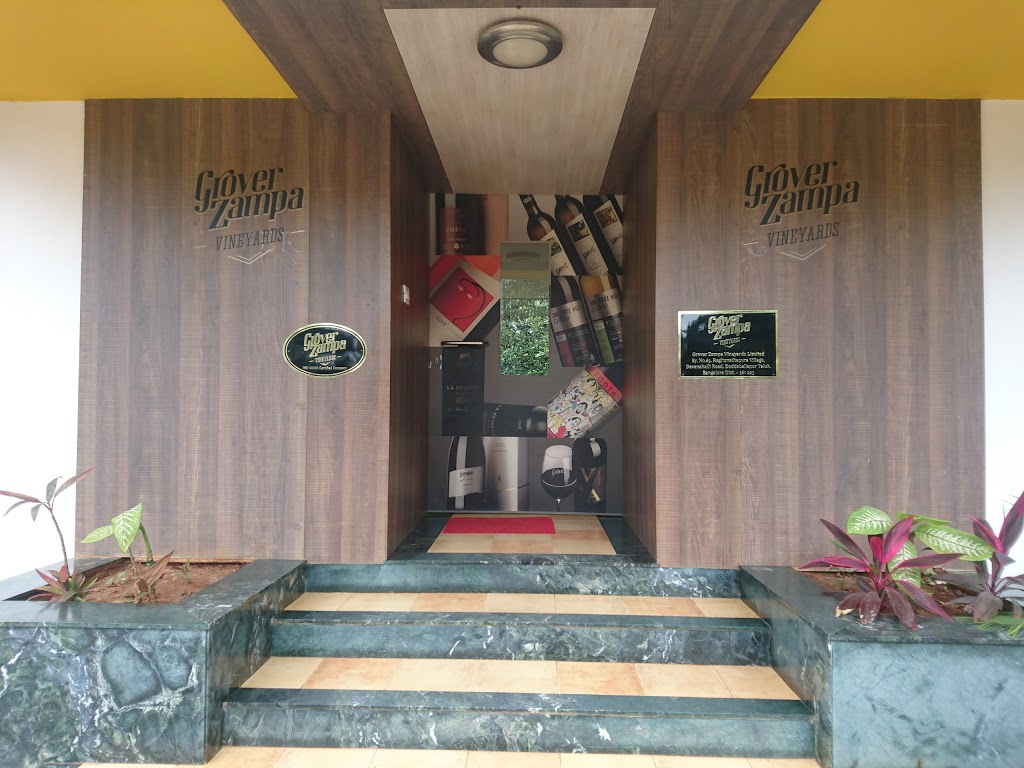 If your partner and you like to sip wine, then the Grover Zampa Vineyards are an ideal getaway. What better way to spend tie together than walking hand in hand through a vineyard.
The vineyard opens at 10:00 hours and you can go for a lovely tour, and witness the different processes involved in the making of wine. The best season to visit the vineyard would be between February and April. It is the harvesting season and the vineyard is a riot of colors, with juicy bunches of grapes ready to be picked. You can walk around the factory and also indulge in the wine tasting session.
Riverside Camping in Sakleshpur
Riverside Camping in Sakleshpur a unique experience that will prove to be memorable as well. The camping site is around 220 km from Bangalore along NH75 and takes approximately 3 ½ hours to reach. But, it is worth the drive.
Located on the banks of the Cauvery, the place offers scenic beauty. Tents for two are set up on the location and can be booked in advance. You can just sit by the bank of the river and soak in the natural beauty of the place, as the river gurgles along, and at night, watch the myriad stars, twinkling in the night sky.
There is a lot to do on the campsite, including a host of adventure activities such as trekking, zip lining, Burma bridge, mud volleyball, badminton, cricket and bonfire nights. Meals and snacks are included in the package.
Bannerghatta National Park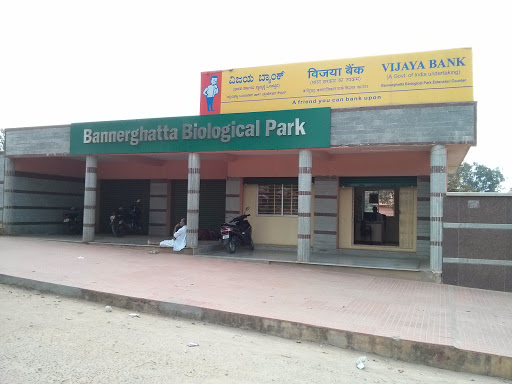 If you are a couple that loves the outdoors, with a bit of excitement then the Bannerghatta National Park is where you should head. There is a lot you can do in this one place, situated around 45 km from the city.
The park is an animal lover's paradise. It has a zoo, an animal rescue centre and a pet corner. But that is not all; there is also a butterfly house with some exotic and rare species, a snake enclosure and an aquarium.
Once you have done seeing the animal enclosures you can go on a safari or trek along marked routes and discover ancient temples, in the area.
Read more about the Romantic destinations in North India to visit on this Valentines Day
Thattekere Lake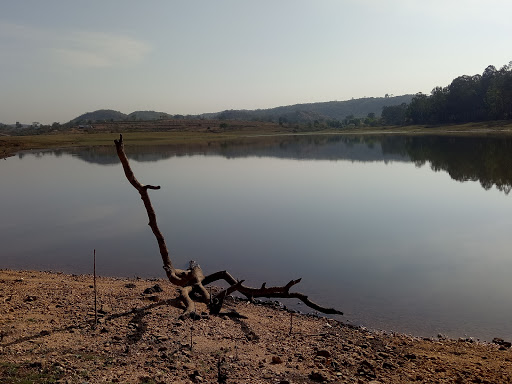 Thattekere lake is about 60 km from Bangalore and around 20 km from Bannerghatta National Park. You must visit this place if you have the time. Entry to the Thattekere lake is restricted and is, therefore, less frequented by visitors. To enter, you will need a permit from the Forest Department.
The lake itself is beautiful, serene and scenic, and it is easy to spot some rare birds, such as little green bee-eaters, sandpipers, lapwings, quails, stilts, storks and Indian rollers and more.
Hebbal Lake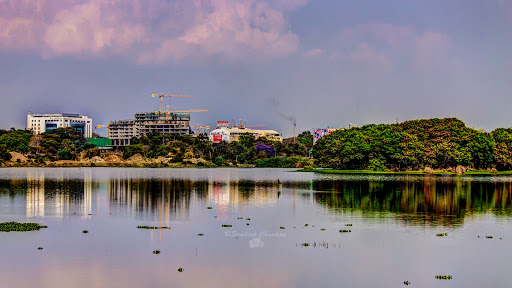 This is another lovely destination for some bird-watching. The Hebbal Lake is at a distance of 12 km from Bangalore and perfect for a day trip. It is a huge lake, but only a part of it is accessible to visitors.  It has a very picturesque landscape and the peaceful environs will give you respite from the hustle and bustle of city life. You will love the birds in their natural habitat. In winter the place sees a lot of migratory birds. It is common to find swallows, tailor birds, kingfishers, herons, Pale-billed flowerpeckers, pelicans and spot-billed ducks and other water birds.

CLICK HERE TO GRAB OUR EXCLUSIVE FLIGHT DEALS
Bangalore Palace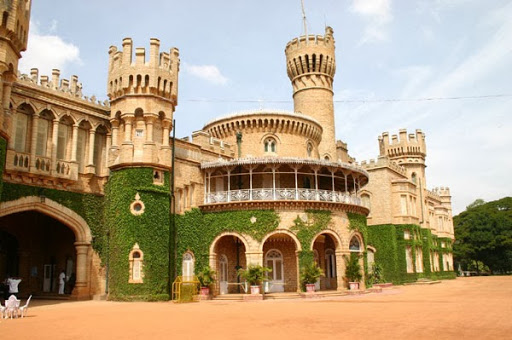 If you want to make your partner feel special then a trip to the Bangalore Palace is highly recommended. The palace is open between 10:00 – 17:30 hours and provides a perfect setting for a date. The palace itself is regal and its grandiose is breath-taking. It is modeled after the British palaces, with turrets, battlements and fortified towers and ivy climbing over it. Its sprawling grounds add to its magnificence.
Take your lovely lady for a ride in a horse-driven carriage and make her feel like a princess.  
These are the 7 thrilling destinations in Banglore, which you don't miss when you are traveling with your partner. Explore these beautiful locations, spend quality time together and enjoy yourselves.