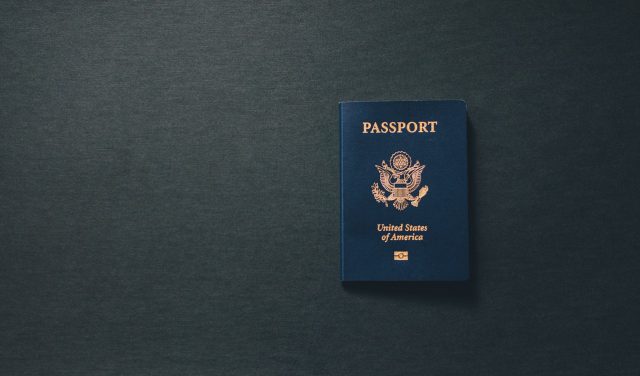 What would you do if you wanted to go on a vacation, to someplace exotic, but the only thing that held you back is your not having a valid passport? What if I were to tell you that it is possible to go on a long-distance vacation, to some of the world's best exotic places, without a passport! It is true. American citizens can travel to distant overseas destinations, without a passport.
And these travels are perfectly legit and sanctioned by the US Customs and Border Protection. You can visit any of the following destinations with your driver's license. Here is a list of six destinations that you can head to, without your passport.
Northern Mariana Islands
The Northern Mariana Islands make for a wonderful getaway. The beautiful Islands witness a lot of football, from Japanese and Korean tourists, and of course from Americans as well.
The Micronesian islands cover five sovereign countries. The islands have a long, interesting history, governed as they were by different rulers. They were under the control of the Spaniards in the 16th century, while the Japanese forces took over the islands during World War II. Today, three of the Micronesian Islands are part of the US territory, including the Mariana Islands, and they have been since 1944, from the time of the Battle of Saipan.
US citizens can freely visit the Northern Mariana Islands, Wake Island and Guam, without a passport. Saipan is a great place for anyone interested in history. It is dotted with museums and war memorials, which tell a lot of the island's history. And, there are two shipwrecks from the Second World War, just off the coast.
The Grotto is another interesting spot. A limestone cavern with a 70-foot drop is a go-to place for thrill-seekers who can dive into the deep, blue waters. Reef sharks and sea turtles inhabit the waters and are easy to spot. Steps lead down to the deep pool at the base of the grotto. Visitors can also take a boat trip to the lagoon close to Managaha Island or go scuba diving.
Saipan has quite a few two, three and four-star properties that offer a comfortable stay.
United States Virgin Islands
The United States Virgin Islands comprise mainly of three islands, namely St. John, St, Thomas and St. Croix, with a few smaller islets scattered around. The United States Virgin Islands are a popular tourist destination and receive over 2.5 million tourists, each year.
Each of the three main isles has something exclusive to offer. St. Thomas island is a shopping haven, and tourists can spend countless hours shopping at high-class boutiques and jewellery stores. St. John island is known for its national parkland with a diverse range of flora and fauna. St. Croix island is home to beautiful Dutch-influenced architecture and is a honeymooner's paradise.
There is plenty of accommodation available on the three islands, from luxurious hotels to resorts.
Travelers to the United States Virgin Islands can visit the adjoining British Virgin Islands but will require a passport to do so.
Puerto Rico      
Puerto Rico is another group of islands, in the Caribbean that American citizens can visit, without a passport or visa. Warm tropical weather, lots of sunshine, sandy beaches and azure waters, are what Puerto Rico offers. Also, visit the tropical rainforests and the mountainous interiors, while you are there.
A visitor can kayak in one of the three bioluminescent bays in Puerto Rico, a rare experience, considering that there are only five bioluminescent bays in the entire world.
Puerto Rico is located between the Caribbean and the Atlantic and is at a distance of around two and a half hours flight from Miami. Visitors often find themselves enamoured by the various ethnic influences that they encounter on the chain of islands. It is a beautiful amalgamation of African, Spanish, Latin American and American cultures.
Guam
Guam has a pretty similar history to that of the Northern Marianas. It was a Spanish colony, until the second World War, when it was taken over by the Japanese Forces.
Today approximately one-third of the island is occupied by the US Navy, the US Air Force, and the US Coast Guard.
However, the rest of the island remains a major tourist attraction. There is a lot that visitors can do here, in terms of entertainment. There is snorkeling to be done at Tumon's beaches and/or diving where amazing underwater marine life can be viewed, in the clear waters.
Two Lovers Point offers a breathtaking, panoramic view of the Philippine Sea, from a height of just 400 feet, above sea-level.
There is lots of accommodation to choose from in both Tamuning and Tumon.
American Samoa
American Samoa is a group of two atolls and five volcanic islands, situated between the Cook Islands and Fiji. American Samoa is for the adventurous, you do not want to go there if all you want is a luxurious vacation.
It is quite a remote, off-the-beaten-track kind of destination, perfect for the adrenaline junkie. The islands have limited accommodation and tourist infrastructure, but there are plenty of places that serve regular fast-food cafes, to get you through.
But it is picturesque, with virgin beaches, jagged, but majestic coastlines formed by lava and stunning coral-filled blue waters. It is desolate and eerily beautiful.
And when you are here, try some fresh seafood, especially lobsters, at Tisa's Barefoot Bar.
Hawaii
Hawaii is perhaps on every tourists' must-visit list. Hawaii is a beautiful tropical island and has everything to make a perfect holiday. White, glistening sands, crystal-clear waters, to enjoy snorkeling, warm, tropical sun, and volcanoes, both active and dormant.
Hawaii is a five-hour flight away from Los Angeles airport. And free for Americans to visit.
However, it must be noted that air passengers will require a passport to return to the US, from all the places listed above. Travelers who do not have a passport can use a passport card or an enhanced driver's license to visit these places, by land or by sea. A passport card is a small photo Identification card, issued by the US Government, that doubles up as a document to enable international travel, between the US and the above-mentioned territories, while traveling by land or by sea.