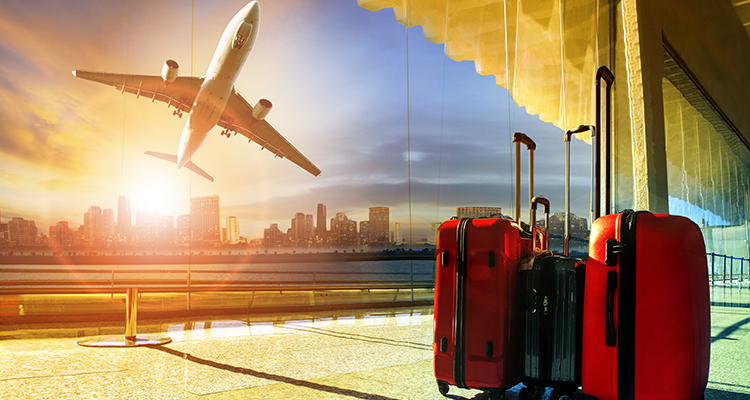 If your baggage goes missing, delayed, or damaged on a flight, what kind of compensation are you entitled to? Compensation for your mishandled luggage from airlines depends on whether you're traveling on domestic or international flights. A dozen suitcase has rolled by, but definitely not your bag; slowly you realize that the airline has lost your luggage.
During a flight, there are hundreds of things can go wrong, and they usually do. You might delay your booking so much that you end up paying a lot of money for your flight tickets. You might get stuck in traffic on your way to the airport, making you miss your flight. A flight might get so delayed that you might miss the onward connecting flights. You might have excess baggage for which you need to pay. And worst of all, your luggage might get delayed, or not arrive at all.
For travelers by air, one of the biggest fears is that of arriving at your destination and the realization that your luggage has not shown up. If the airline is good, they will usually retrieve your luggage and have it sent to you within a day or two. But if you are unlucky, the luggage would be lost forever. Whether it is lost or just delayed, there are regulations for giving due compensation to the traveler.
As far back as in 2013, the Department of Transportation (DOT) in the United States announced good news for travelers of flights to US or flights to India from the USA. It announced that airlines must reimburse up to an amount of $3400 for any reasonable expenses due to your luggage being delayed by them. This is just to take care of additional expenses you might have to incur on account of your luggage arriving late. For example, if you are traveling to participate in the Boston Marathon, and your running gear is inside the piece of baggage that has got delayed. In that case, you need to keep receipts of all the new gear that you will buy, and the airline is liable to reimburse you that amount.
If their luggage is delayed by more than a day, then you are also eligible for a daily allowance of about $50. This is for more basic things like toothpaste, underwear, toiletries, combs, etc. These daily allowances can be set off against the overall compensation mentioned above, or they might be over and above the lump sum compensation amount. The details would be provided in the 'terms and conditions' of each airline on the back of the ticket.
On the other hand, if the luggage is lost forever, you are liable to be compensated for replacing the luggage and all or part of its contents. If the luggage you lost had contained anything that was perishable or fragile, you are not likely to be compensated for its value. Similarly, if it had contained anything valuable (like an antique painting) which had not been intimated separately to the airline before boarding, that too might not be eligible for full compensation.
When it comes to international flights, the question of currency might come in. The traveler might be traveling from a country with currency A to a country with currency B, and the traveler himself or herself might be the citizen of a country with currency C. All of this might make the question of compensation very difficult to calculate. That is why the international convention for air travel compensation uses the concept of a Special Drawing Right (SDR). This makes it easier to calculate the compensation amount. It is a combination of several major currencies of the world.
Exclusive Flight Deals to India
One thing that a traveler needs to be aware of before claiming compensation is that every airline has a specific time frame within which the claim is to be submitted. If you are not aware of that and take more time to press claims, you might lose out because of this clause. The best strategy is, therefore, to seek out the 'Lost and Found' section or 'Missing Baggage' section of the airport and submit your claim before you leave the airport.
Every airline might have slightly different rules for the time frame, but in general, the claim for delayed luggage will not be accepted after 21 days of the flight date. The claim for lost luggage can be pressed only after 21 days have elapsed after the flight. If you have got your baggage but you find some items missing from it or damaged, then you need to claim within 7 days of getting your luggage. If the luggage itself is damaged and you wish to claim for damages, you need to do that within 7 days as well.
There is a lot of paperwork involved in making a claim for getting compensation for lost or delayed luggage. The flight documents like your boarding pass and the luggage tags (your copy) will need to be duly submitted. You have to show your PIR (Property Irregularity Report) which you must file as soon as you reach the airport or within the timelines mentioned above. If you had to buy things because of the delayed luggage, you need to be able to produce receipts for those purchases. If there are things which are missing from your luggage, you need to produce purchase receipts for them.
Apart from these supporting documents, you need to make a written claim as well. Some airlines have a format for the same, but most airlines ask you to submit a written complaint on paper. This letter or proforma must include all details of the flight including date, destination, flight number, etc. The details of where and how the luggage went missing would need to be provided in full. Then the complete list of missing/delayed/ lost items inside your luggage needs to be provided. Additionally, the new things that had to be purchased due to a delay need to be listed.
There are many airlines that take a really long time to process delay/loss claims for luggage, so you must apply for your claim at the earliest. All set? Now, book your airline tickets with Taj Travel to get an amazing flight journey.