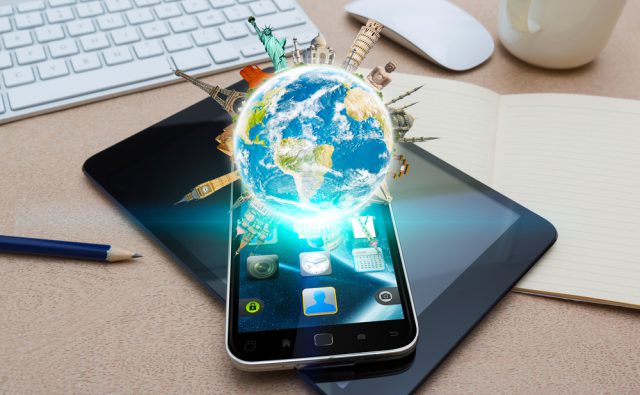 The never-fading charm of the cities of Europe seems to grow with each passing day. Experiences make the heart grow fonder. Man always reaches the embrace of Europe in the desire to quench their thirst for nature. Europe is a continent that gives travelers' experiences that run a thousand years. With the ever-growing fondness of its cities, the desire to travel to Europe seems to only grow. Most of the tourists here are Americans who come to experience this culturally dynamic continent. Choosing the best Europe tour package from USA is as important as preparing your itinerary for your Europe tour. It is because the vastness of this continent cannot be covered in a single trip. 
Located entirely in the northern hemisphere, this continent has very closely bound cities. Being so closely bound but so radically different, Europe has sharp cultural and traditional vastness. Culture and traditions are the heritage that has been the jewel of all European cities. Cities like Italy, France, and others speak of an experience that lingers in your minds long after you've lived it. Having planned everything, like your Europe tour packages from the USA, pick cities to suit your expectations. 
Exciting 12 Day Europe Tour Package
An Amazing Trip to Europe
To witness all the beauty that nature and man have to offer, visit Europe. Europe is sure to be an experience of:
Artistic heritage

: The continent is filled with museums, monuments cathedrals, castles, and all such beautiful structures. It all speaks a language of art and is the pride of the continent. With the revered churches in Rome to monuments that speak of skillful architecture, Europe is amazing. The intricacies of the architecture standing tall speaks of empires that have long been gone. Speaking tales of a forgotten civilization, Europe has tales that will help you relieve them. 

Culinary traditions

: Ranging from tangy to sweet, Europe has a cuisine to suit each tongue. From a platter of variety, Europe offers you, to pick your yum. From Italy to Spain, every city has a taste you will savor for a lifetime. Take your time to look for your cuisine rather than the restaurant. 

Nature

: The beautiful scenic drives and sunset/sunrise spots are the major attractions of Europe. Europe allows you to capture nature at its best. The vivid reality will leave you spellbound every single time. Nature seeps through the soul to help you feel at peace. Traveling should be one that would refresh your body and mind. And no place can help you better than Europe.

Fashion

: With the fashion capital of the world, be ready to load your shopping bags. Europe will provide you insights into the latest fashion trends. Paris and Rome will give you a wardrobe to be envious of.
Europe offers you all this and more. The beauty of this place cannot be covered in words. You should visit it once to witness its charm. Europe tour packages from USA offer intriguing and enticing packages to suit your fancies. Each city in Europe has its own set of surprises. You will enjoy every part of your trip. As Rome was not built in a day, hoping to experience all in once would be grossly inconsiderate. The diversity in the culture and traditions of each city is an overwhelming experience. Different cultures, mouth-watering food, and romantic places is what makes Europe the favorite of tourists. 
Plan USA-Europe with Taj Travel
Making an itinerary for your first trip to Europe or even the fifth is a must. To cover everything in one tour, cramming your day with places to visit will ruin your Europe experience. Like any agency would plan your tour, say, Europe tour packages from the USA, you plan yours.
Exciting 6 Day Europe Tour Package
Budget
Save your pockets, the shallower the better. Plan your budgets and stays in the cities. There are vast differences in the prices in the cities throughout Europe. It may often drain you financially towards the end of your trip. Hence, plan well. Taj Travel, one of the leading travel agencies in USA help to help your Europe trip pocket-friendly and attractive. 
Destinations
Pick a few, but pick your heart. Home is where the heart is. So pick your destinations to make your heart feel at home in the warmth of Europe. Don't cram your tour with too many destinations that would become difficult to cover.
Accommodations
Know that you are not there to stay in hotel rooms, you are there to travel. Try spending less on your accommodations. Stay away from your hotel all through the day, crash peacefully there at night. The more lavish your stay, the lazier you will be to step out. This is bound to lessen the time you will have to soak in vivacious Europe. 
Local transportation
Not choosing local transportation is the most common error made by travelers. Use the facilities of the local transportations, like trains or buses. They help you see authentic Europe. Touring around the city with the locals will help you bond better. You will be able to understand each city in a better manner. This option being economically viable enhances the satisfaction of your tour. Local transportation will assist you in seeing Europe you won't be able to see yourself. 
Travel insurance
This might sound absurd in the context of factors aiming to help you plan your Europe trip. Traveling with insurance secures you and your travel. In any case of unforeseen circumstances, your travel insurance covers you. From flight cancellations to medical emergencies, they will have you all covered. Thus, traveling with insurance backs you up in any case of an emergency. 
Pack 
Pack according to any necessity which might arise, so that you're not running from store to store. Start packing weeks before you leave, gathering all you might need and want. Packing sufficiently will be helpful if started a little early. Last moment packing will mean missing out on a lot of essentials. Plan your packing according to your cities. Do your research and make sure you've got all the essentials. 
Itinerary
Make a daily itinerary that will help you keep track of your tour. This is apart from the whole trip itinerary. Escape the fear of missing out on the best parts. Keep a track of time and your itinerary requirements. This will help you cover all that you want to see. And also keep track of all that you've already witnessed. Buying Europe tour package with Taj travel will ease your plan and improve the comfort of Europe itinerary. 
With the above-mentioned factors in place, you're good to go. Enjoy and soak in all the goodness and beauty each city has to offer. Take your time. Be sure of your expectations from Europe and choose your destination cities likewise. 
Europe is a continent of exotic culture and traditions. It would never disappoint you. So pick your bags and book yourself Europe tour packages from the USA and get going!