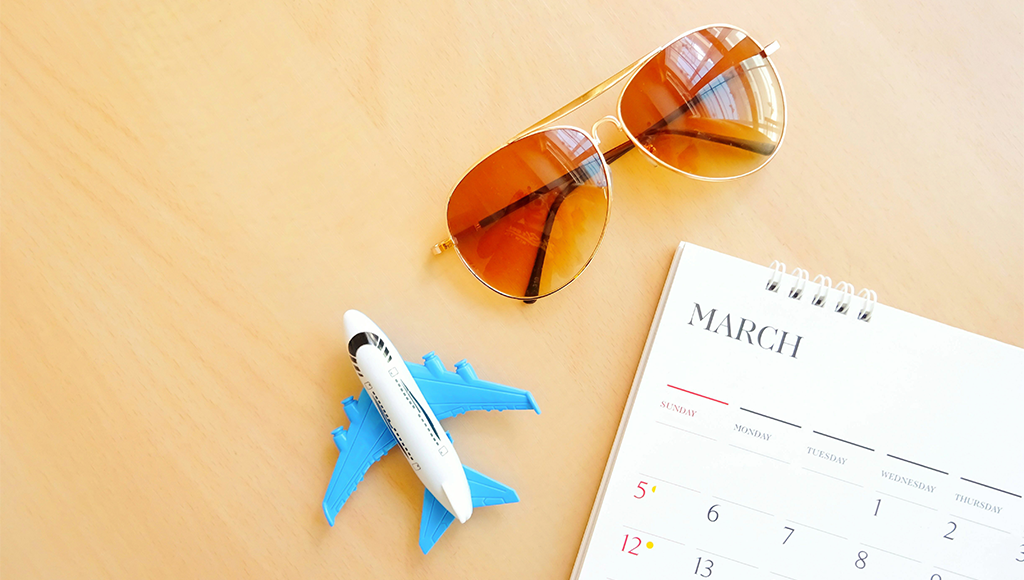 Looking for the best travel agency to plan a perfect vacation after your monotonous life?  If you are craving some sunny Indie vibes, the "golden sparrow" beckons you. India is a country where you can soak yourself in every possible mystic and exotic experience, without burning a hole in your pocket.
CLICK HERE TO GET EXCLUSIVE FLIGHT DEALS
The diverse geography acts as a major USP for India, thereby making it a universal favorite. From long sunny beaches and blue waters to snow-capped peaks, every second spent in this spectacular nation promises to fill you up with colourful memories and tales worth sharing for years to follow. To enjoy all those factors you should aware of the cheapest months to book flight tickets to India.
But for the best moments, you need guidance to help you pick a suitable time of the year to book airtickets to India. And for that, you need to give this article a thorough read.
Months to Book Flight Tickets to India in Three Main Season
Peak
Off-Peak
Shoulder (in between)
There's a change in fares according to these three seasons. Your flexibility with travel dates will be very helpful in you getting the lowest flight deals to India. While traveling during peak season, try to make reservations in advance for better seat availability. Some airlines apply weekend surcharge from Friday to Sunday.
Flight Tickets with Low & High Airfare to India
Fares are generally lower between April 1 – May 30 and September 1 – October 31.
Consequently, fares offered are higher between June 14 – July 14 and December 12- 24 since this is the peak season.

Important Season for Traveling to India
Off-Peak season – Jan 15 – May 30 & Sep 10 – Nov 1
Shoulder season – August 5- 30, Nov 10 – Dec 10 & Dec 28 – Jan 30
Peak season – June 9 – July 28 & Dec 1 – 27
Cheapest Month of the Year to Fly to India
According to a survey by The Economic Times, the cheapest month to fly is February. During this month, you can save more than 18% on airfare.
Advance Flight Ticket Booking, i.e., Booking 22 weeks in advance can help you save more than 15%. Budget airlines tend to increase the fare manifold at the last minute due to high demand. The climate throughout India in February is very pleasant as the receding winter chill is still present. The weather in the peninsula is pleasant and not too humid since the monsoons won't be arriving for a couple of months.
Low Airfare Month to Book Flights
For even lower fares, the months between June and September are considered the best. Offseason encourages airlines to come up with a lot of attractive offers for travelers. But the terrains worth visiting are off limits during monsoons. High altitude mountainous regions get extremely dangerous due to the risk of landslides and cloudbursts. Similarly, coastal regions are on high alert for tsunamis and high tides.
Excluding these terrains, one can still visit the picturesque towns in the plains or desert regions of Rajasthan and Gujrat. Even the waterfalls in Maharashtra, Madhya Pradesh and lower hills of Uttarakhand will help you capture the real essence of the Indian monsoon.
Booking Cheapest Flights to India with Taj Travel
Different seasons showcase a different India, but each one of them will give you your own little story of this magical land, depending on your perspective. No matter whether you are travelling from Orlando to Kochi or Dallas to Chennai or Seattle to Jaipur or any other locations, Taj Travel will make sure to book your cheapest flights to India in advance booking.