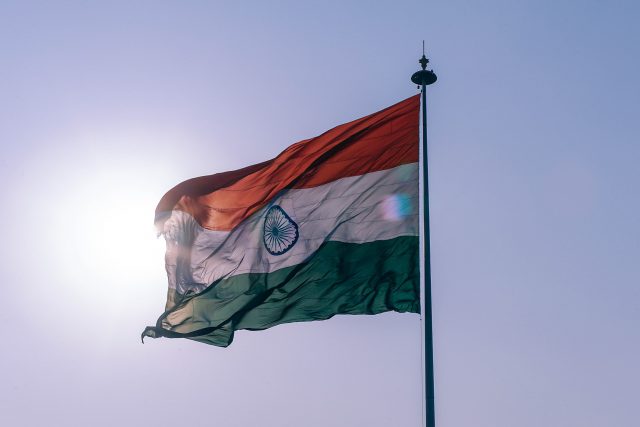 You must be smiling at your brilliance for getting the cheapest flight ticket to India. It's downright possible, but the passenger seated next to you may have paid 20% lesser than what you have paid for your ticket.
Grasping airline ticket pricing economics is the key to save more money on air travel.
Cheapest Flight Tickets
Visit any website to compare multiple air-travel booking sites and book your tickets to your favourite air travel destinations to India. You have the privilege of getting all airlines to fare in one site at bargain prices.
First or Business class tickets are expensive, whereas Economy class air tickets are priced lesser in regular periods. During vacations, festivals and on important occasions when you have to travel immediately, you may have to shell out five times the normal fare.
This burns a hole in your pocket.
Reasons for differential pricing for air-tickets
Airline tickets booked in advance especially for vacations, special occasions, planned business or corporate meetings are affordable and cheap as compared to urgent bookings of air-tickets which are very expensive.
The airlines follow a demand and supply formula for ticket price surges. When demand levels go up, they increase their ticket prices.
When there is a glut for passengers travelling by air, the airlines cannot afford to keep their seats empty. Special discounted offer air- ticket is given to fliers to circumvent their losses which may be incurred due to vacant seat revenue.
Plan your air-travel well in advance and avoid vacations and festivals. Travel on Tuesdays, Wednesdays, and Thursdays to get best-priced tickets, as air travellers are lesser in numbers.
Do not travel on weekends or Mondays specifically as air passenger traffic is maximum during this period. November is the month when you get best-priced tickets.
How to get rock bottom priced air tickets for your dream flight to India
   Compare airfares and find which airlines are giving the cheapest flight fares to your desired destination.

   If you show the flexibility of dates in a month or a season for booking your air- tickets, you will get rock bottom priced flight tickets.

   Setting a real-time airfare travel alert is a smart option of saving precious money, which can be used for other travel expenses incurred. If you are a frequent flyer or have flexible travel dates, setting these alerts will prove to be a boon.
Whenever you get an alert, you can check the ticket price. If you find the price affordable, you can immediately book the ticket from the site.
   Seasonal Offers are given by most of the airlines when the passenger influx is less, keep an eye on the air-travel alerts.
Top Airlines flying to India
Air India, Jet Airways, British Airways, Virgin Atlantic, Emirates, Malaysian Airlines, Air Mauritius, Qatar Airways, Air Canada, Kenya Airways, KLM, Aeroflot.
Korean Air, Etihad, Kuwait Airways, EVA Flight, Lufthansa, Ethiopian Airlines,  Ukraine International, Singapore Airlines, Qantas, Turkmenistan Airlines, Air France.
Brussels Airlines, All Nippon Airways(ANI), Oman Air, Finnair, Biman Bangladesh Airlines, Cathay Pacific, Alitalia, Egypt Air, Turkish Airlines, Air China.
Thai Airways, Japan Airlines, Rwanda Airlines, Saudia, Austrian Airlines, Iran Air, Gulf Air, China Southern, Swiss Air, EL AL Israel, Iraqi Airways Flight, Srilankan Airlines, Pakistan International Airlines, United, China Eastern Flights, Asiana Airlines etc.
Domestic Airlines Flying within Indian Cities
In the domestic airlines' sector, the following airlines are the major players, which are servicing the major Indian cities and a few big towns. Air India, Jet Airways, Indigo, Spice Jet, Go Air, Vistara Airlines, Jet Lite, Air India Express, Zexus Air, Zav Airways, Zav Airways, Premier Airways, Jet Konnect, Air Costa, Turbo Megha Airways, Air One, Air Carnival, Trujet.
The top Destinations to fly to India
India is well connected by air to most of the Metros and Big Cities and also flies to selected small cities. The big cities are connected by most of the domestic airlines, though regional airlines are also operating connecting smaller cities. The most visited destinations by air include Delhi, Mumbai, Chennai, Bangalore, Hyderabad, Kolkata, Kochi, Ahmedabad, Goa, Kozhikode, Pune, Trivandrum, Coimbatore, Jaipur, Lucknow, Guwahati, Bhubaneshwar, Mangalore, Amritsar, Nagpur, Varanasi, Indore, Srinagar, Port Blair, Jammu, Chandigarh, Vadodara, Nagpur, Bhubaneshwar, Patna, Visakhapatnam, Bagdogra,  Thiruvananthapuram, Raipur, Leh, Bhopal, Surat, Hubli, Rajkot, Aurangabad, Silchar, Jodhpur, Dibrugarh, Tuticorin, Aizawl,Bhuj, Jabalpur, Dimapur, Durgapur, Salem, Khajuraho, Agra, Shirdi, Gwalior, Allahabad, Shimla, Kanpur, Nashik and Kolhapur.
Conclusion
The best way to find lucrative low priced flight tickets is to visit our website and browse through the site and pick the cheapest flight ticket to India.