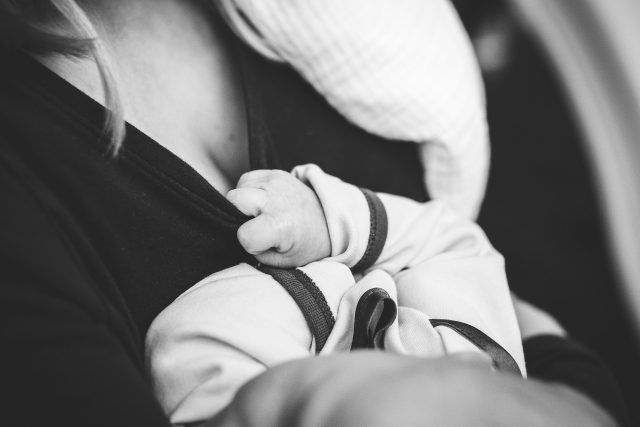 Firstly, there are no restrictions on breastfeeding on flights to India, Europe, Africa or any other destinations. Happy news for breastfeeding mothers. You can do it on a plane! If you're a nursing mom, you will definitely need to nurse your baby at the airport or in-flight. The good news is that most airlines recognize that it can often be annoying and there are ways to make the flight journey easier for nursing moms!
CLICK HERE TO GET EXCLUSIVE FLIGHT DEALS
Travelling using any means of transportation is not easy when you have a child to handle. They can create a mess anywhere and if it is a baby who is to breastfed by the mother, it becomes the sole responsibility of the mother to feed their child properly and take of themselves as well. This is the general scenario. And then the question arises – What about those mothers who travel by planes which do not have ascertained stops like a bus or a train?. It is a known fact that many of the mothers travel by planes nowadays and find it an extremely complicated situation when it comes to breastfeeding their baby. There are various things to be kept in mind when you want to breastfeed your baby on a plane. Some travel agencies even provide helpful information to nursing mothers to make their travel comfortable.   
Given below are some must-know tips which might turn out to be useful: 
1. Contact the airlines
The first thing that a mother can do before travelling on a plane is contacting the airlines. She should make them aware that she would be breastfeeding her baby on the plane. This would ensure cooperation from the flight attendants (or other cabin-crew members) and make her journey comfy.
2. Seat location
The most important thing to be kept in mind when you are a mother of a baby is the seat you will occupy on a plane. The aisle seat is considered best for the mothers who breastfeed their baby because it not only provides you and your baby extra space but also allows you to access the washroom easily. But then if you select the window seat, you will not be disturbed every time the flight attendant passes serving some kind of snack or the other. You will be able to get some privacy too. So depending upon your needs, you should either go for the aisle or the window seat.
3. A seat for your baby
Seats in a plane are packed and often crowded. If it is not costing you much, you can book a seat for your baby too. Even if the baby is of a very young age, the extra seat will provide you with additional space as well as ensure a relaxed journey as opposed to having one seat for both you and your baby.
4. Pick the right set of clothes
It might become embarrassing for the mothers to breastfeed their baby in a crowded plane. Sometimes, the fellow passengers give such look so as to discourage a mother from doing so. But it is for the well-being of your baby and you should be prepared with the best so that any kind of problem is sorted. To begin with, try wearing nursing tank tops. These tops not only covers your belly completely but also is very easy to open for the purpose of breastfeeding. Handling the baby and the clothes might be problematic for which the tank top is the answer. Furthermore, it is advised to the mothers who travel a lot with their baby to keep a scarf handy which will become the accessory to cover them up whenever they feel the need to feed their baby.
5. Extra clothes for the baby
It is not an unusual thing for a kid to vomit or spill some of the milk while you breastfeed him. Mothers who travel by plane should make sure to pack an additional set of baby clothes so that they change it the moment any of the aforementioned things happens. Also, it is advised that mothers should carry tissue papers or napkins so that they don't end up creating a mess in the plane because of breastfeeding their baby.
6. Extra clothes for the mother
Not to forget, the mother is the one who is handling everything during the process of breastfeeding. She should carry additional nursing tank tops or loose clothes for the purpose of breastfeeding. Even if one gets spoilt, she will still have the option of wearing the other and take care of the baby.
7. Empty bags
 It is essential to have some extra bags while you are travelling on a plane with your baby. As mentioned earlier, a baby can spoil his cloth or yours during the course of breastfeeding. You cannot afford to throw away all those clothes. Therefore, you should carry some extra bags to store all the dirty clothes so as to separate them from the washed ones as well as to keep them safe.
8. Pillow
Most of the planes provide their passengers with pillows or blankets if they are in need of it. But just to be on the safer side, it is recommended to the mothers who breastfeed their baby, to carry their own pillows. Using a pillow(or even a neck pillow) can make the mother more comfortable while breastfeeding the baby which is a tough task to handle on a plane.
9. Keep yourself hydrated
Mothers are the ones on whom the babies are dependent. The mothers who breastfeed their baby should always keep themselves hydrated so that they have the energy to feed and take care of their babies. Similar should be the situation when they are travelling on a plane. The mother should consume lots of water to remain fresh throughout the journey to handle the baby well.
10. Be aware of your rights
It is a fact well-known that mothers get annoyed looks and are not supported by fellow passengers when they start breastfeeding their baby on a plane. But as a breastfeeding mother, you have certain rights and no one can deny that. No one has the right to prevent you from breastfeeding your baby. Some countries like Canada allows you to breastfeed your baby anywhere. This right is explicitly mentioned in the Canadian Charter of Rights and Freedoms as well as the Canadian Human Rights Act. Mothers should properly research and tolerate no action taken to stop them from feeding their baby.
11. Ask for assistance
When you are travelling by plane there are a lot of crew members to take care of you. Mothers should always ask for help if they find themselves stuck in a situation. Flight attendants are not only helpful but also try to make your journey satisfying. They will assist you in all forms possible and hence, you would be having a great experience altogether.
To conclude, it is known that breastfeeding while travelling on a plane is not as easy as it seems. Managing the baby, feeding him, cleaning up after the whole process is not a task that everybody could handle. It is, for this reason, mothers should follow the tips mentioned above so that their journey does not end up being a nightmare for them as well as their baby.