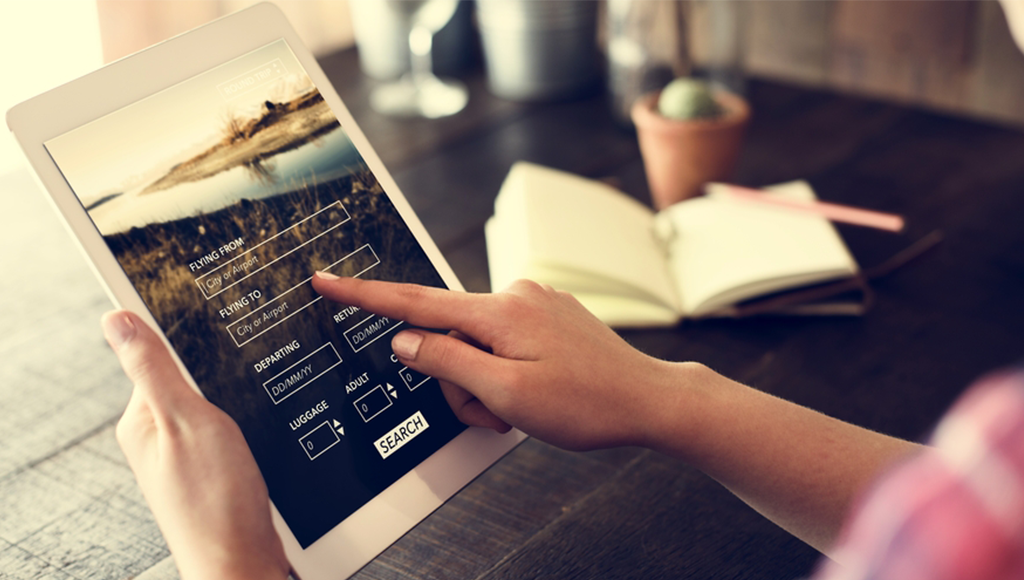 India – USA is reaching to the list of busiest travel sectors owing to the increasing avenues for education and jobs in the USA for Indians. It is the dream of almost 50% of high school students to pursue their higher education in the United States.
Indians wish to Study in the US for Higher Education
A recent data shows that over 2 lakh Indians study in various American Universities and the interest continues to grow. Whether it is an academic or vocational course, a good chunk of population studying in Universities hail from India. Many Indian schools encourage students to get enrolled into exchange programs with the US Universities wherein the schools act as facilitators, and students get an opportunity to spend a good amount of time in the United States studying the country's culture, literature, etc.
Options for Students to Book Cheap Flight Tickets from US to India
Once the student decides on enrolling into a study program at the identified city and University in the US, the next thing on mind is to look for cheap travel arrangements which can help them not only reach there but also take care of their two times a year trips back home. There are many options to find cheap flight tickets to India for this sector. Almost all flights which fly inter-country do cover India – US, US- India sector. To name a few; Air India, United Emirates, Air Canada, British Airways, American Airlines, Etihad Airways, Jet Airways, Turkish Airlines etc. These are the commonest flights of this sector. Flight options are plenty in this sector owing to the frequency of the inter-country movement.
Tips for Students to Book Cheap Flight Tickets  from US to India:
Here are some ways which can help students get cheap flight ticket while travelling to India from the US:
Check the search engines – there are many search engines which run airfare deals and offers will help you get the cheapest tickets based on the pre-assessment of certain factors impacting the airfares.
Planning ahead– Plan your trips and travel in advance, being a student you can do that. Take note of your vacations and book the flight tickets well in advance, this can save you from the last minute price surge.
Try the off-season travel – The off-season travel in India is the time of festivals from September to November and February to April when people are busy closing their accounts and holidaying is the last thing on their mind. If you are a student, then the festival time automatically suits you the best when you plan to be at home. You must plan to book tickets in advance and enjoy the double benefit.
Make sure to be close at the Port of Entry – A port of entry is an airport in the city which has lot of flights flying out from that area to various international destinations, like New York, Washington DC, Seattle, Denver, Chicago, etc. Usually, airports which have one or two flights going to one or more locations may also be called as International Airport but choosing the airport which has loads of flights to international destinations can offer a good bargain.
Grab International Flight Ticket Offers: Make sure to get international flight tickets with offers by dealing with travel agencies.
Stop-over or connecting Flights – Choosing multiple sector travel and stopping over can save you some significant bucks. Though the duration of the journey will be long, you would be happy to see the saving which it brings in. All the more reason for a student to choose such flights is that they are not time-bound, they love to explore new places and would not crib to spend more hours than the actual journey time in transit.
Some extra baggage and extra frills – Even if you are not getting the value in real cash, you can always look for extra frills and host of other benefits which airlines offer to students. Additional baggage allowance, discounts, offers are something which runs all 365 days for students. Lufthansa and Emirates provide extra baggage for students. Jet airways offer extra baggage allowance, discounts on base fares, additional JP miles. British Airways recently launched a program for student travelers, they give 7% discount on published rates and extra baggage allowance to all students. All this comes in bringing some saving only, what if it is not real cash.
Opting for a travel agent – If students are not comfortable using search engines or find hard to catch the deal every time they plan for their travel back to India, you can certainly hire an agent. These agents are abreast with the sales and offers which run across airlines and would strike the best deal. You can select a good and wise travel agency for once and repeat it whenever you plan your travel.
Studying the trends and choosing the best sectors to travel – Few destinations are known for its cheap fares like New York to Mumbai, Seattle or San Francisco to Bangalore flight booking, Kuwait Airways from JFK to Mumbai, they offer dirt cheap prices at times.
Make sure to get enrolled in Airlines Privileged Programs– Many airlines offer special privileges to students like Jet Airways. Get enrolled in privileged programs and get extra miles and host of benefits which they have to offer. You can use your miles in the next travel.
Being a student, one can be pro when it comes travel booking in this sector. All you need is a bit of wisdom and planning; there are so many options for the students to book cheap flight tickets from US to India which are available to plan for budgeted travel.