Do people really love to travel? Yes. Who won't love going to different places? However, traveling can sometimes be tiresome and painful, while the excitement to reach the place is still there. The experience is even worse in International Flights with the security checks, the long immigration process, the long waiting hours and jet lag that accompanies you free of charge. So while there is no escape or alternative from the tedious flights visible for the next 50 years or a major breakthrough in technology, it would perhaps be best to handle the security checks and the long hours on international flights like a boss with some essential travel hacks for every step of the way. Being one of the best travel agency in USA, Taj Travel presents you these travel hacks to make your journey comfortable and trouble-free. 
The baggage check-in
Keep a pouch or a separate compartment in your bag to arrange and keep handy the multiple documents you require at every stage of your journey. These include the Passport, Visa, flight tickets, student-ID cards (if any; will help you avail discounts and offers in duty-free stores and lounges), passport size pictures (for Visa on arrival) and other documents that may be required.

Email yourself the scanned version of all these documents, in the event that they are lost.

Roll your clothes and organize your belongings well, while packing your bags so that they take up less space and make sure your bags are not broken or tampered.

The cost of carrying extra baggage is generally very high and so make sure to check if your baggage is within the limit beforehand. If your limit is exceeding, search for someone traveling to the same destination with less baggage so that you can balance out the baggage and check-in together. The Airline personnel would rarely allow you to do that in front of him/her.

At the time of checking in, keep all documents handy, a request for an aisle seat with extra leg space. Mark your bags as "fragile" regardless of whether it is fragile or not. After all, there is nothing wrong with taking a little extra care.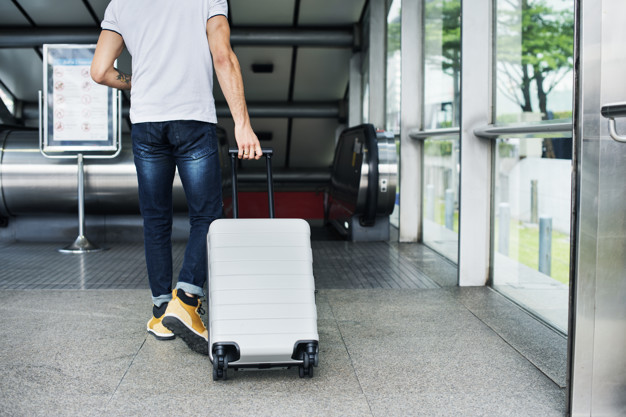 The security check
Keep your overcoats, blazers and boots (if any) in hand and place the chargers and all electronic devices in a separate, easily accessible compartment beforehand so that you can save time in the security check as they need to be placed in separate trays.

After the security check, there may still be several hours before your board if you come early, your flight gets delayed. It would, therefore, be best to sit at the airport lounge, passes to which you can purchase easily. You can inquire in advance about the lounge policy at your airport as they tend to give various discounts and sometimes free access to particular card-holders.
Suggested Read Things to Know When you are Traveling with Musical Instruments
Carry-on luggage
Carry inflatable-portable neck pillows as they can be easily kept in your bag and do not take up much space.

Make sure to not carry any prohibited item or sharp items in your check-in baggage or keep the requisite permission, obtained by the security officers of the airport beforehand.

Keep prescriptions of the medicines that you may be carrying.

Avoid wearing boots at the airport as it becomes necessary to remove them for security purposes.

Try to purchase food items like drinks and chocolate, books and other items from duty-free shops as they are exempted from the baggage limit for carry-on luggage.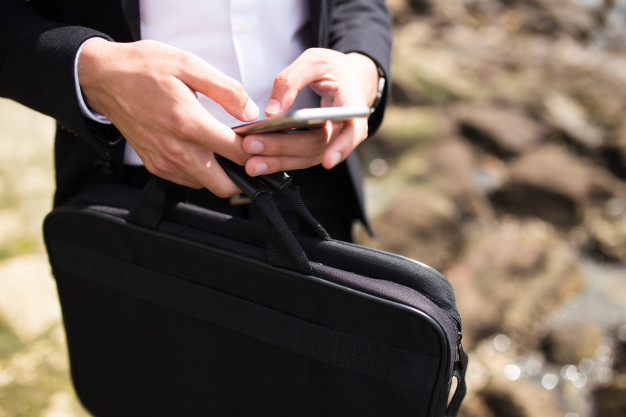 The long flying hours
Keep all your devices fully charged and don't forget to carry a portable charger, especially ones that can be used for laptops also, for emergencies.

Keep informative handbooks of the country you are traveling to, which would be both helpful and informative as well as a good time pass.

Do carry tangle-free earphones to avoid noisy and irritating people or toddlers who keep the whole flight awake. It also helps protect your ears and adjust to the low air pressure.

Since carrying sanitizers would not be allowed, a good alternative would be to carry anti-bacterial wipes.

Keep a book or movie of your choice. It will be particularly helpful to watch movies that are a part of a series so that you don't get bored.

In a particularly long flight, especially if you are a fast reader, try to keep multiple E-books in your Tablet, Laptop, mobile or Kindle devices so that the heavy weight of books can be avoided.

This may come out as obvious, but sleeping works like magic. The hours fly by like minutes, it helps lessen the jet lag and you feel rejuvenated and happy as a baby. Also, don't fail to carry eye shades for happy sleep.

Long flying hours can keep your legs feeling sore walk and stretch your legs frequently. Wearing compression socks protect against sore feet and blood clots.

Make sure to carry shawls or light sweaters because airlines have to keep temperatures lower than 18 degrees while flying.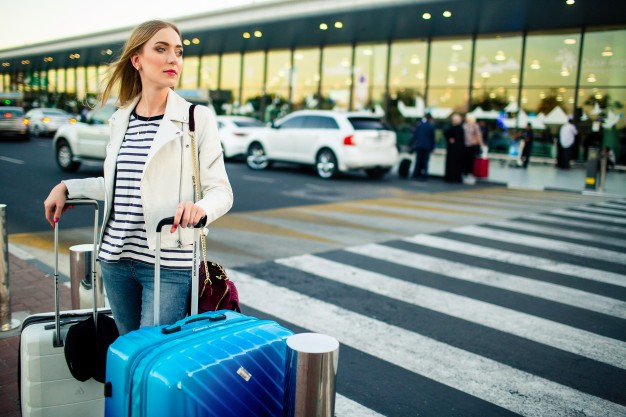 Save Money
Purchasing bottled water at the airport is expensive and while the security is strict about carrying liquids, keep an empty bottle; so that you can fill the same after the security checks.

It is important to make sure you do not keep all your money and cards together. Don't carry a lot of cash, instead keep cards and net banking handy.

Make sure to take foreign currency from the source airport, from where you are to take off. This can help you to save yourself some time after reaching your destination.

Avoid having food at in-house restaurants of the airport and instead choose well-established food chains like KFC, McDonald's, Papa Jones, etc., that have uniform prices everywhere.
The immigration requirements
Many countries grant visa-on-arrival facilities to people from different countries. You can find out the visa policy easily from the internet.

If you have to obtain visa-on-arrival, make sure to head straight into the immigration office and because you have to stand in the long queues, for some extra cost, which depends on the particular airport but is roughly around $30, there are fast track lines available that make the whole procedure a lot faster.
While there are a hundred things that could ruin your travel time, you can manage it all perfectly fine. Your vacations start with the flights and these hacks will make sure that the start is not tedious, boring, irritating or otherwise disturbing. So if you are looking forward to the vacations this summer be sure to prepare for the flight with these easy-to-do and easy-to-remember travel hacks that will ensure a safe, happy and cringe-free flight. Feed your wanderlust to the epitome. Happy traveling!