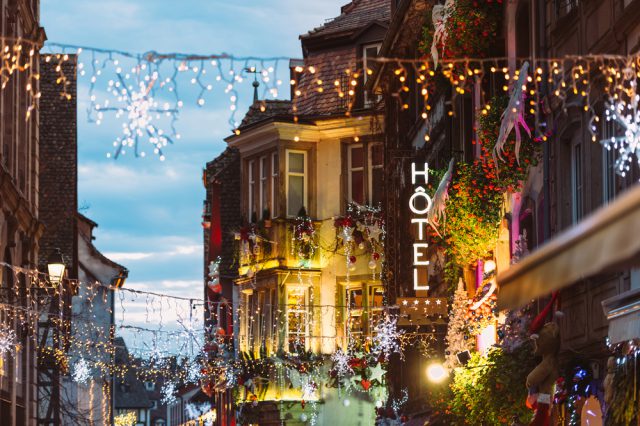 There is something for everyone in Europe. Travelling to Europe is truly a wow experience, which one must experience at least once in a lifetime. And this experience gets more magical when travelled with family. Europe has a lot to offer from world-class cities to medieval towns, beautiful snowy Alps to gorgeous beaches. And the varied cuisine makes it the perfect destination for a family vacation. It doesn't matter whether you are buying a Europe tour package from USA, UK, UAE or any other locations, choosing the right package which includes the best destinations and the right accommodation is quite important to make your trip awesome.
Exclusive Europe Tour Packages
Top Hotels in Europe
You may always want to keep your family busy and entertained while you can relax and experience the beauty of the place. If your accommodation offers everything that your children need then your baggage becomes considerably lighter and you are more relaxed.
Here are some hotels where you can enjoy your vacations with kids and have quality time as a family as well as a couple.
Disney Land Hotel
Chessy, France
Which better place to enjoy with family than Disney Land! It is one of the most famous family-friendly hotels in Europe for a vacation stay. The experience here becomes more enhanced and luxurious with the Victorian-inspired hotels providing you with the finest service and hospitality. This architectural wonder is located at the entrance of the park, with an amazing view over the whole park and the Fantasia Garden. Relive your childhood days here and feel like a kid again. Enjoy the Grand buffet while exploring Disney Land and if you are lucky, you would be accompanied by the celebrities of Disney like Mickey Mouse and Donald Duck. This place has even got the Minnie Club Playroom, where you can leave your kids with trained supervisors and have some time to yourself. This place has got it all, from a heated swimming pool to suites which includes breakfast with a welcome from Disney Characters. While staying there, you can book the suite and junior suite and exclusively enjoy luxurious touches like a grand piano and whirlpool bath. You can also access the Castle Club Floor. 
Exclusive Europe Tour Packages
Hotel 'Bell Rock' Europa-Park
Rust, Germany
Though this place is in Germany, it will give you the Christmas in Connecticut – classic New England feels. Now, even though you wanted to experience something that does not resemble the USA, this place situated within a classic themed Europa-park, which is one of the most popular family vacation destinations of Europe, offers more than 150 attractions, shows and events ranging from 4-D cinema to an African themed boat ride. This hotel has fun themed rooms, the most popular being the JohnF. Kennedy Suite in the Light House. This room is having an exquisite interior that will leave you mesmerised. Along with its famous themed rooms, the place also has an outdoor pool, 5 restaurants and Bar, serving exotic cuisines like a maritime buffet and colourful cocktails.
Exclusive Europe Tour Packages
Du Lac et Du Parc Grand Resort
Lake Granda, Italy
This four-star beautiful hotel in Europe is situated near Lake Granda and set within a large bewitching nature park is a great family vacationing spot. This place has a lot to offer to the adventure spirited as well as the appreciators of art and beauty. It has Indoor and Outdoor swimming pools, a beach, a playground, a mini club as well as a sailing club. The Bungalows are just 15 minutes' walk from the lake and it's another 15 minutes' walk to the town centre. It is a perfect place to have a relaxing family vacation, where you can just spread your blanket, sit and enjoy a picnic.
Exclusive Europe Tour Packages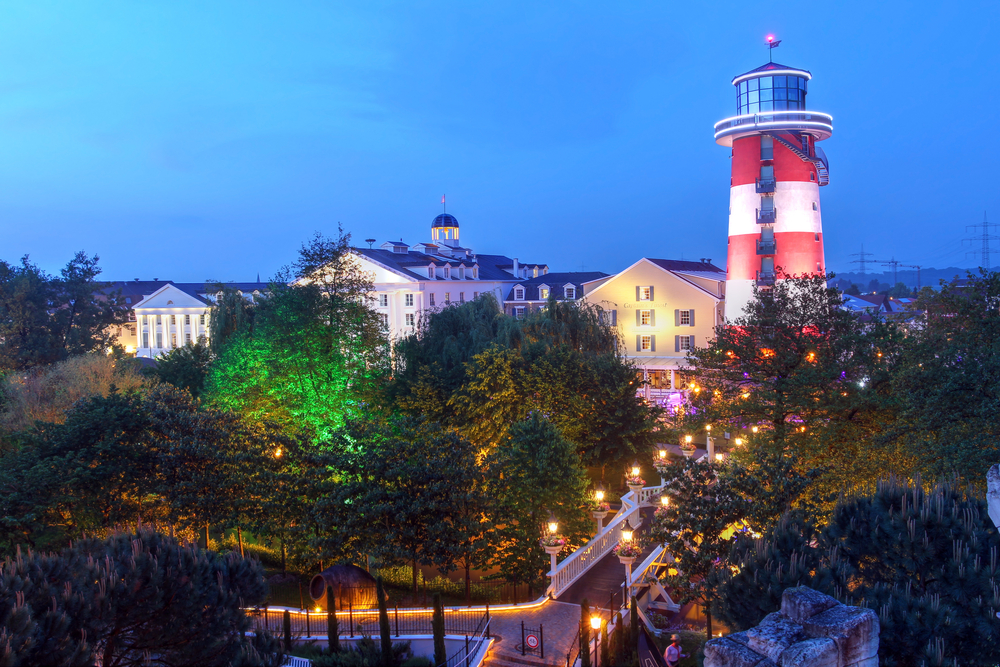 Kinderhotel Oberjoch
Oberjoch, Germany
If you want to spend your vacations enjoying the scenic beauty of the famous Alps with your family, this is one of the best Europe hotels for you. This beautiful Europe hotel is specifically themed for the purpose of giving you the best family vacation you deserve. Here your children could have a time of their life, enjoying the huge indoor play area, an indoor go-kart track, gym, cinema, theatre and so much more. This place is a paradise, not only for the kids but for the adults too. They have an "Adult Space-Time" program which allows you to leave your kids entertained under the supervision of trained professionals and enjoy various facilities like saunas and outdoor activities like guided hike, snowshoeing etc. They have a special HIPP baby corner where they have specifically and freshly prepared food for the new-born babies, which makes it easier for mothers of a new-born child to relax and enjoy their time without worrying for their kids. 
Exclusive Europe Tour Packages
Augill Castle
Cumbria, England
If you are a fan of the fairy tales and romanticised architecture, then there is a castle that is waiting for you. No kidding, this place is an actual castle! This wonderful hotel has seventeen rooms, some of which are quite contemporary while others are a mix of both old school and contemporary. This castle provides you with a home-like stay in the most luxurious way possible, making you feel like an actual royal. You can relax in the great drawing room, music room and the library. The adults can enjoy The Great British Bar located in the conservatory. Furthermore, one can enjoy the palatial facilities spread across the 20 acres of ground and have free access to the cinema. They even have a culinary program for the kids – it is called Little Augill Cooks Classes and the families can also enjoy a day together in the kitchen at one of the special Augill Family Cooks cookery schools.
Exclusive Europe Tour Packages
Sani Club
Halkidiki, Greece
Being one of the best family-friendly hotels in Europe, it is an ideal place for those planning to have both family time and relaxing couple time. There are five 5-star hotels situated along the coastline of beautiful white sand beaches with crystal clear turquoise water, spread across the 1000 acres of lush green pine forest ecological reserve. Here you can take off to the forest or soak up in the sun in the seven breath-taking beaches. This place has the most exquisite spas where you can relax and revitalise. This place is the best pick for a family vacation, offering facilities like playgrounds, heated pools and a splash pool, an adventure park, O-zone house and much more.
The children's menu is creative and healthy and the plastic cutlery provided makes it even more relaxing for parents. There are several programmes and fun activities for both children and patterns. There is a facility called "Babe-watch" where baby-sitters entertain children for 30 minutes so that the parents can take a relaxing dip in the mystical waters. And in case you are a foodie, then this place has got two restaurants run by Michelin-star chefs, and furthermore, they have even got a programme which allows the guests to sample the resort's many eateries of various exquisite cuisines, ranging from traditional Greek to Japanese. 
Exclusive Europe Tour Packages
There are a lot of hotels in Europe that are worth a visit; for example Leading Family Hotel & Resort Alpenrose (Lermoos, Austria), Anantara Vilamoura Algarve Resort (Algarve, Portugal), Royal Son Bou Family Club (Son Bou, Menorca), Valle dell' Erica, and Le Dune (Sardinia). These are equally beautiful and exotic hotels which you can enjoy with your family. 
Vacationing is a great way to get out of our monotonous lives and rather enjoy the same by relaxing and energising. Adding on to that, vacationing with family is one of the most wonderful experiences you'll have in your lifetime. Booking with one of the best tour operators will help you grab the finest deal on your tour package The greatest legacy is leaving your children with happy memories. So cherish the moments and create memories in these majestic hotels and enjoy the beauty of Europe and its world-class services.
If you are looking for a Europe tour package from USA, book with Taj Travel and enjoy your holidays. Wishing you a joyful vacation!