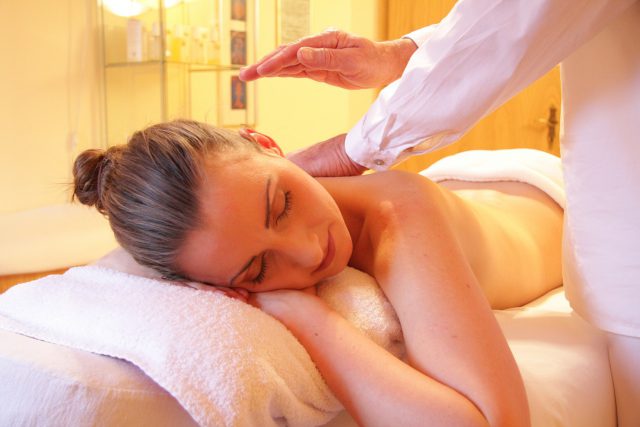 Are you tired of challenges and complications of daily life? Do fixed routines and similar patterns affect your mental and physical well-being? Would you like to try something different which will break everyday patterns and give your mind solace and your body the relaxation which it requires? Then book your next flight to India and experience the refreshing Ayurveda therapies. Here the complete list of top 5 ayurvedic destinations in Kerala.
Exclusive flight deals! Book now
Ayurveda medicine from natural herbs and the lifestyle surrounded by it can help you heal and rejuvenate your body. Here is the list of  the top 5 Ayurveda destination in Kerala where you can heal yourself:
Carnoustie Ayurveda & Wellness Resort, Mararikulam
If you are looking for a luxurious Ayurveda destination in Kerala where you will receive a warm welcome, eloquent service, and effective treatments, this is the best place for you. This is an award-winning wellness centre in Kerala located at Marari beach. This place is built on a holistic concept where you will receive a combination of different alternative medical treatments. It includes Ayurveda, naturopathy, Yoga, Siddha etc. There is a wide range of treatment packages available with different combinations of treatments, at different price ranges for various durations. You can choose a package according to your convenience after the initial consultation. The programs available here require in-house stays. It is arranged in the villas with premium amenities and facilities. Whether it is a basic detox, serious treatments or healing, Carnoustie will take care of you. There are private pools available for you. You can also choose to have lunch on the backwater cruises. There are yoga sessions organized in the Marari beach. The ambience of the place is absolutely enchanting and the surrounding beauty is completely breathtaking. Without a doubt, it is the best wellness center in Kerala. The Arya Vaidya Sala at the resort is the main center of Ayurveda treatment here. Besides the detox and healing programs, there are stress management, rejuvenation and weight loss programs to suit your requirements. These are offered in different packages of various durations from one week to 3 weeks. The special anti-aging program offered here offers herbal facials and natural packs which will refresh and re-energize your skin. Besides the treatments and healing facilities, they also organize sightseeing trips or cycling tours around the villages nearby so that you can explore the place.
Exclusive flight deals! Book now
Kalari Kovilakom, Palakkad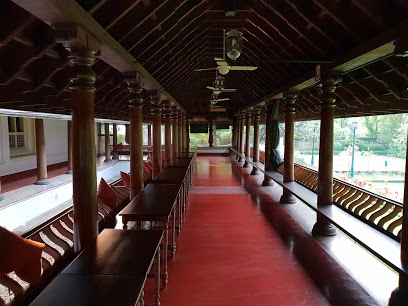 If you are tired of your daily routine, want to take a step back, pause and reconnect to the world after rejuvenating your own mind and body, this is the right place for you. But you must be warned, Kalari Kovilakom is not cheap. Your affordability matters. But the rest is assured that you will be completely taken care off. Kalari Kovilakom operates at the palace of the ancient Vengunad Kingdom in Kerala. This is a wellness center which offers luxury and comfort along with medical practices and facilities just like in a hospital. They offer a wide variety of treatments and healing programs. There is a clinic within the facility with 12 inpatient treatment rooms and 18 deluxe suites. The initial consultation and diagnosis will be carried out most probably at the clinic before prescribing a course of action for you. The type of treatment and duration will be different for different people depending on their present condition and needs. The treatments mainly focus to reduce diabetes, anxiety reduction, stress management, and similar others. All the treatments are serious where you are required to adhere to the measures which are prescribed for you in order to gain the best results. Even though this is a superior facility, do not expect television or internet services uninterruptedly for you. As part of an effective treatment plan, you are required to detach completely from the outside world so that your pressure and stress can be managed. Besides, there will be personalized meals for everyone according to the prescription. Also, your medicines and lifestyle will be taken care off. You will have sessions of yoga classes. There are programs designed for you from 14-28 days. At Kalari Kovilakom, you are required to purchase a uniform which includes white cotton kurta and pyjamas from the store- in the facility along with simple leather footwear. In the end, you can have a complete transformation and rejuvenation as you wish for a fresh restart of your life. The prices of packages start at 5,41,200 per person.
The Nattika Beach Ayurveda Retreat, Thrissur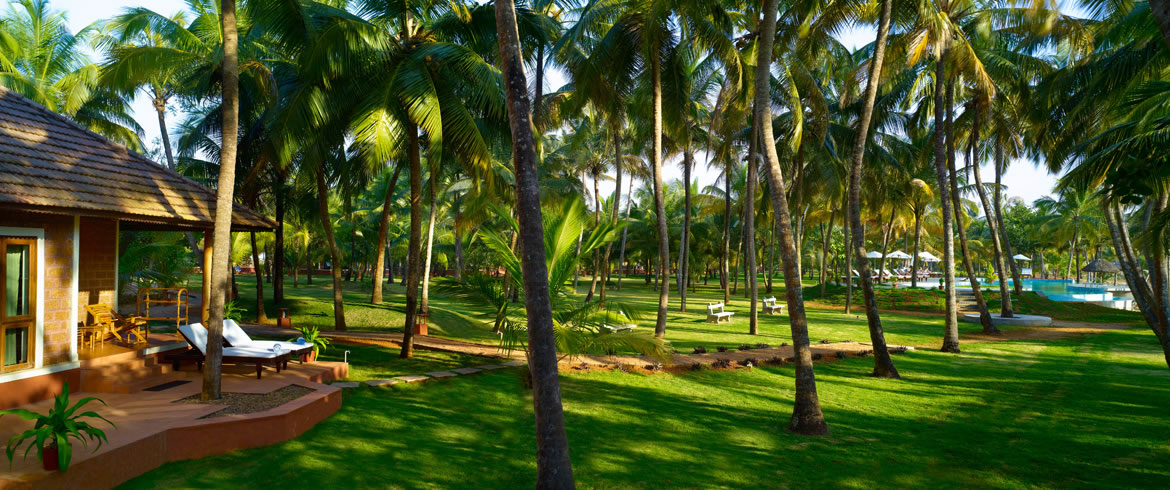 This a traditional resort with good ambience and beach proximity. There are teams of expert doctors and therapists to serve you well and to treat your ailments. There are a big library and limited internet availability in the facility. You can spend a lot of time reading, enjoying nature and rediscovering yourself while you are here along with the treatments.
Shinshiva Ayurvedic Resort, Thiruvananthapuram
Shin Shiva resort is famous for the location and beautiful views of the resort.  This resort is situated on a cliff which itself paves the ways for enchanting views.  If you are a beach person, do not worry, the Kovalam beach is located right below the cliff and you can reach there in 25-20 minutes.  It is only a downhill walk. This resort is comfortable and comparatively affordable. Here you receive Ayurveda treatments and yoga instructions. This resort was founded by a family with 400 years of medical practitioner expertise. Besides, there is a team of highly qualified professionals to cater to every medical need of yours. You can find solace and cure for diseases like asthma, migraines, insomnia, skin disorders and gastrointestinal problems here. You can also consider weight loss and weight maintenance packages if required. Shirodhara and Abhyanga are traditional natural therapies which are offered here in order to provide healing and to cure your mind and body. By doing these you will feel completely refreshed and rejuvenated beyond limits. With each treatment package, you are required to practice yoga and meditation for complete effectiveness. By the end of the session, your mind and body will be cleansed and detoxed and you will be ready to face everyday challenges again with a refreshed attitude.
Somatheeram, Kovalam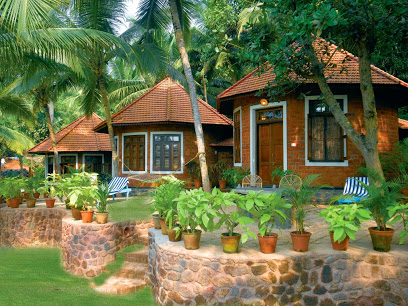 This place aims at the physical, emotional and spiritual well-being of human beings. Being India's first Ayurveda resort, Somatheeram offers so many treatment courses for diseases. Also, there are therapy sessions, live music, and dance performances, scenic spots and yoga sessions for the inmates.
Without a doubt, these are the best Ayurveda destinations in Kerala. If you would like to cleanse your mind and body to experience your life in its fullest with a refreshed state, go ahead and book your next flight to India with Taj Travel and live through Ayurveda a few days. 
Exclusive flight deals! Book now